How could I resist another visit?
In addition to having one of the best business class products in the sky, Qatar Airways frequently offers some superb airfares between Europe and Asia Pacific.
As a promo for the launch of their service to Sydney, Qatar greatly discounted the fares on what has long been one of the most expensive routes in the world.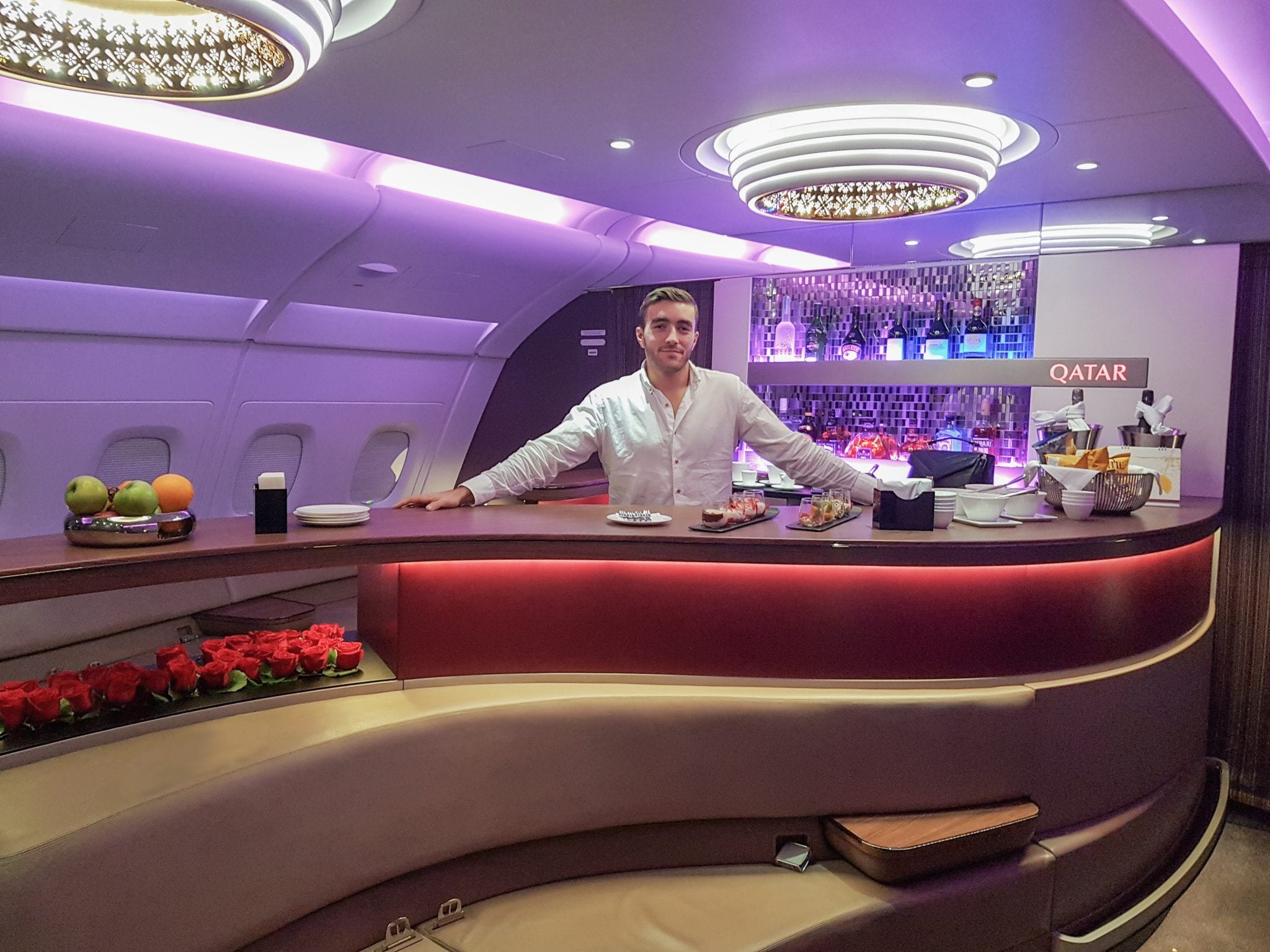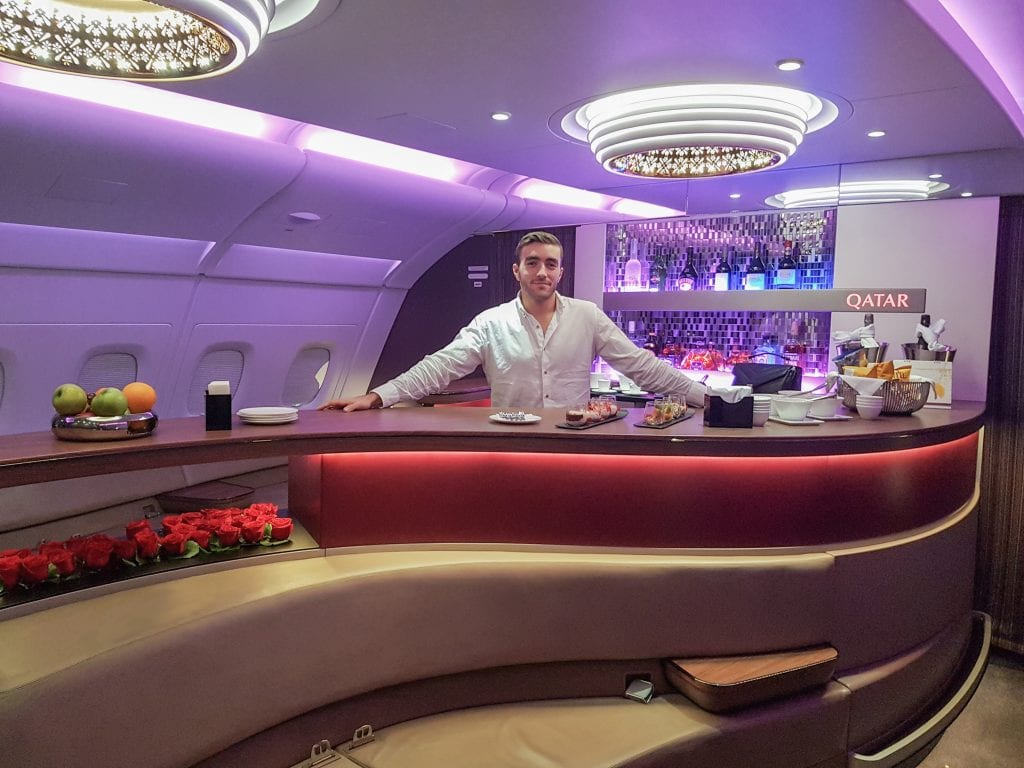 As soon as I saw the post on Flyertalk alerting people to this deal, I knew I had to book it. There was no choice. An opportunity like this is simply too good to pass up. A round trip to Australia in business class for £1080 is barely above the normal economy price, to pay this for one of the top business class products on earth is borderline larceny.
The only catch was that I would have to start the trip in Oslo. However flights there are super frequent and cheap, plus heading to Oslo doesn't involve any backtracking from London, so this seemed like a minor inconvenience in the grand scheme of things.
Furthermore, not only would this OSL-SYD ticket allow me to get to the other side of the world in immense style, the fare would earn around 45,000 AA Miles, enough for a one way first class flight from London to Abu Dhabi on Etihad Apartments, with an onward connection to the Maldives in Business Class! (because a trip like that is worth doing more than once)
One of the great things about this miles and points hobby is that it makes the world feel so small. My oldest friend, a guy I've known since we were both three years old, lives in Melbourne and ordinarily I can see how we could have drifted apart, given that we live ten and a half thousand miles from each other.
Instead this fare would give me the chance to see him for the second time in as many years, as well as giving me the opportunity to spend a few more nights at one of my favourite city hotels in the world (and a real steal when using points): The Park Hyatt Sydney.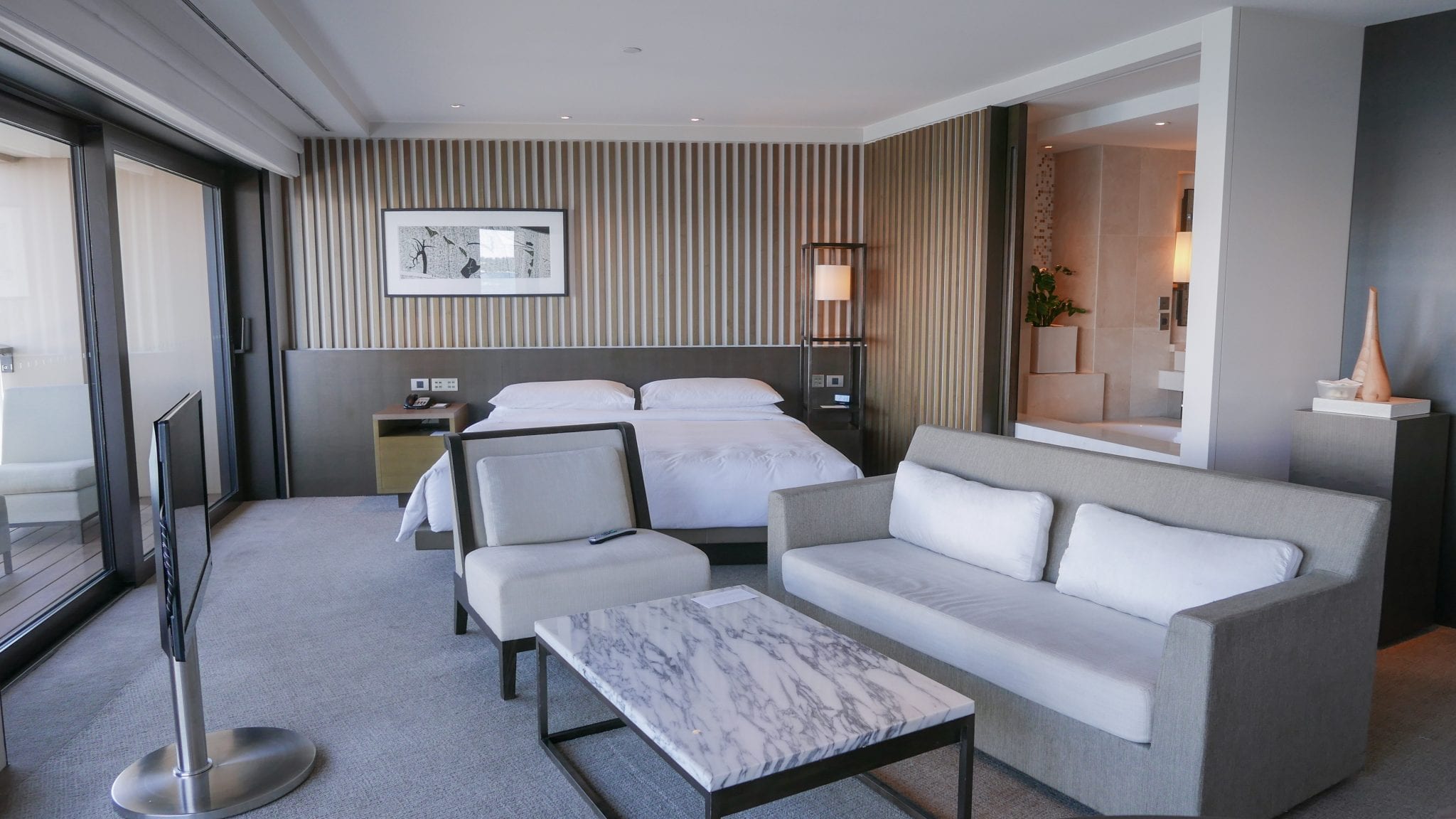 With my Hyatt Status soon to expire and no hope of ever retaining it the normal way, I also decided to make use of one of my suite upgrades at the Grand Hyatt Melbourne, rather than returning to the rather disappointing Park Hyatt just up the road.
Having previously tried Qatar's first class on the A330 from DOH-LHR as well as a experiencing a disappointing overnight hop on the A380 from DOH-BKK, I was keen to give the Qatar First experience another try on a longer route. I was particularly enticed by the spectacular looking Al Safwa First Class lounge which had yet to open the last time I transited through DOH in First Class.
I was able to transfer points from my International Dollar Platinum Amex to Qatar miles and upgrade the return SYD-DOH sector for 50,000 Q miles per person. When structuring a trip it always makes sense to have a special flight to look forward to at the end, it really takes the sting out of heading back home to work!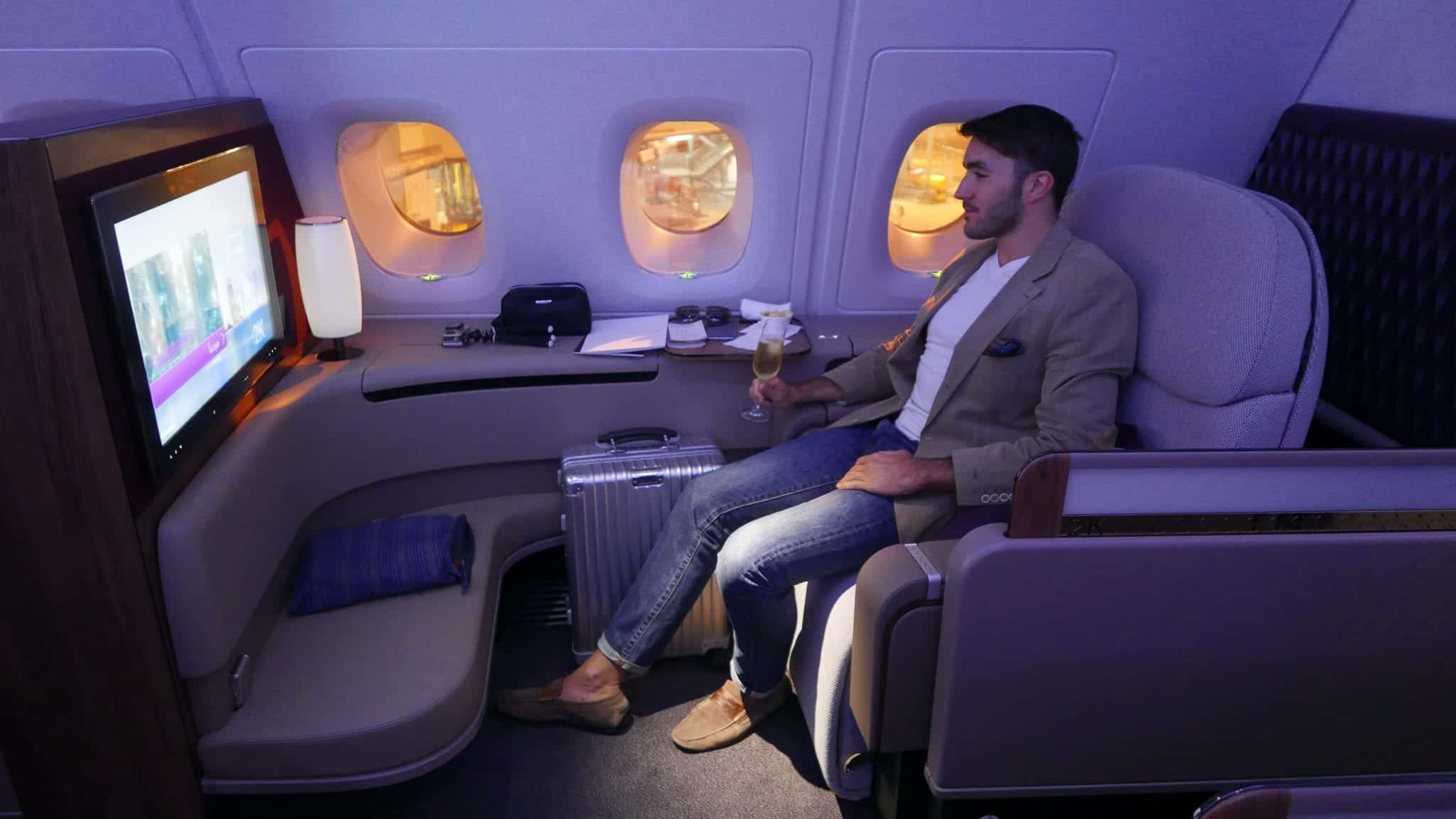 ---