China Southern (CZ)
Flight: CZ 347
Class: Business Class
From: London (LHR)
To: Paris (CDG)
Duration: 13h20m
Aircraft: A330-300
Seat: 5F
Frequent Flyer status during flight: Garuda Silver
Flight date: June 2018
---
Intro
---
I must admit, when I first booked the ludicrously cheap Paris to Vietnam airfare I was rather dreading this final flight home. There was no way to ticket this itinerary unless I included a long haul sector on China Southern and I figured this was just the price I would have to pay in order to get an amazing deal on our flights.
I think we all have this impression that mainland Chinese carriers are exceptionally poor. There is certainly no lack of reviews attesting to this fact.
However, after visiting the superb flagship Sky Pearl lounge in Guangzhou and experiencing fantastic food and service on a short haul flight between Guangzhou and Saigon, I was cautiously optimistic. Actually let me rephrase that, I was actively looking forward to the flight home. Everything I had seen from China Southern up until now was a cut above my experiences on European carriers and I was really hoping that the long haul experience would live up to my newly elevated expectations.
---
Pre-Departure
---
I found it impossible to reserve seats on either this or the outbound Air France flight. When you're used to OneWorld and Star Alliance, encountering Skyteam IT systems can come as something of a shock.
As such we were lucky to be seated together when we checked in. A real surprise came when I saw the seat map and realised that the cabin had a staggered Solstys style seating arrangement as used by Garuda Indonesia. If you check the China Southern website, they prominently display two possible configurations on the A330 and both have old style 2-2-2 configurations in Business Class.
It actually turns out that a number of A330 aircraft have been refitted with the superior cabin that we had and if you dig deeper, navigating away from the "A330 Experience" section of the China Southern website, you'll be able to find this seat map. This represents a significant upgrade to the Business Class experience that China Southern don't advertise at all!
The staggered configuration leads to quite a variance between individual seats, meaning that it is all the more important that you choose wisely ahead of time (IT systems permitting).
Half of the window seats are very private, with a table between the seat and the aisle. The other half are completely exposed and have a table between the seat and the window.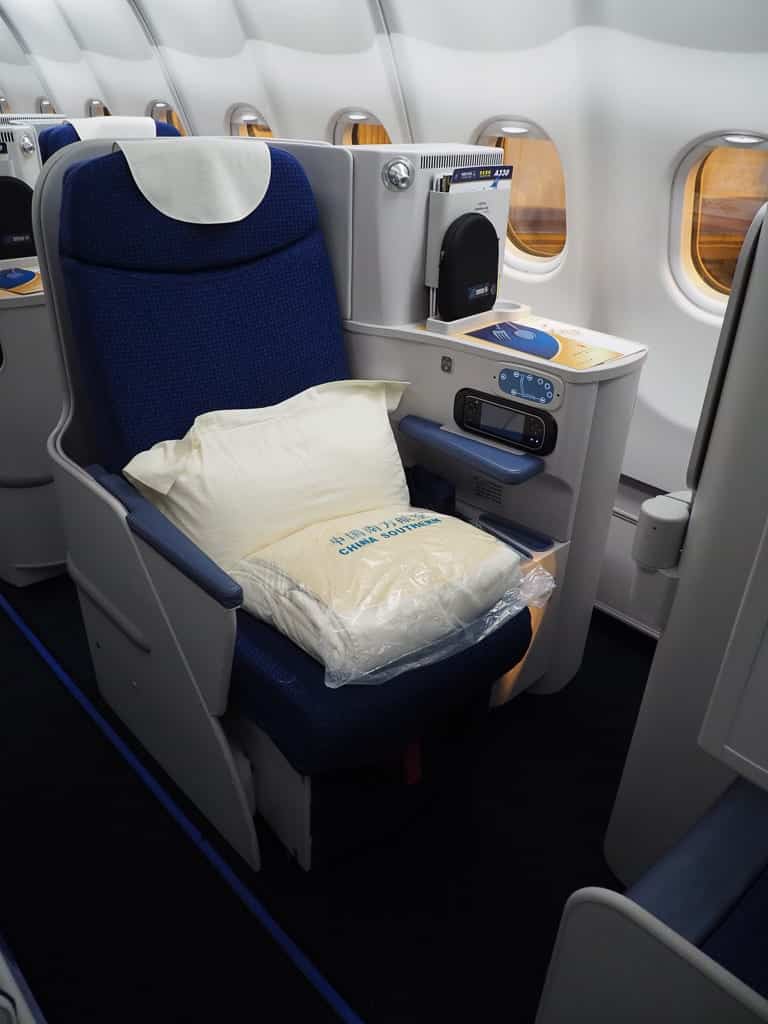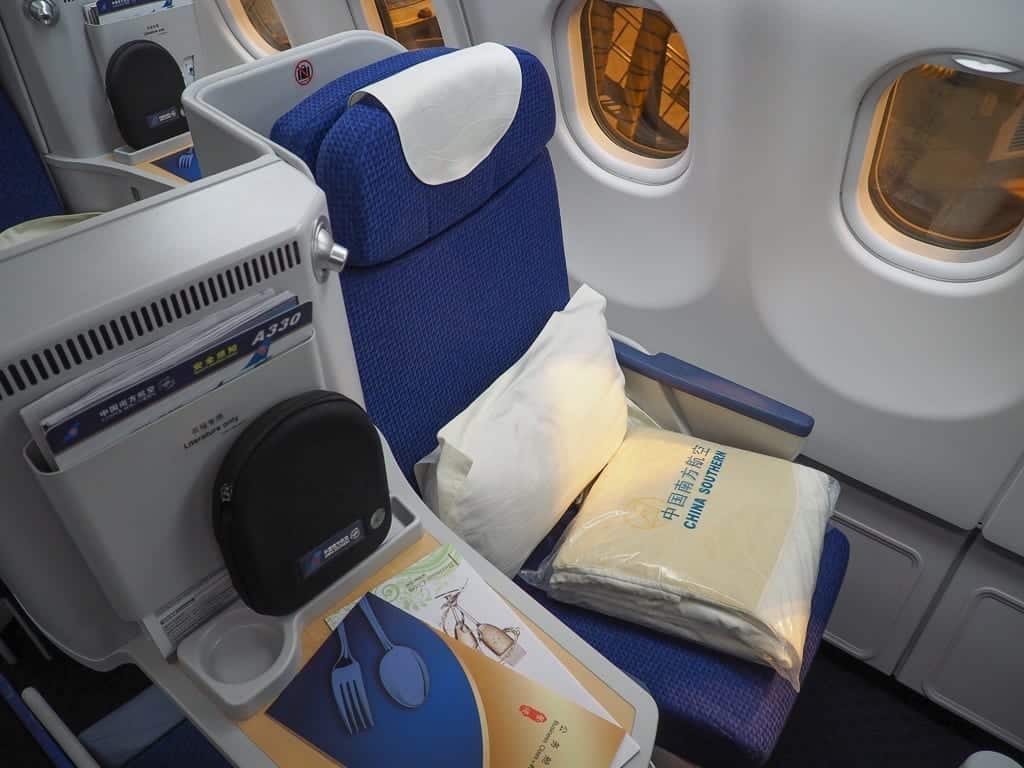 The centre pairs are similarly divergent, with alternating rows commonly referred to as either 'honeymoon' or 'divorce seats'.
One criticism of these seats is that the footwell is quite tight, personally though I had more than enough space for my UK size 9 feet. I also found the finishes to be slightly better than Garuda's version of this seat. The IFE controls were more modern and responsive and the armrest was adjustable, serving as a flap to cover a large storage compartment as well as a smaller tray for a phone or keys.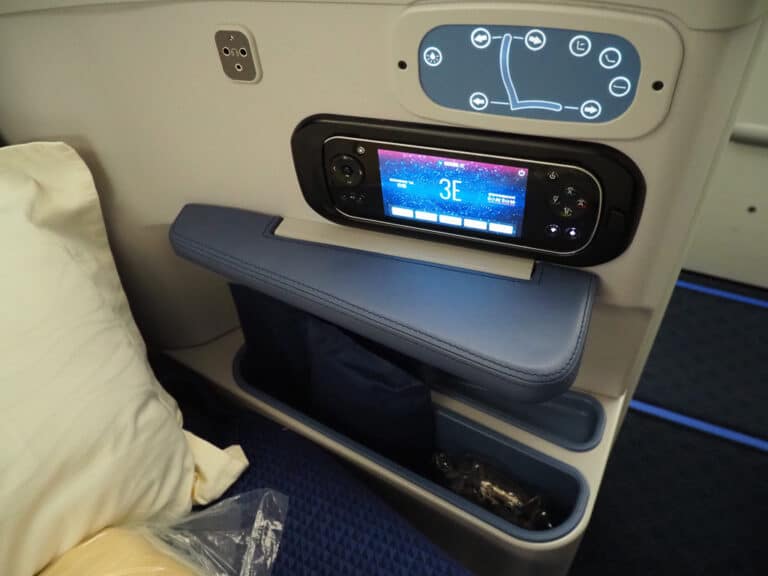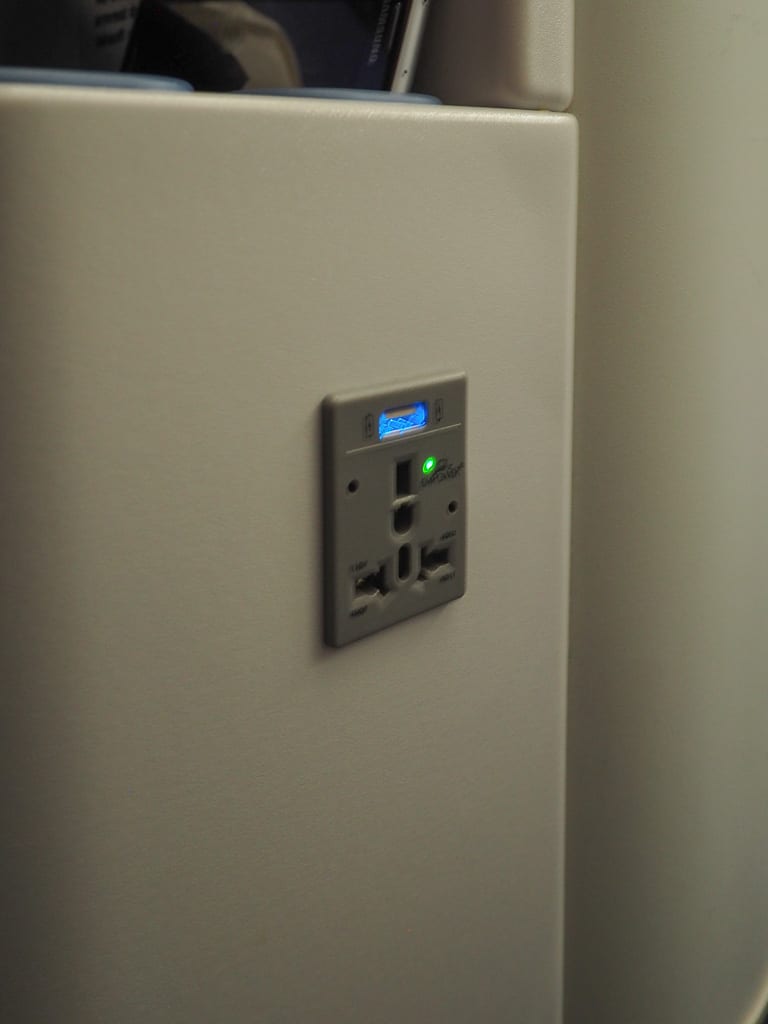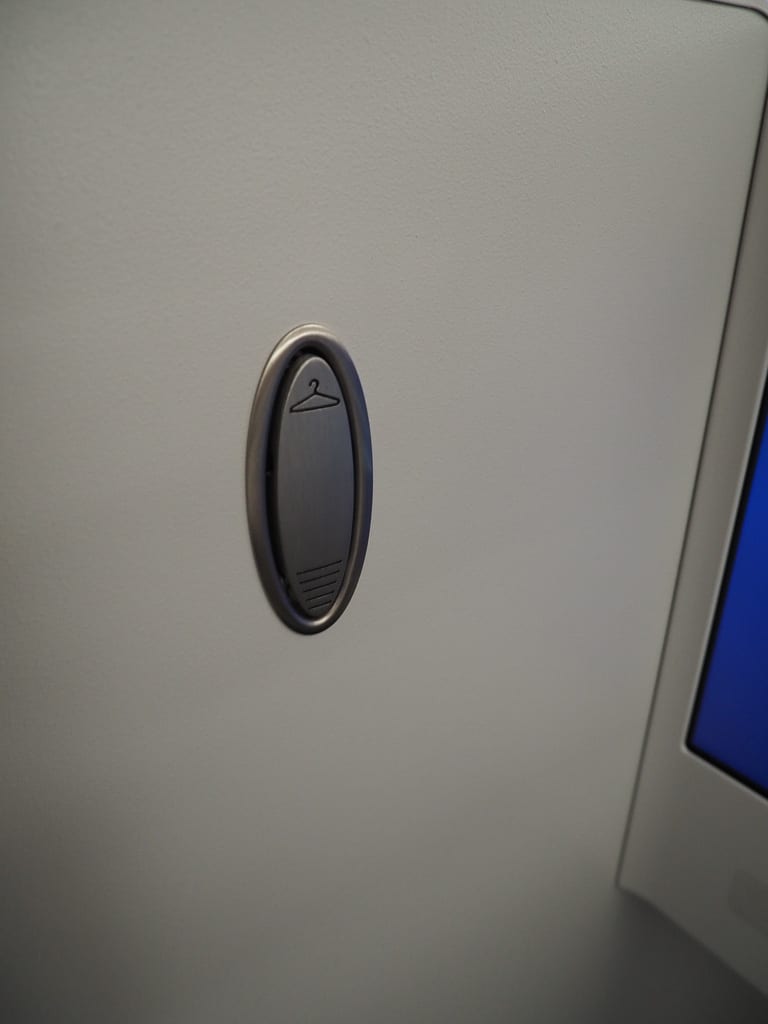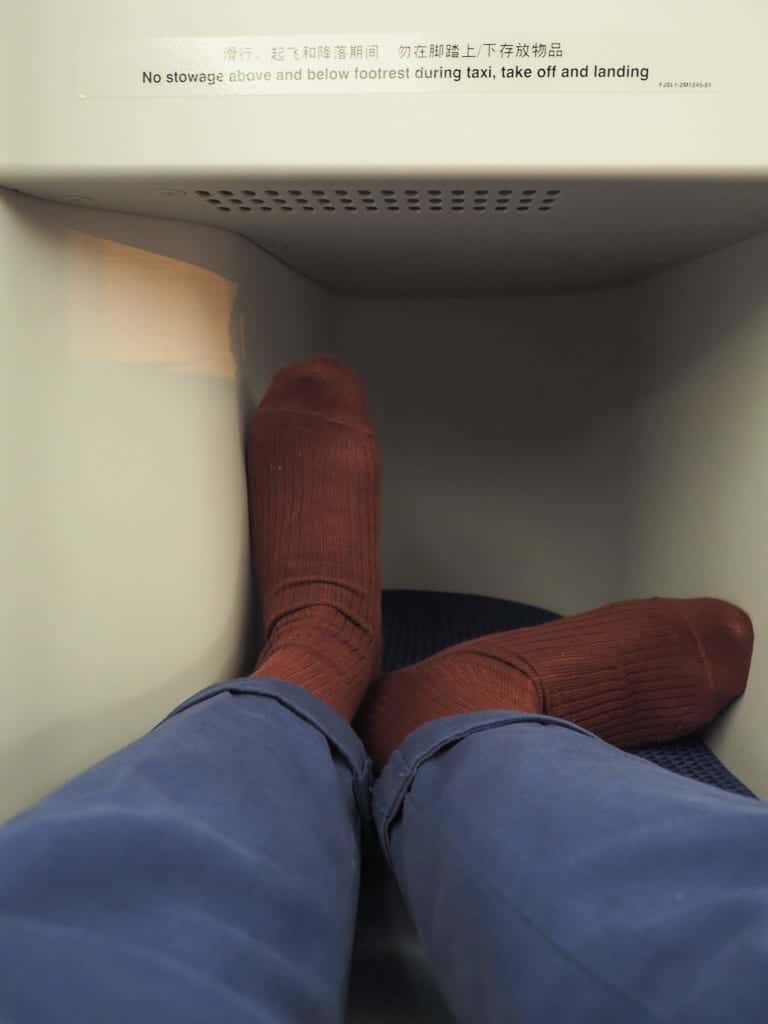 A pair of slippers, blanket, headphones and amenity kit were all waiting at our seats for us when we boarded.
The amenity kit was extremely basic but honestly few airlines impress in this regard in Business Class. Singapore are easily one of the top 3 carriers in Business Class and don't even supply amenity kits at all!
Conversely, I was pleasantly surprised by the quality of the headphones, not up to the lofty level of the Bose headphones on American but well above average nonetheless. Annoyingly China Southern, much like AA, treat Business Class passengers like thieves and come around to collect headsets 30 minutes before landing.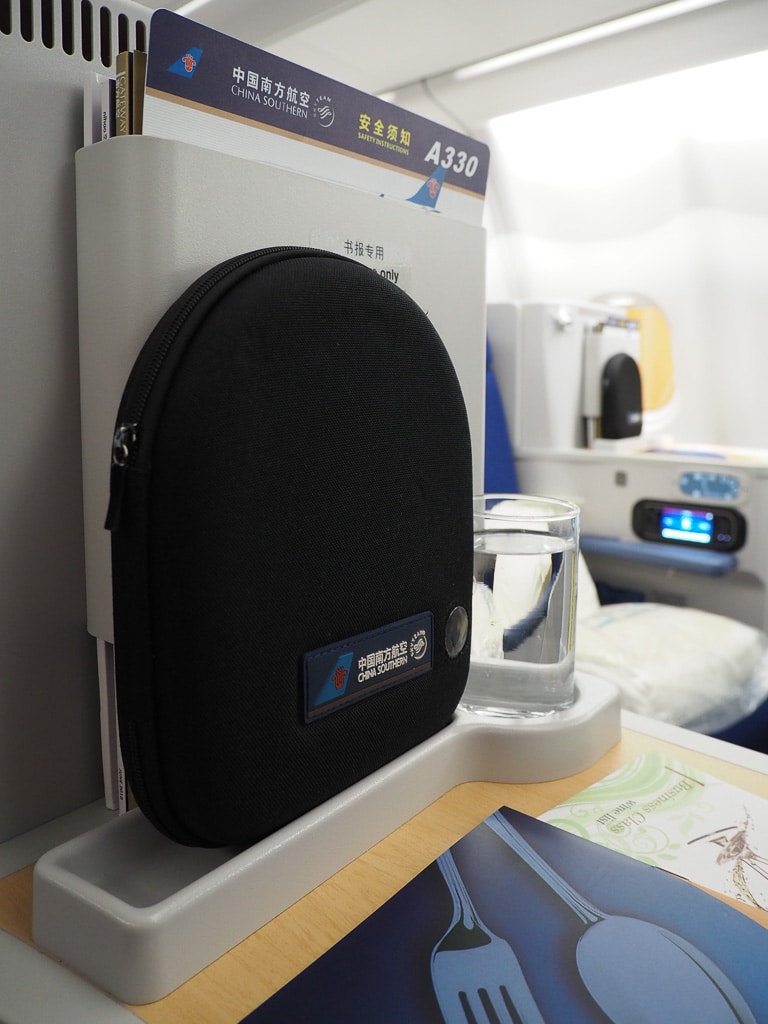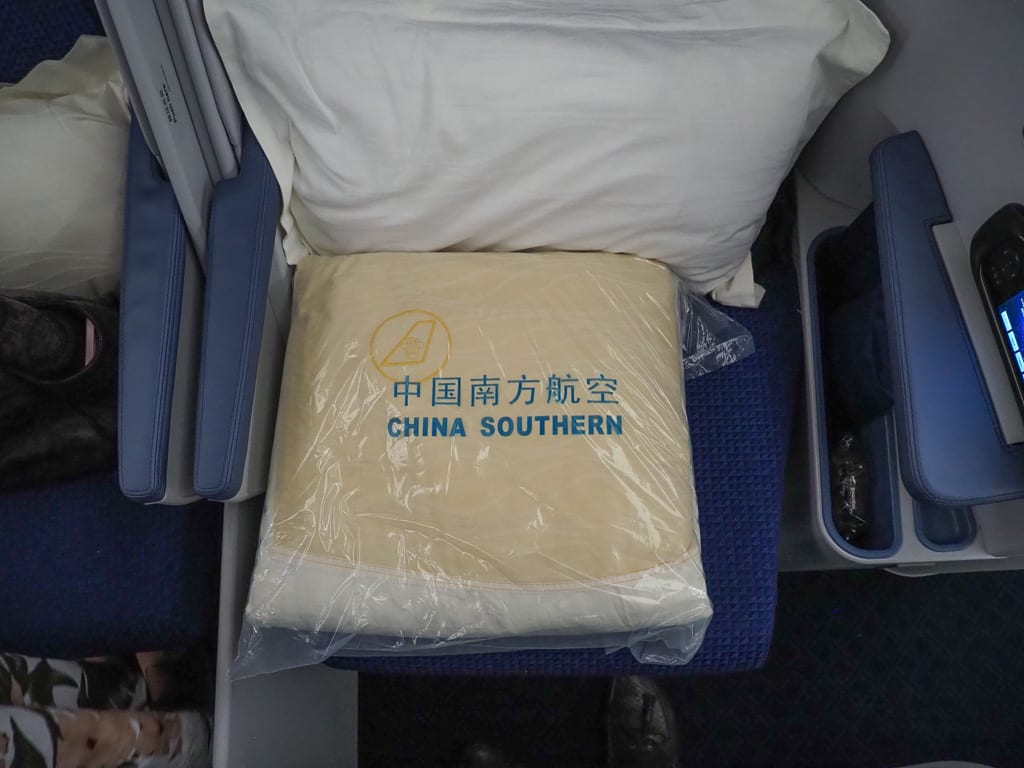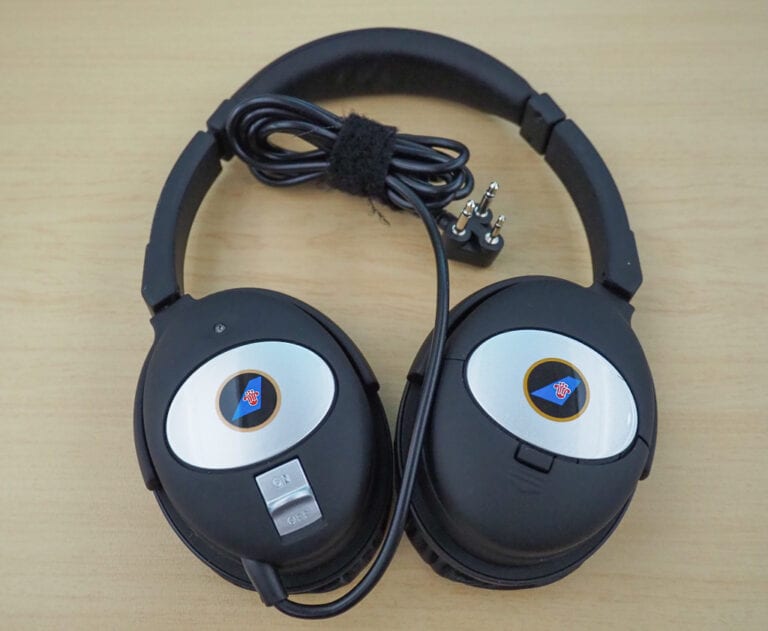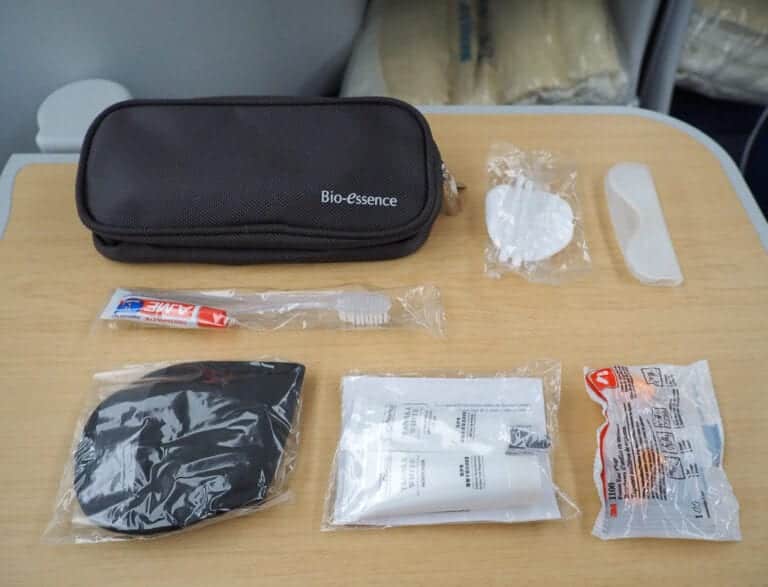 ---
The Flight
---
The moment we set foot in the cabin we were enthusiastically greeted by the French cabin manager. She was the only non-Chinese member of crew and took a keen interest in us throughout the flight, frequently checking to see how we were getting on, how the food was and how the service compared to our outbound flight on Air France.
There was a pre-departure drink service but this was limited to orange juice or water pre-poured and served from a large tray. I always think that this kind of presentation has more of an Economy Class feel and far prefer the service on Qatar, where large flutes of champagne are individually poured at your seat.
Menus and hot towels were also distributed prior to take off, with orders for both dinner and breakfast taken before the aircraft doors closed.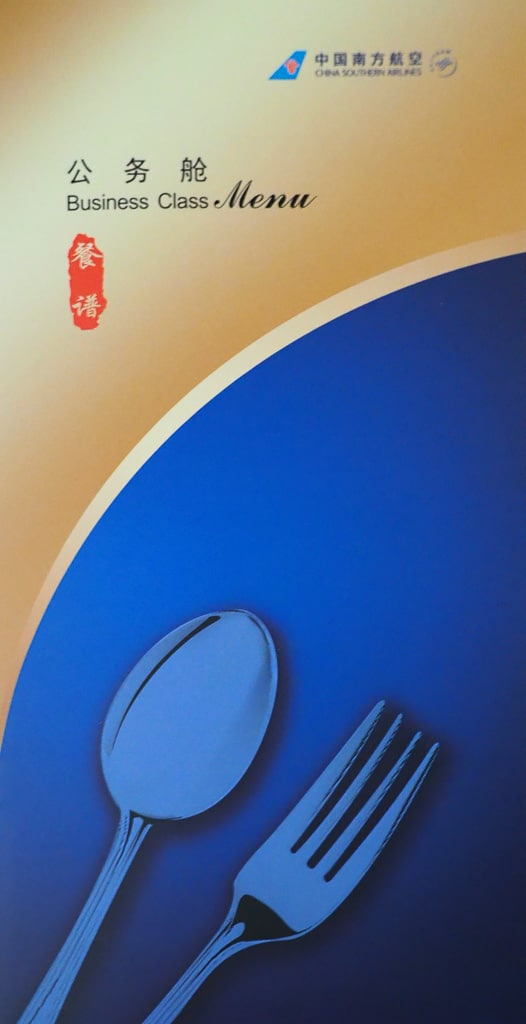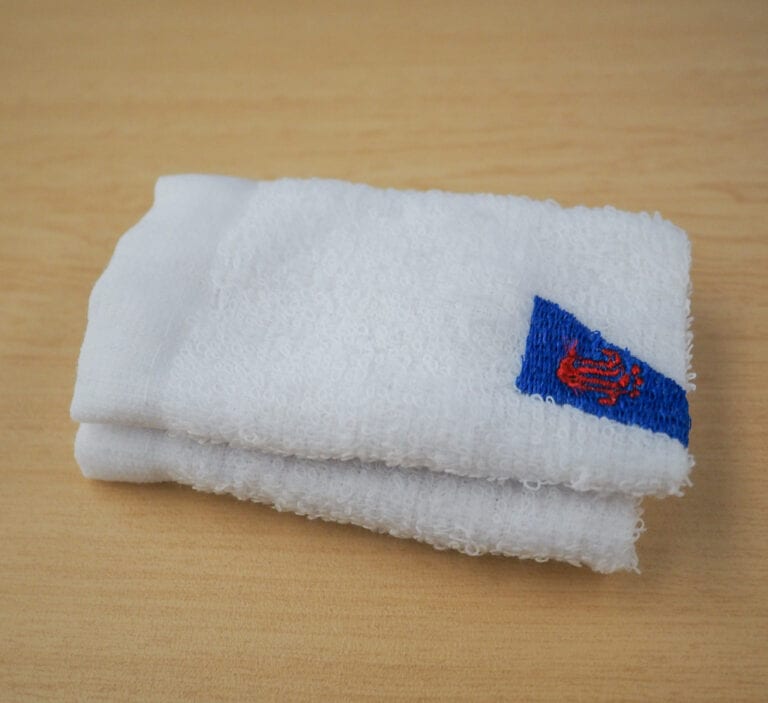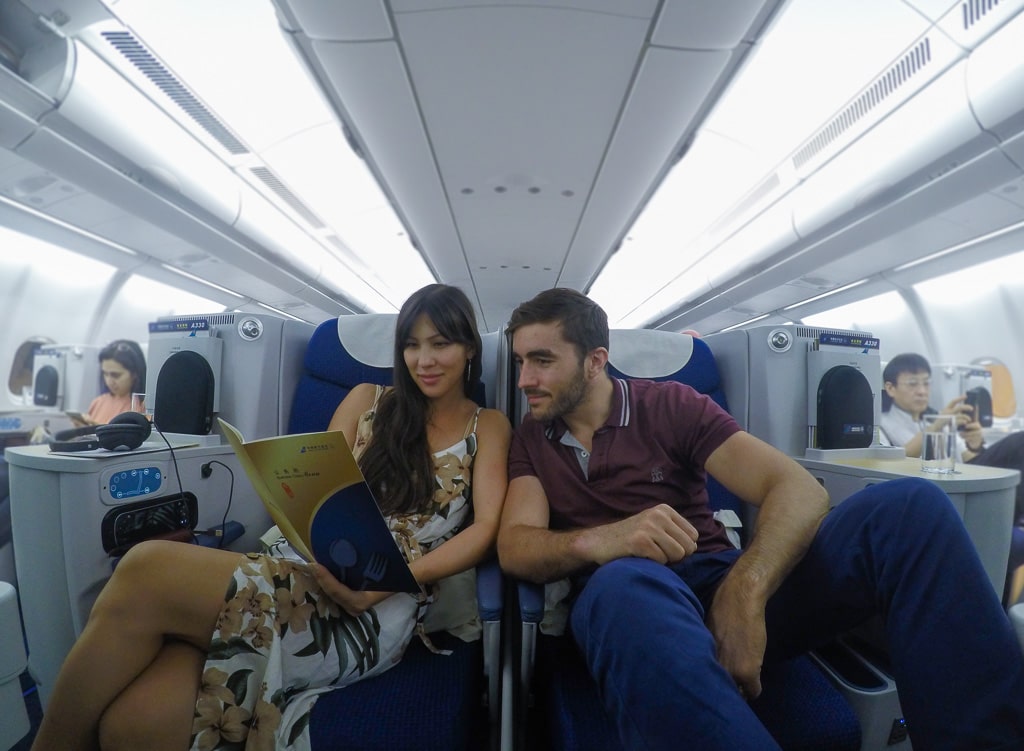 Checking out what's for dinner.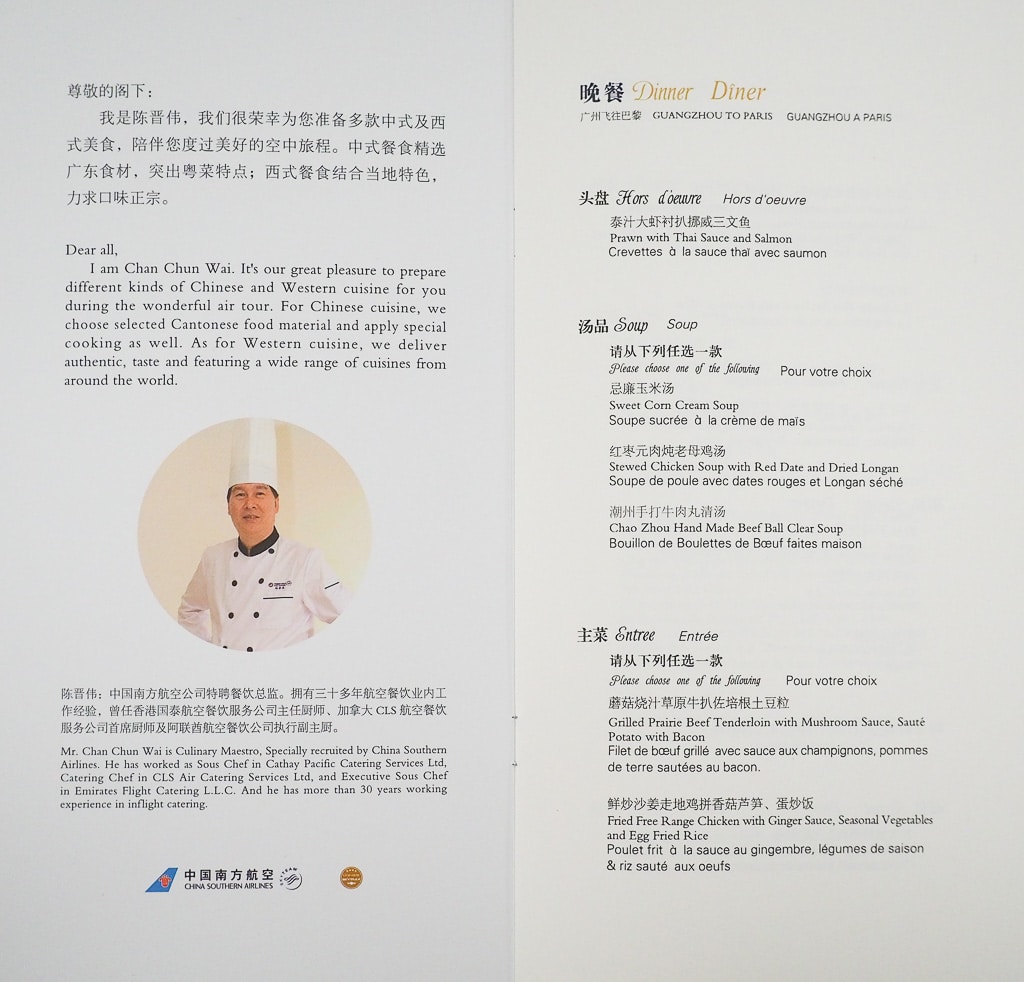 Given that this was a night flight the crew were very proactive in commencing the drinks service as soon as possible.
I was extremely impressed with the wines on offer: Bordeaux and Rhone Valley reds as well as a Barossa old vine Shiraz. In terms of white there was a Macon Villages as well as a Hawke's bay Sauvignon Blanc. It is no exaggeration to say that many carriers don't serve better than this in First.
Dinner was served restaurant style with a table cloth placed directly onto my tray table and full sized cutlery used throughout the service. Each course was served individually by hand and the food was clearly heated in separate containers before being plated in the galley. Even some of the most prestigious carriers don't bother with this, instead serving mains from a trolley in scalding hot, high sided containers with crusted on sauces (Cathay Pacific being a prime example).
Much like on the outbound Air France flight, the meal began with a fixed starter (is it just me or do airlines with no choice of starter always serve some variation on this exact same dish?)
I've often talked about how much I love soups on planes and this flight was no exception. I went with the Chinese style clear soup with chicken and dates, whereas Kamara opted for a bowl of sweetcorn soup with croutons. This was accompanied by garlic bread which tasted great but was unfortunately a little on the stale side.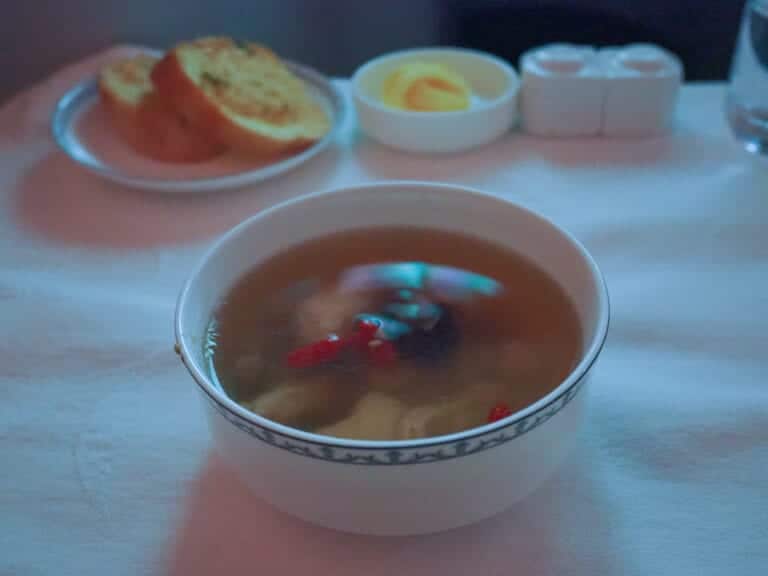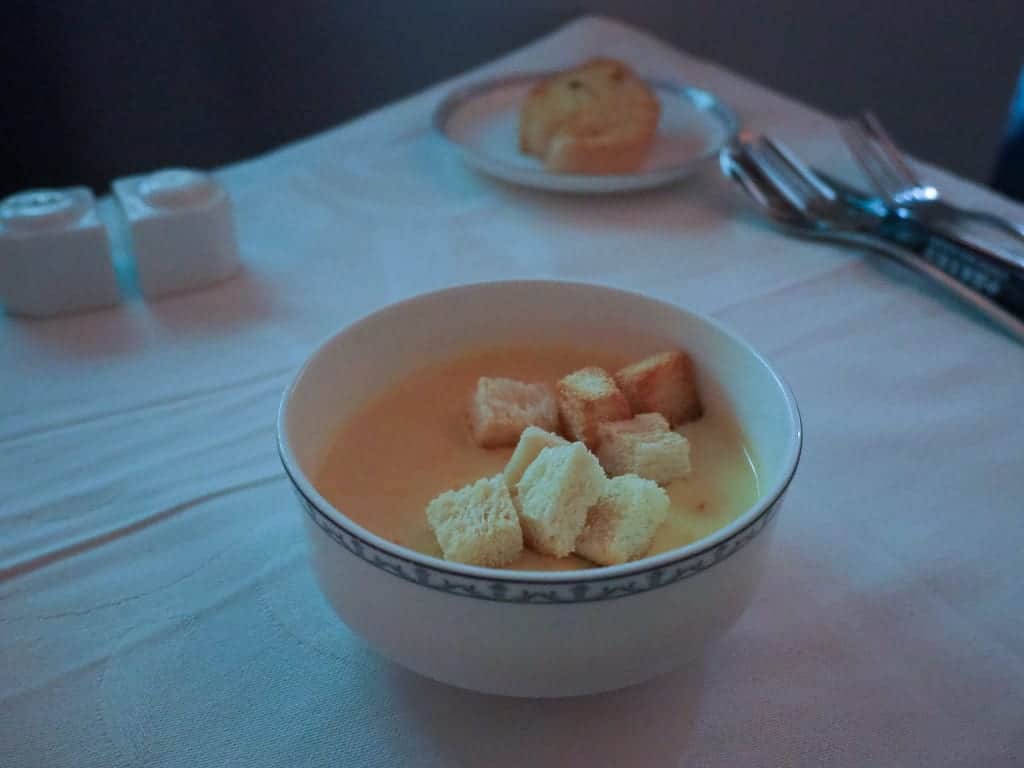 In addition to the beef tenderloin and chicken in ginger sauce, a third off menu main course was offered. Both Kamara and I opted for this:
The flavour was great but the duck was quite chewy. I honestly can't think of a time I've had a good duck dish on a plane and that includes the time that I had Balinese Crispy duck specially ordered in for me on Garuda First Class. I just don't think it's a meat that stands up well to being reheated, especially in a steam oven.
I rounded out the meal with a plate of fresh fruit, whilst Kamara went for a tub of concrete…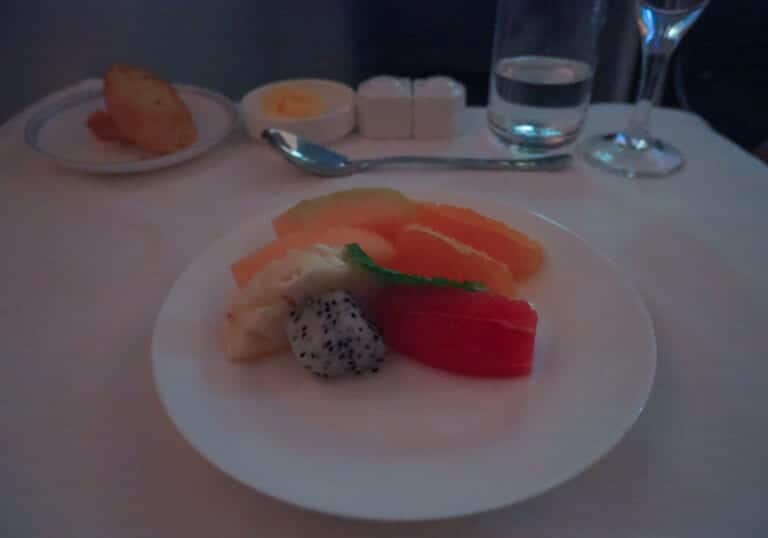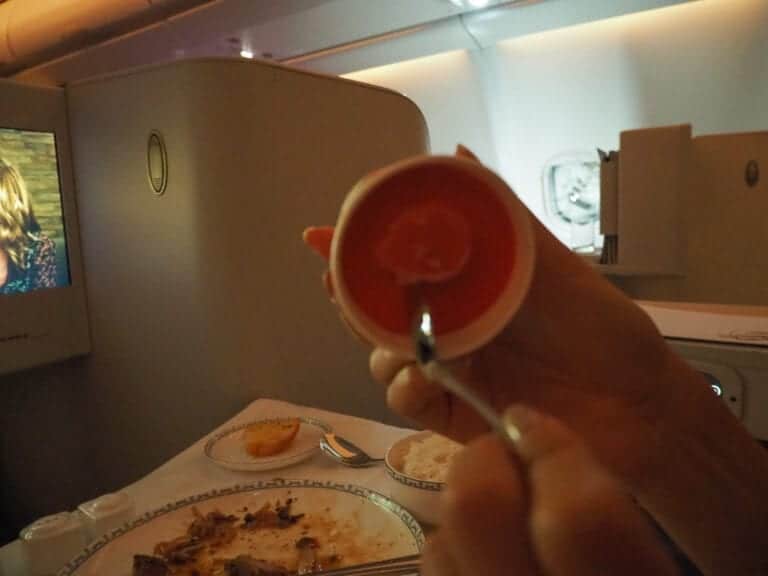 China Southern doesn't offer turndown service or sleepwear, so once the meal was over I got changed into my favourite pair of PYE PJs from Cathay First and made my bed. There's no mattress topper provided so the sleeping surface is quite uncomfortable. The pillows were large but a little lumpy, the blankets were of a decent quality though – thick and heavy.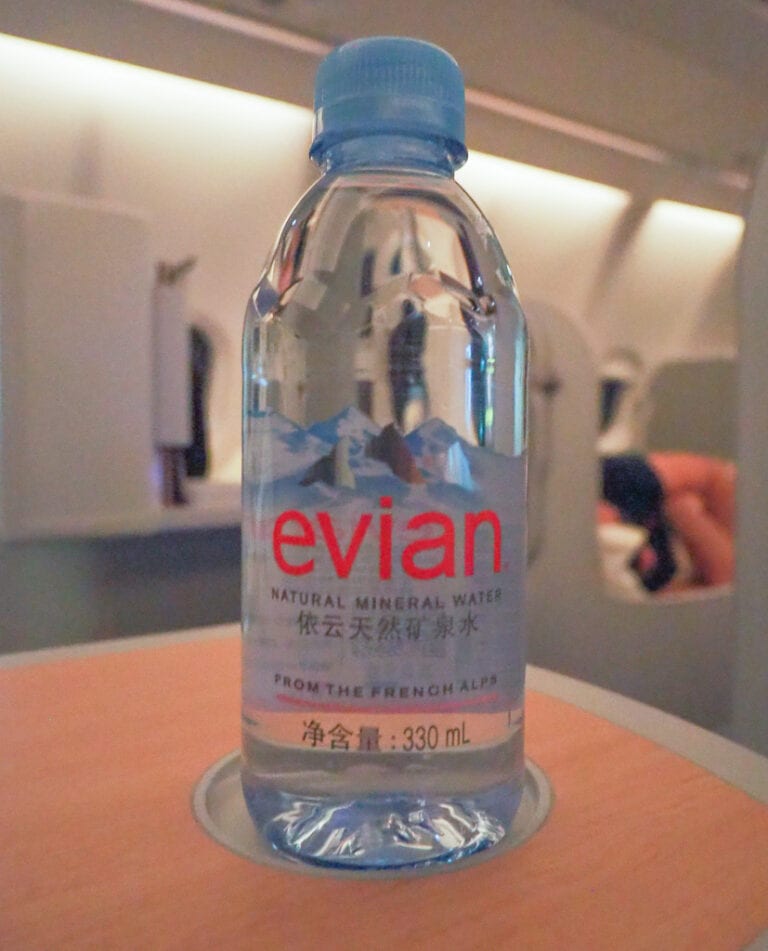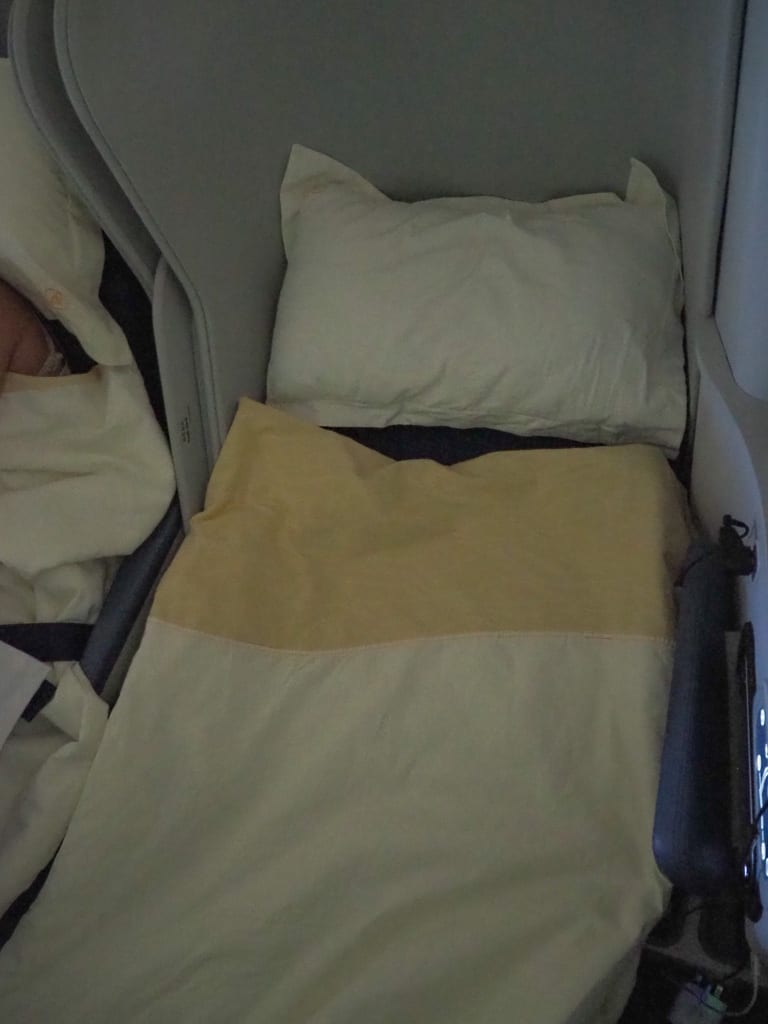 Other airlines leave water bottles at your seat upon boarding but China Southern wait until after the meal service to do so. This meant that there was quite a wait before we were finally able to track a bottle down, since the crew were still busy serving meals.
I awoke to hear the clinking of cutlery as a few people around me were already in the middle of eating their breakfasts.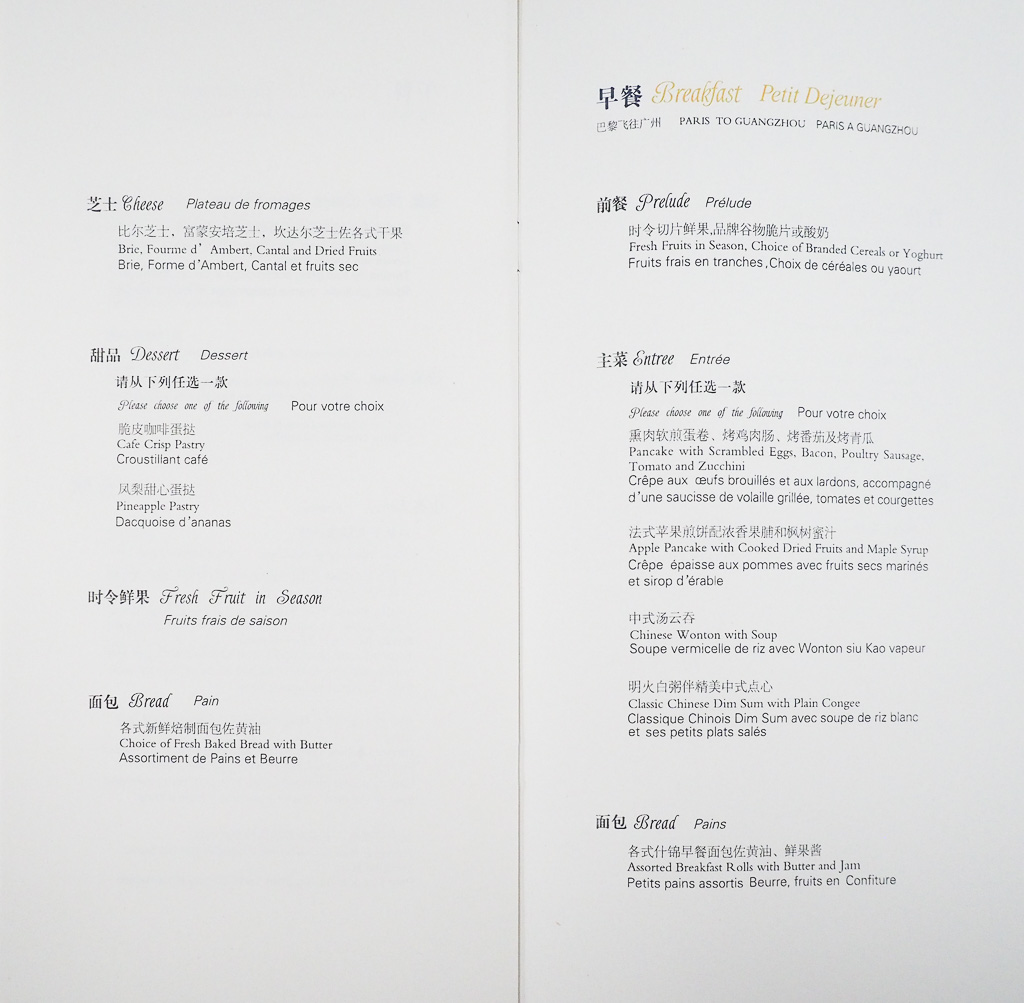 Next came a choice of main course. There were two Western and two Chinese options. Kamara went for the Wonton noodle soup and I had Congee with dimsum.
The flavour of the congee was amazing and the presentation with the variety of toppings was really impressive too. The dim sum was also fantastic, a great variety of dumpling types and all of them delicious.
Overall I'd say that breakfast was a real hit, materially better than dinner.
---
Conclusion
---
The seat, service and drinks list were all significantly better than I was expecting.
I actually thought China Southern was a more enjoyable experience overall than Air France Business on the outbound flight. I honestly never thought that I would find myself typing that sentence but there you have it.
I found the seat to be private and comfortable, whilst featuring ample storage and decent IFE. The service was very focused, professional and also friendly. The drinks list was almost on the level of First Class.
The food could use a little improvement, although I must recognise that both the overall presentation and delivery of the meal service were excellent.
If China Southern improved their bedding they'd be on to a real winner here. The lounges and ground services in Guangzhou are excellent, if you're a premium passenger you will be very well taken care of and will have plenty to keep you entertained on even a 6 hour layover.
I wouldn't hesitate to recommend China Southern to anybody, particularly if they represent a significant cost saving over a direct flight to Asia on a competitor. They don't make a one stop journey quite as compelling a proposition as Qatar do in terms of on board service but if you're flying to Asia you'll have a proper long haul flight followed by a short one rather than two sub 8 hour flights as tends to be the norm on QR… definitely food for thought.
---