Plataran
Location: Komodo, Indonesia
Rate: $535 per night for two bedrooms (via Hotels.com)
Room Type: Duplex Pool Villa
Chain: Plataran
Date of stay: December 2018
---
Booking
---
Jump straight to the Conclusion
---
Since Plataran is a lesser known hotel chain without an established loyalty program I opted to book this stay via Hotels.com.
I would never use Hotels.com for one of the major chains since I'd lose out on elite status. On this occasion though their rate was better than what Plataran was offering directly, plus Hotels.com effectively gives you a 10% rebate on all of your stays via their loyalty program.
---
Arrival
---
As we made our way to the baggage hall of Komodo airport we were met by a hotel representative who assisted with our bags and drove us the 20 minutes or so to Plataran. The town centre of Labuan Bajo looked like a very typical backpacker hub, with organic cafes, hostels and bars lining the main strip. We also rather ominously saw a Starbucks under construction… it seems that Komodo is no longer "off the beaten track".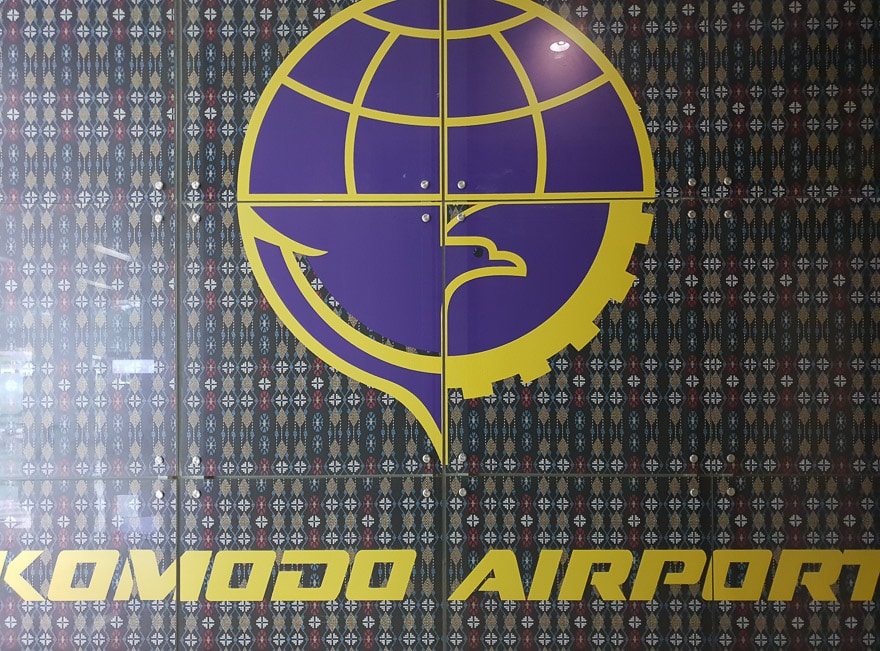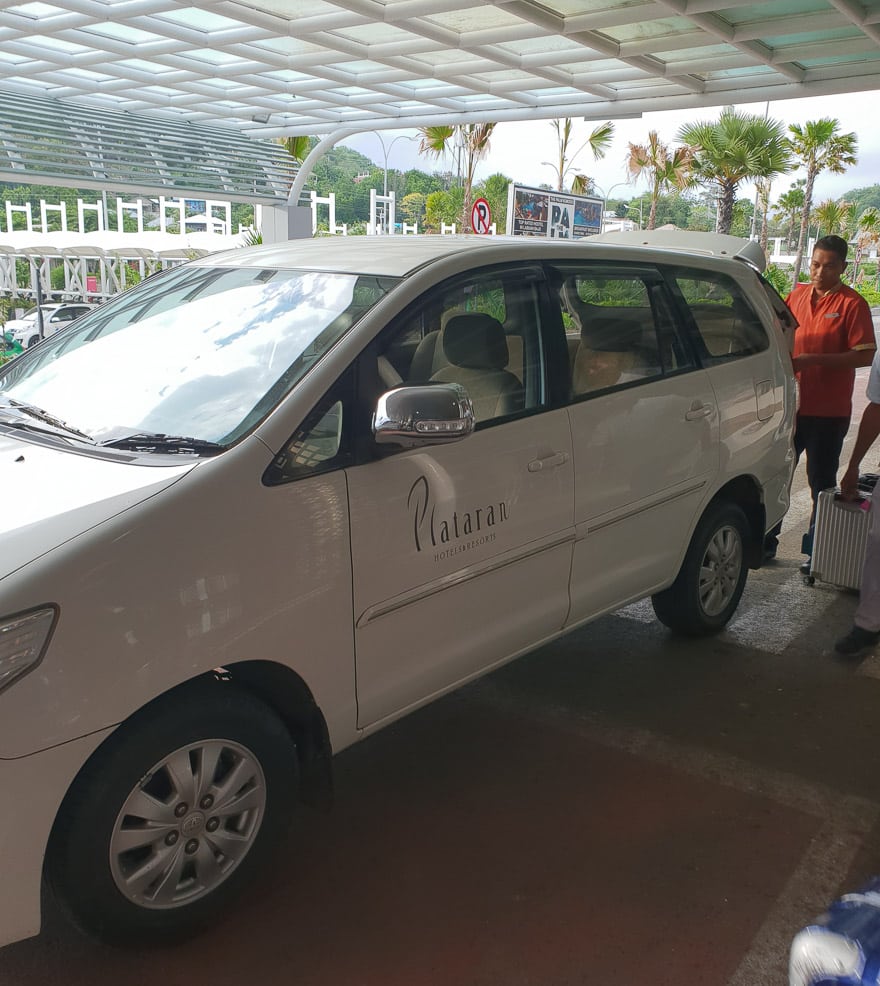 However, Plataran has a very private and secluded beachfront location, surrounded by coral, well away from the town. Upon our arrival at Plataran our bags were taken as we were greeted by the duty manager who walked us to the main Joglo building for check-in.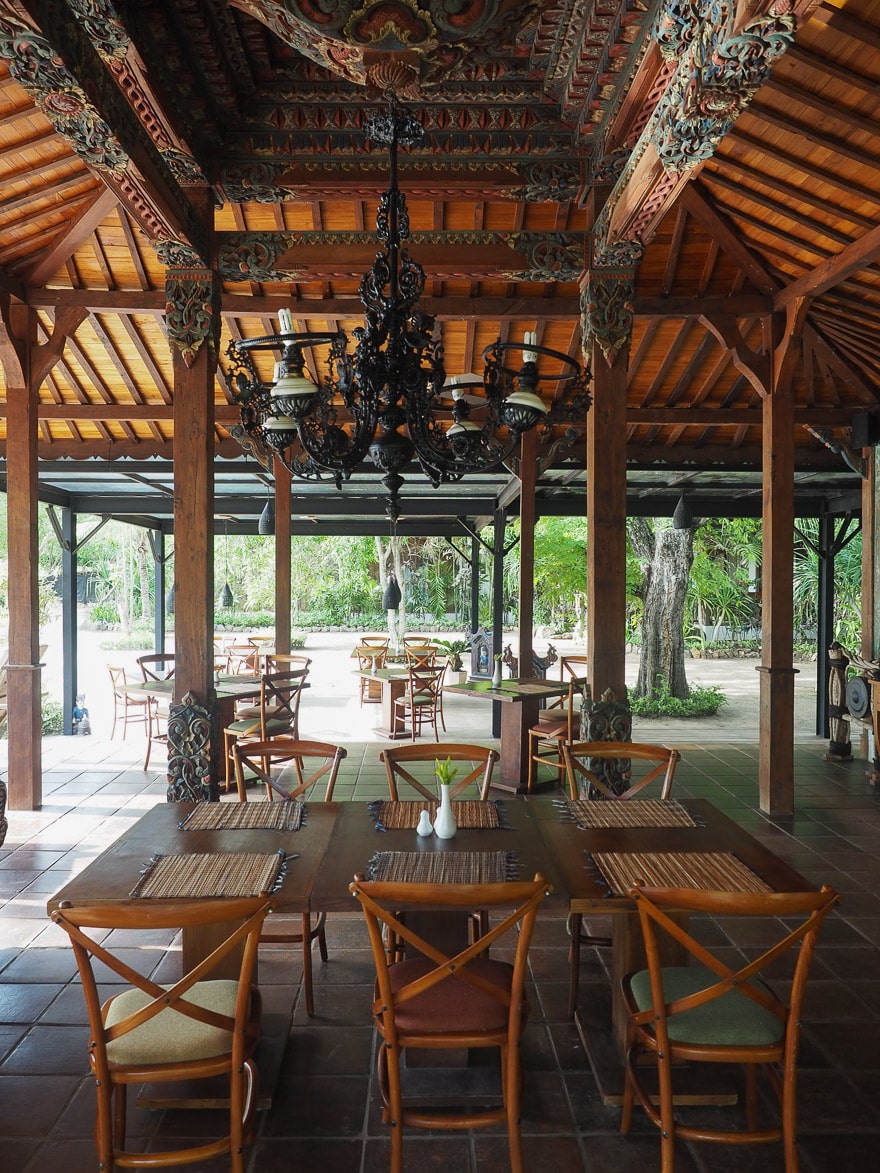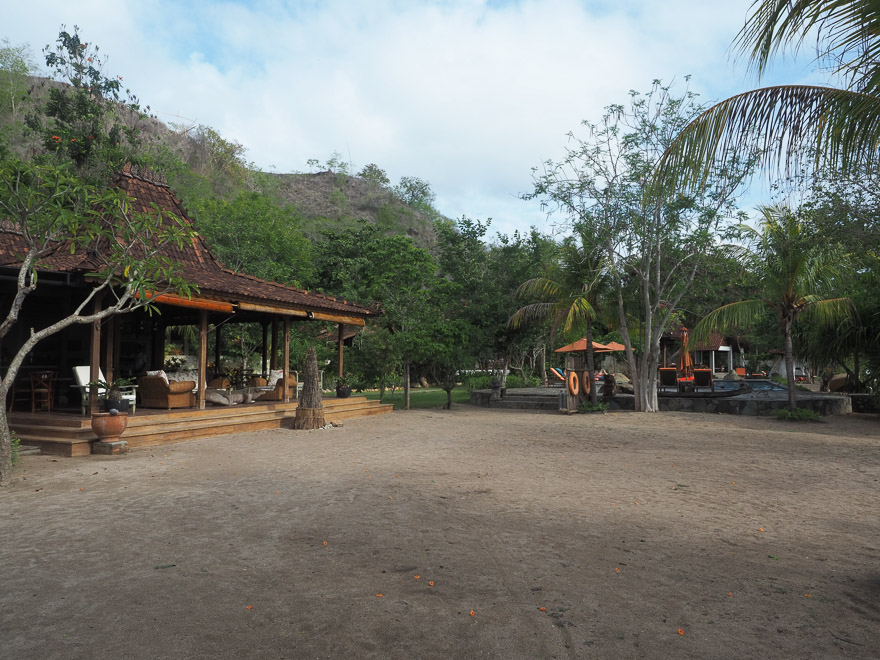 The resort fits perfectly within its surroundings and hasn't been overly manicured. If you're expecting something like a Four Seasons in Hawaii you'll be disappointed but I really liked the wild feel here. If you're looking for something a lot more modern, the Ayana property closer to town is a proper mega-resort in the Balinese style. Personally though, I couldn't wait to get back to Plataran after visiting Ayana for dinner.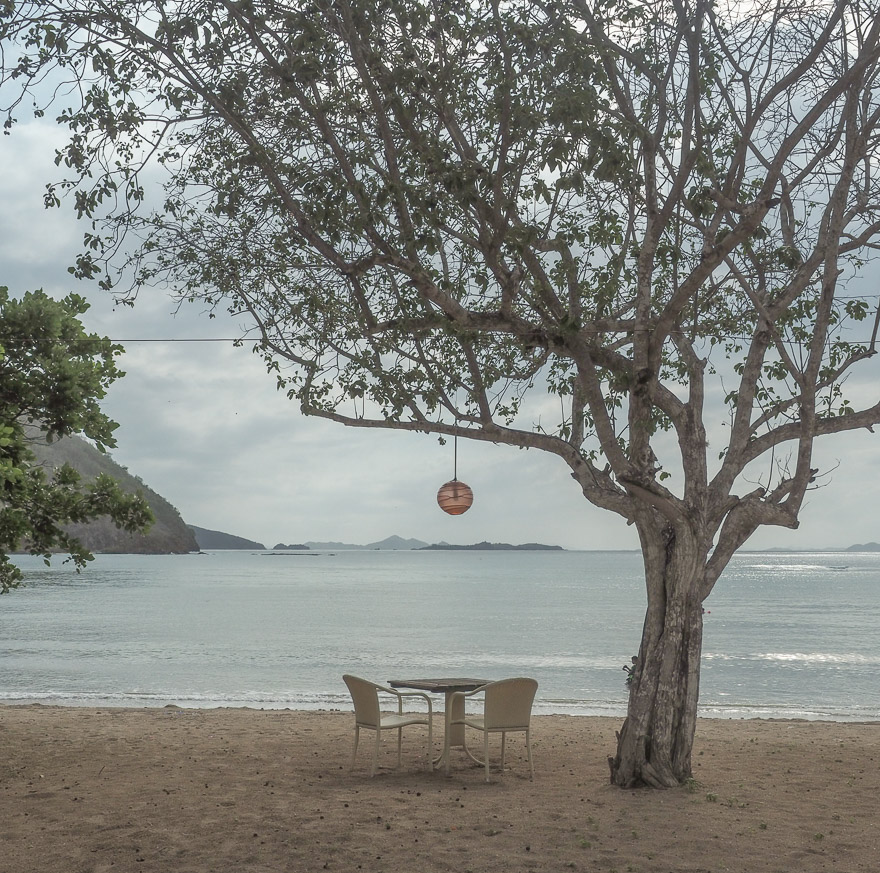 ---
Our Villa
---
Since we were travelling with friends we opted for a two bedroom Duplex Pool Villa, which actually priced out almost the same as getting two regular beach rooms. What most drew us to this villa type was the fact that the floor plan was identical on both floors, meaning that it was a true "Twin Master" layout.
We often travel with friends and there is usually a coin toss required to see who gets the lesser room in a villa (at Soori Bali for example) so not having to deal with that already meant we were off to a great start!
Our villa felt truly secluded within the grounds of the resort as it was surrounded by foliage and accessed via a private pathway, leading to a colourful, antique wooden door.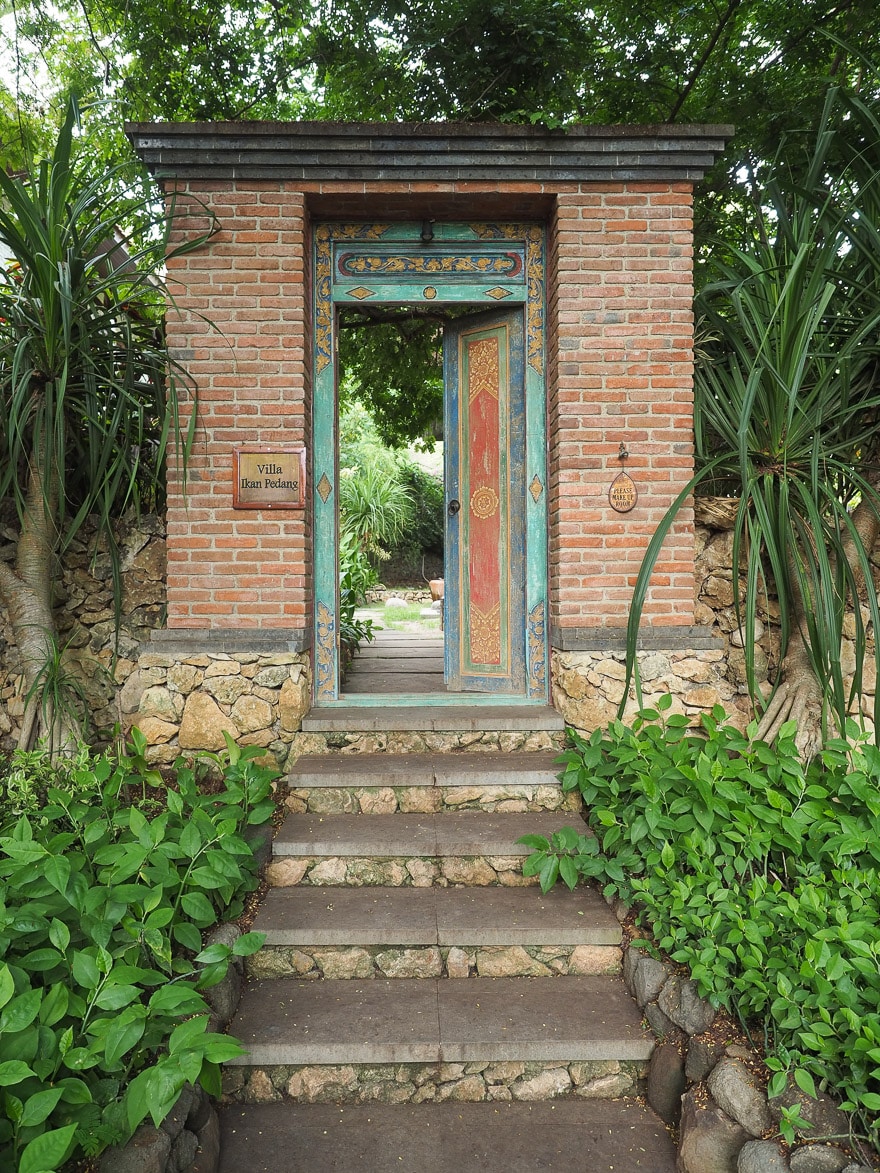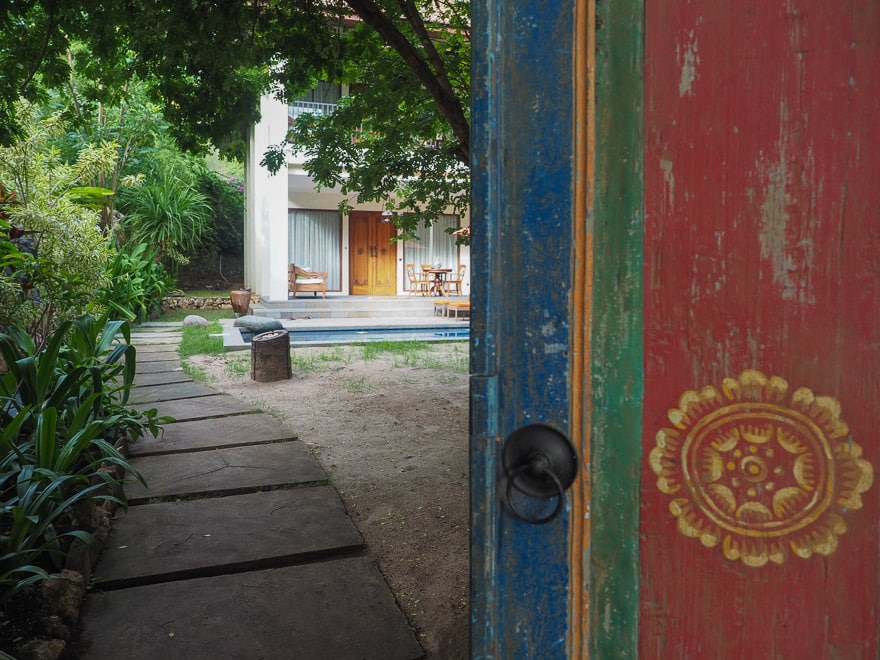 The villa had ample outdoor garden space in addition to the pool, with the upstairs featuring the same day bed and dining table as the downstairs patio.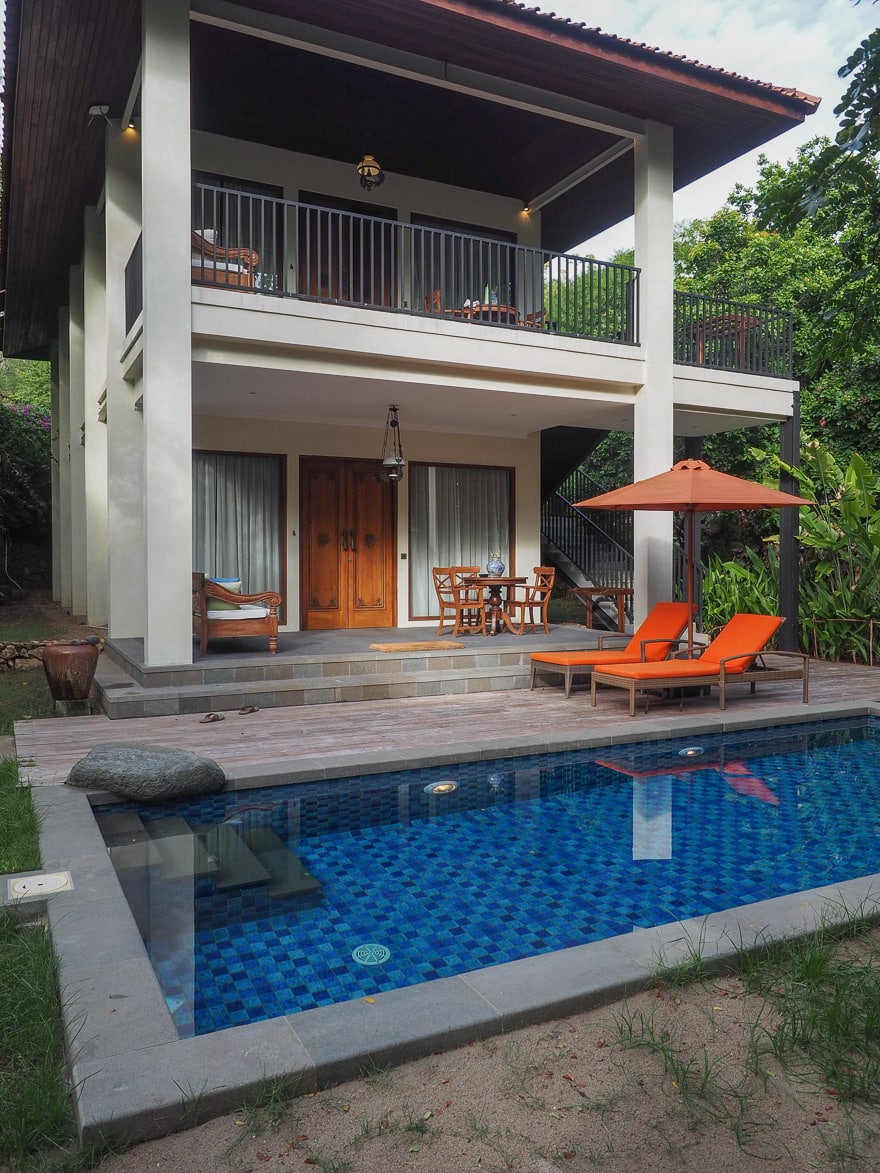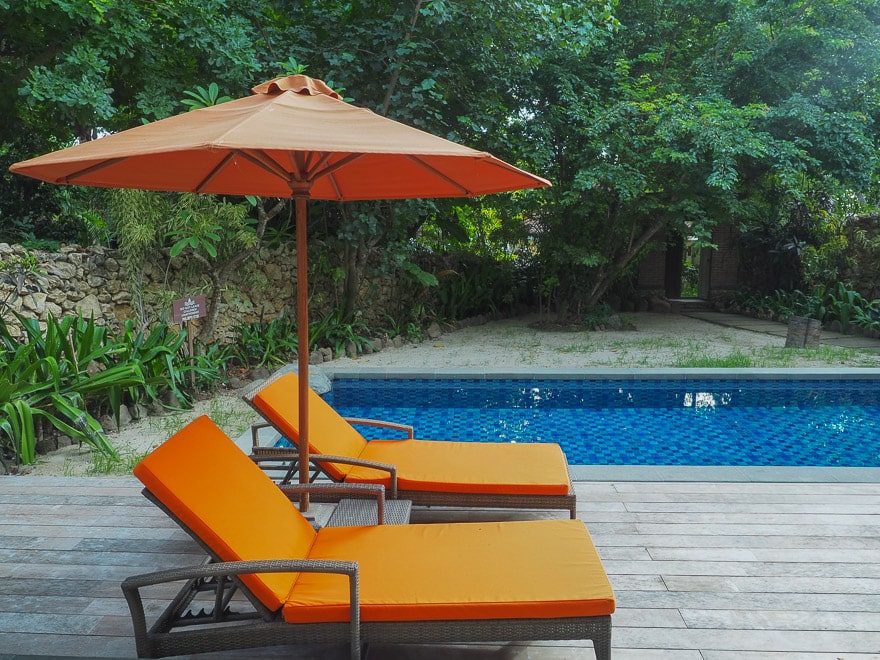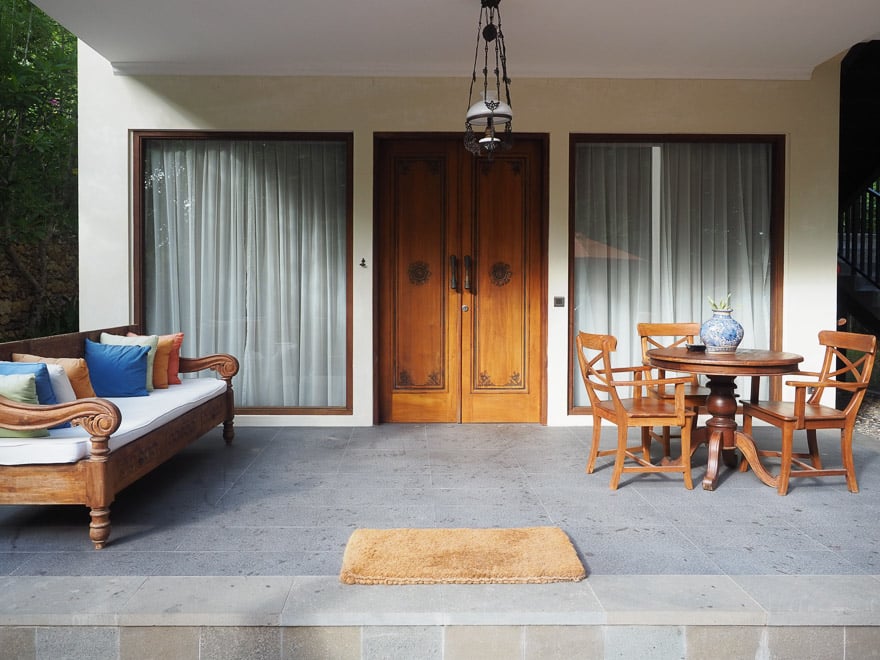 Moments after we arrived at the villa two hotel employees entered, one with cold scented towels and glasses of welcome juice and another to offer complimentary shoulder massages, as a 'taster' of what was available at the spa.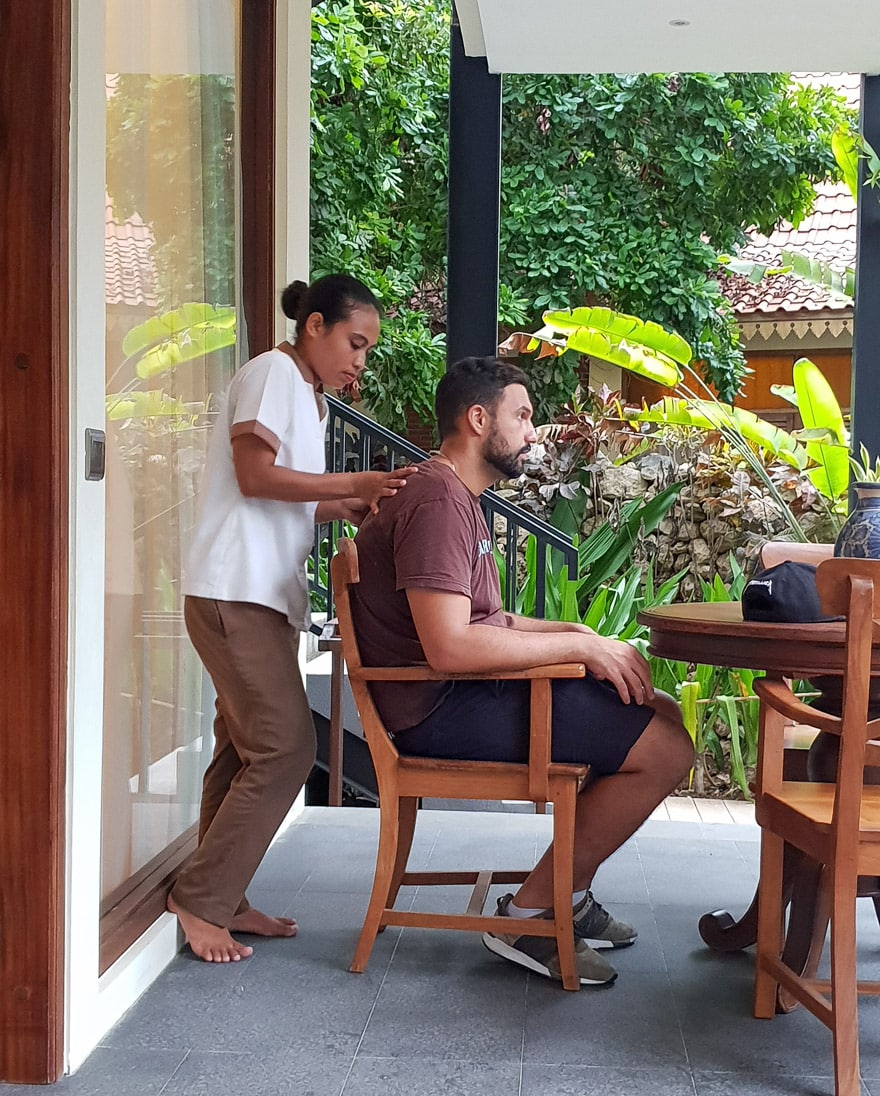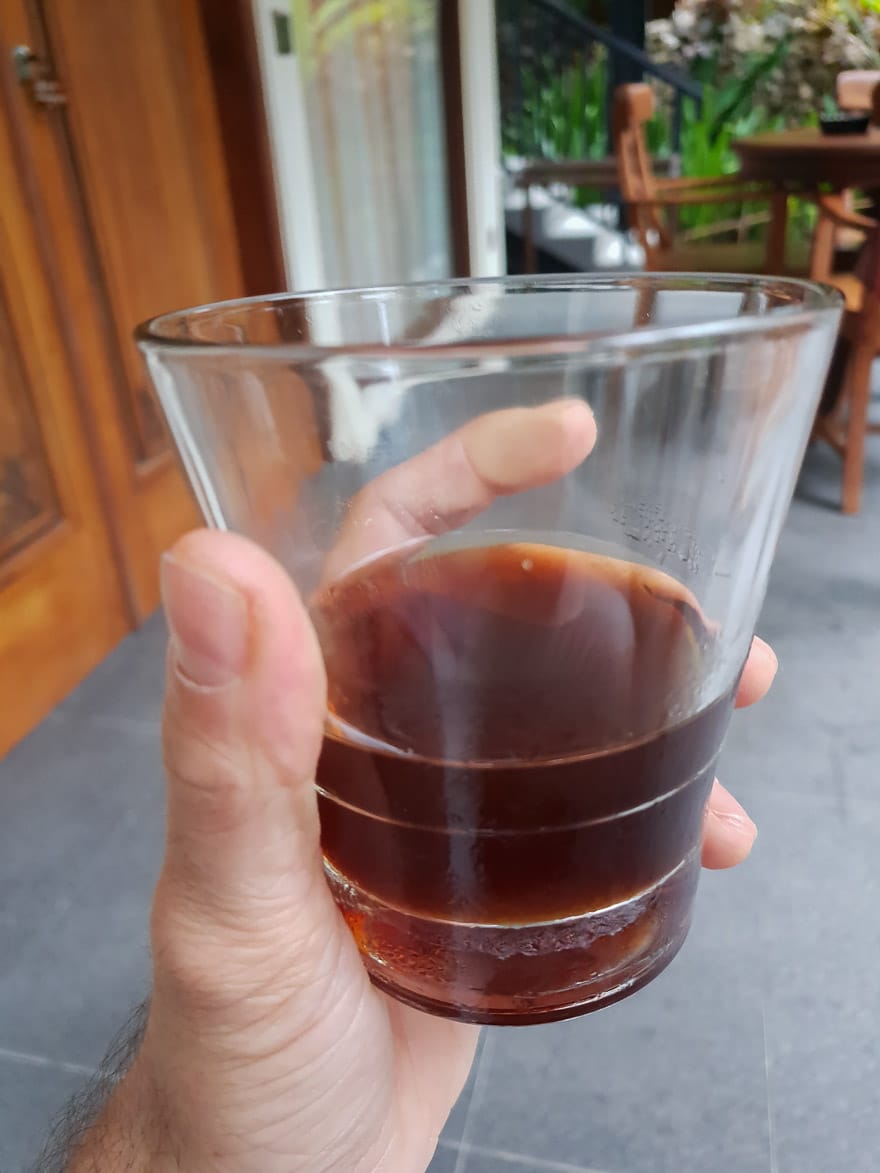 After our drinks and massages we headed to our respective rooms. Mine and Kamara's bags had been placed in the downstairs room which was actually far bigger than I had been expecting by looking from the outside of the building.
Immediately upon entering there was a sofa to the left and an entertainment centre on the right.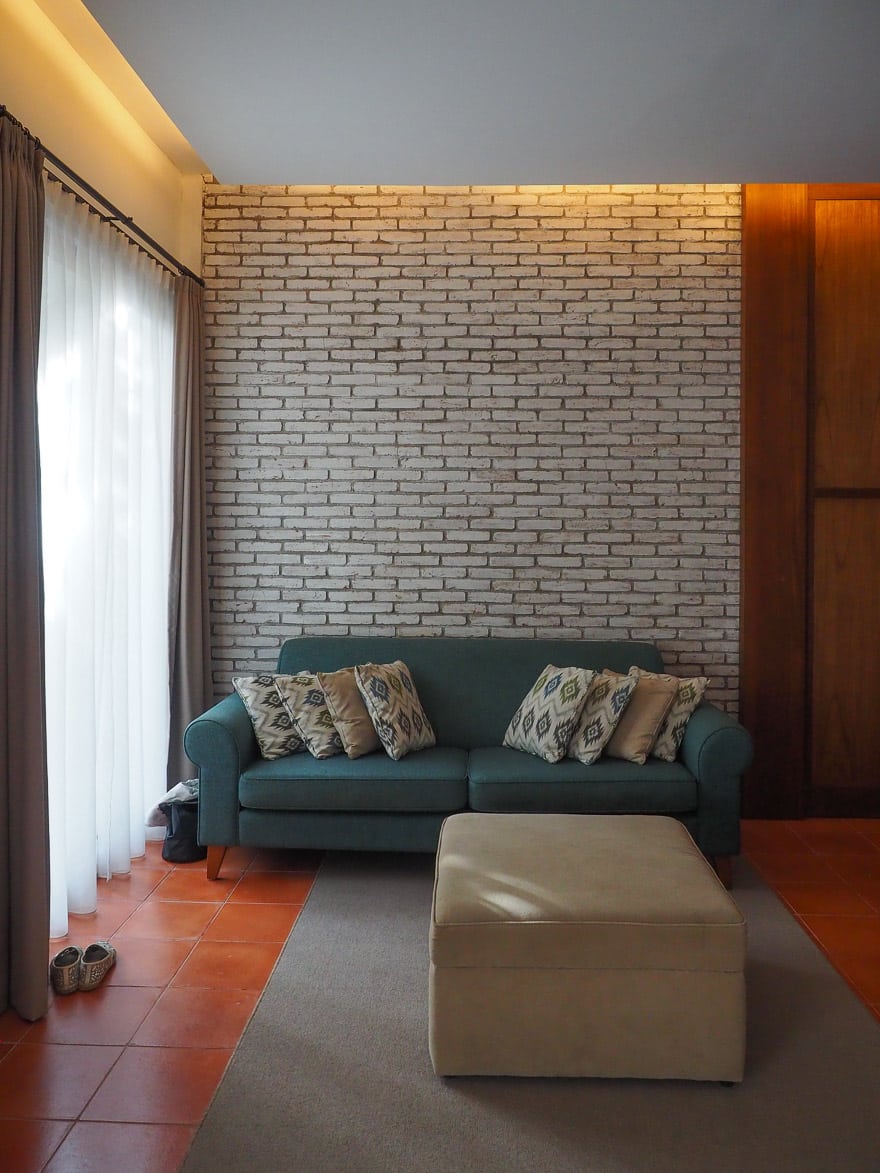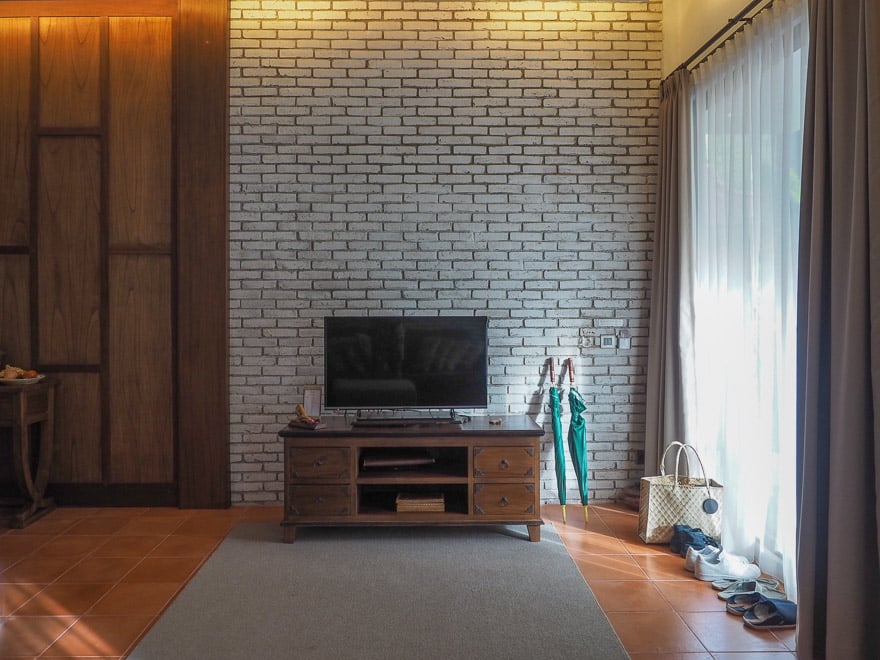 The raised King sized bed was very comfortable and superbly designed. I've honestly never seen a better solution for a bed that requires a mosquito net.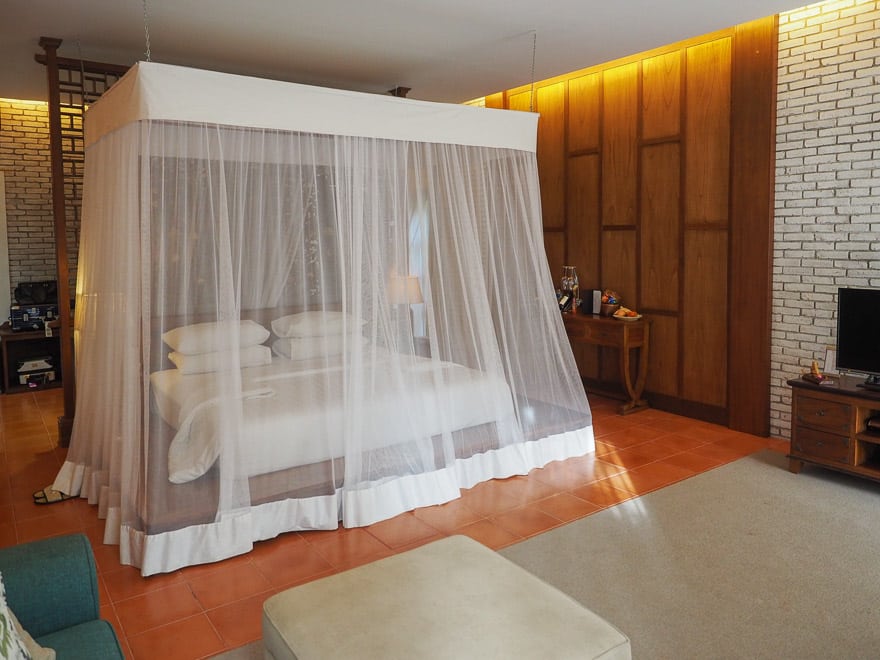 The net was suspended from a square frame, meaning that the sides didn't taper and touch you in your sleep. The net was also weighted at the bottom to ensure that it draped evenly.
In addition to this there was a thick wooden platform around the bed, giving you even more clearance from the net and space on which to place slippers, a laptop or anything you might need to keep close during the night. The lamps were so large that the space on the bedside tables would have been rather limited otherwise.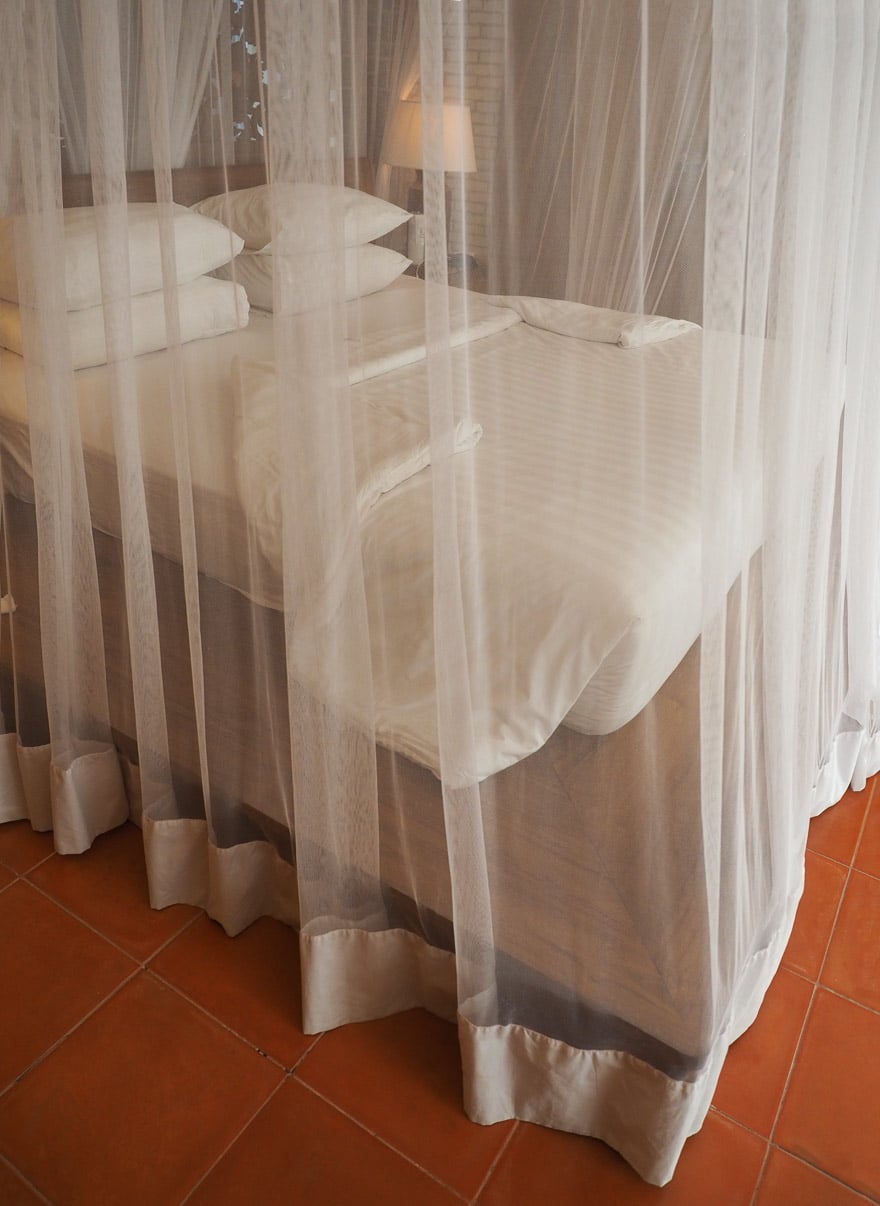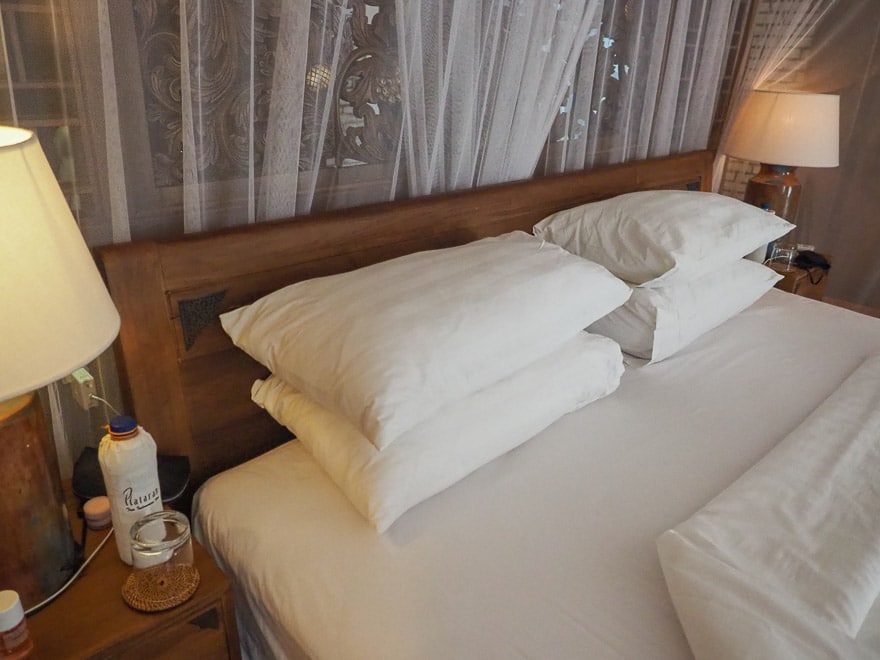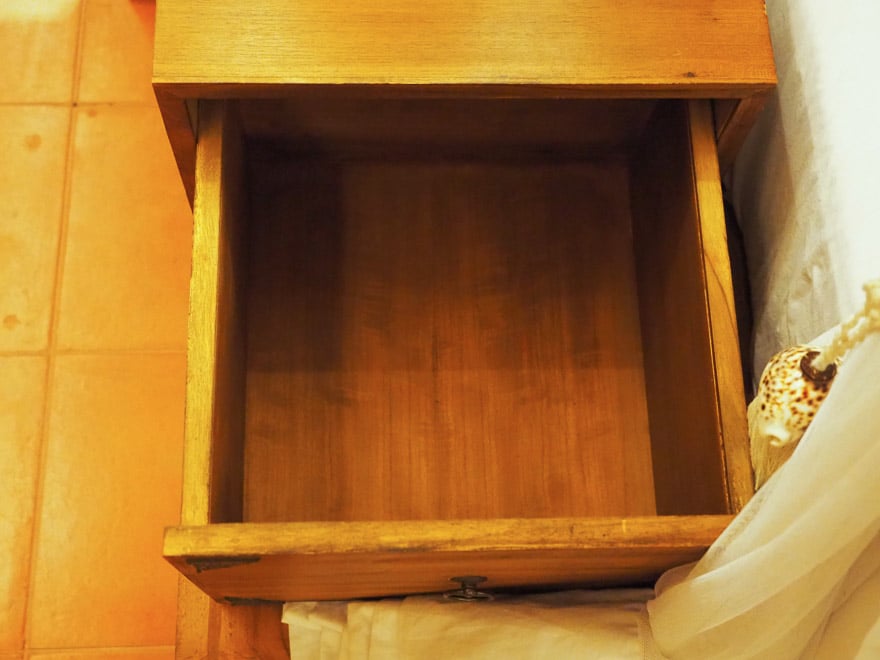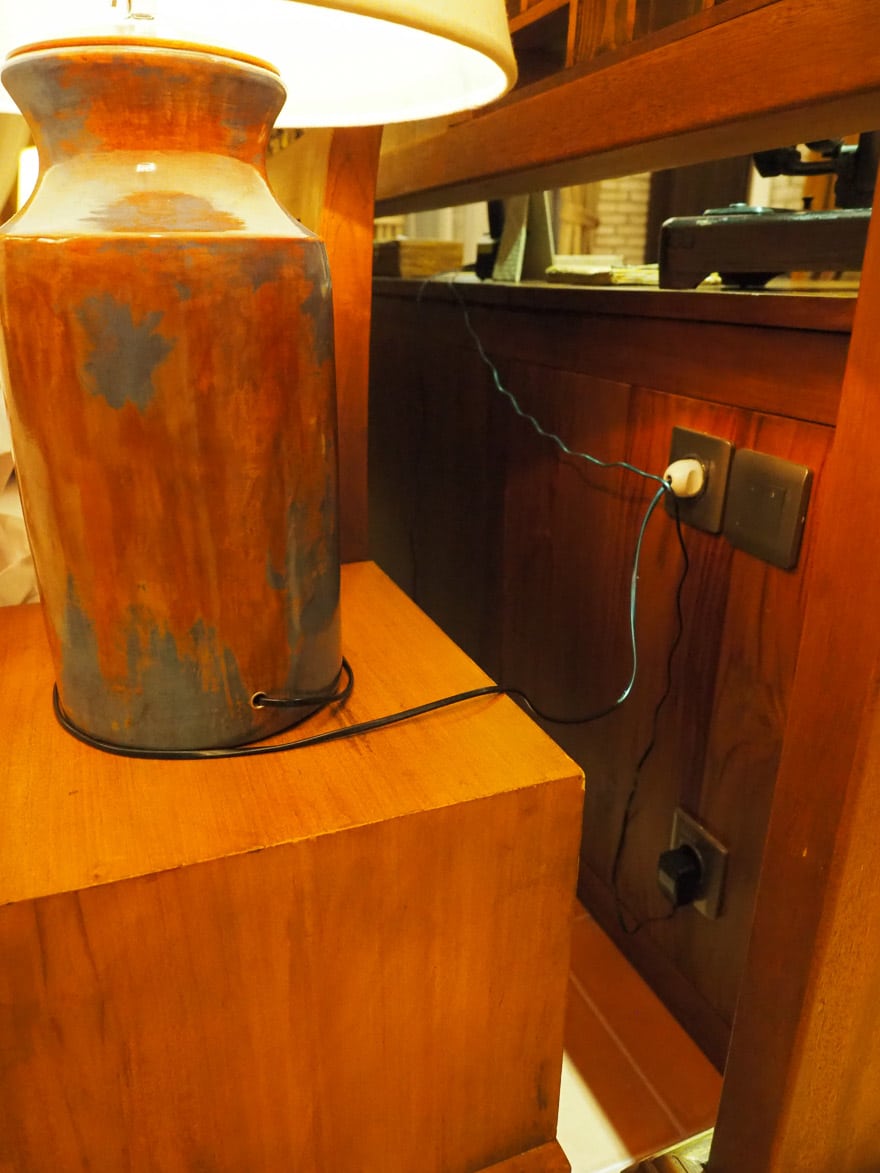 There were also power sockets on both sides, close to the bed. However, you still had to run a cable under the net and back up again at night. Not an issue for a regular length cable but if yours is particularly short this would be problematic.
An intricately hand carved wooden headboard separated the sleeping and living area from the rest of the suite. Behind this headboard was an enormous desk and an equally ample baggage area.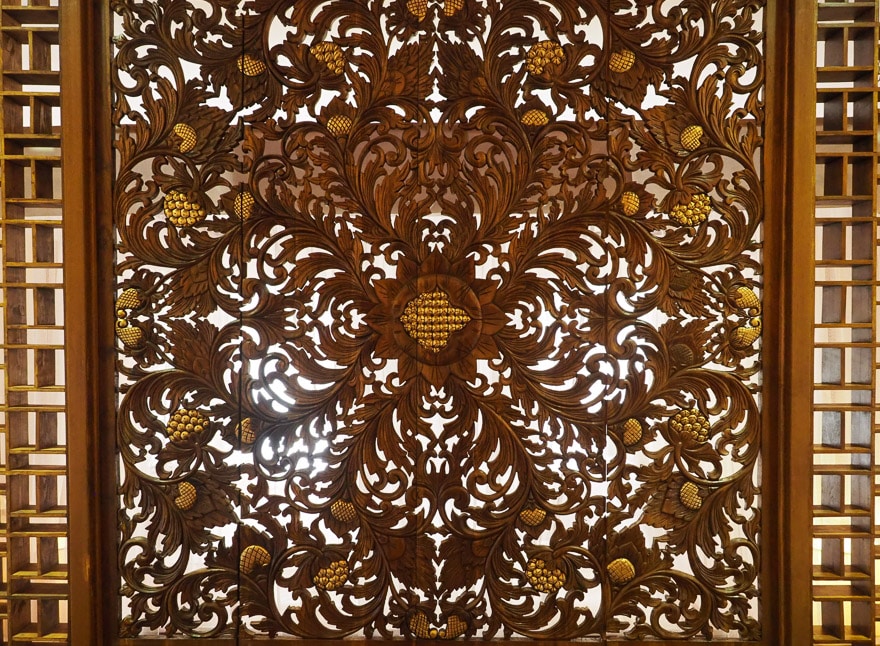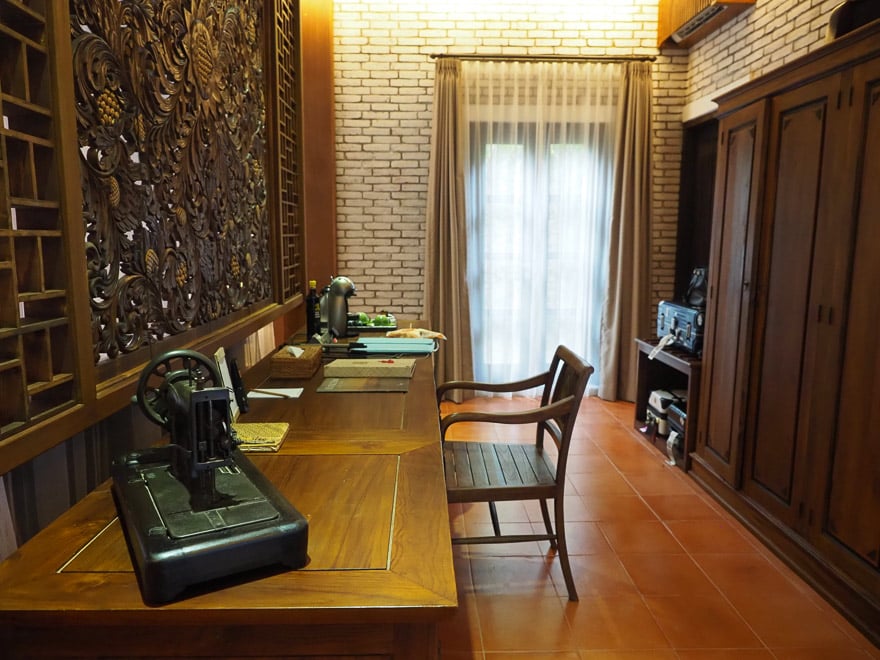 Given this layout, the desk had access to all the power sockets facing the bedside tables, as well as an additional socket mounted into the top of the desk itself. There were some useful items here like the Krups coffee machine and the kettle as well as other less useful ones… like the vintage sewing machine.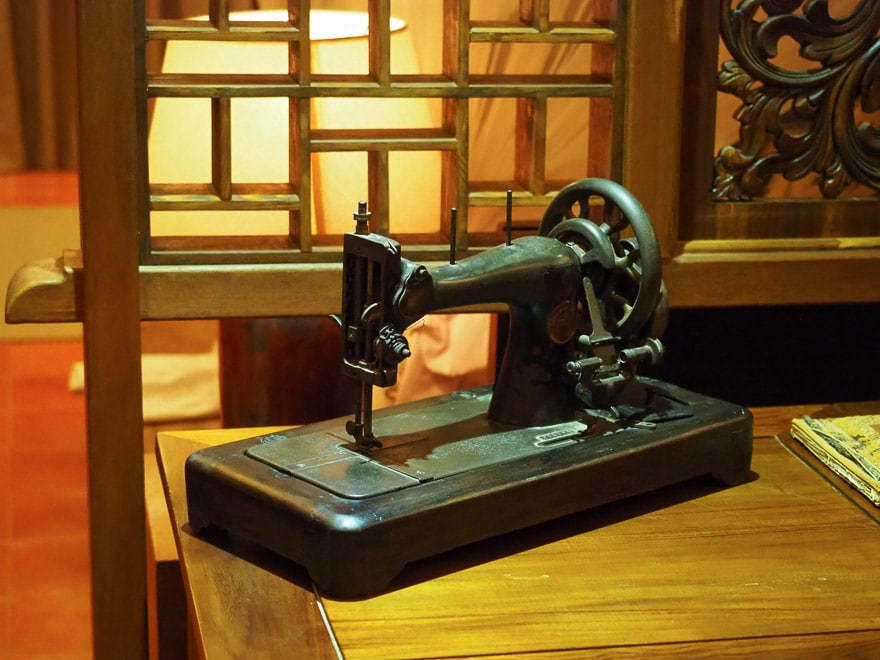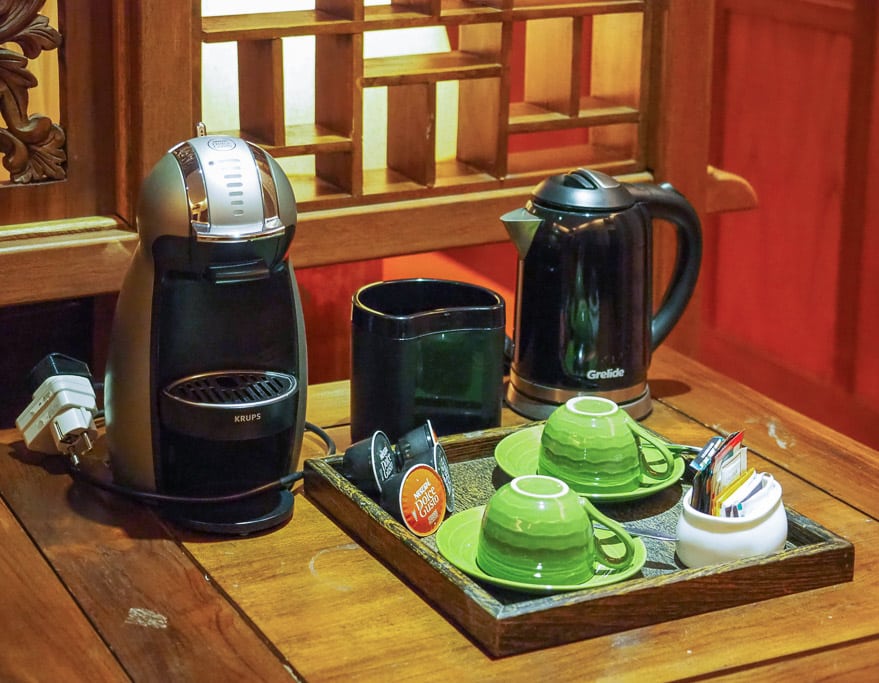 An info pack also provided details of the prices of room service items and the spa. Examples: $9 for a room service burger and $99 for a 120 minute massage.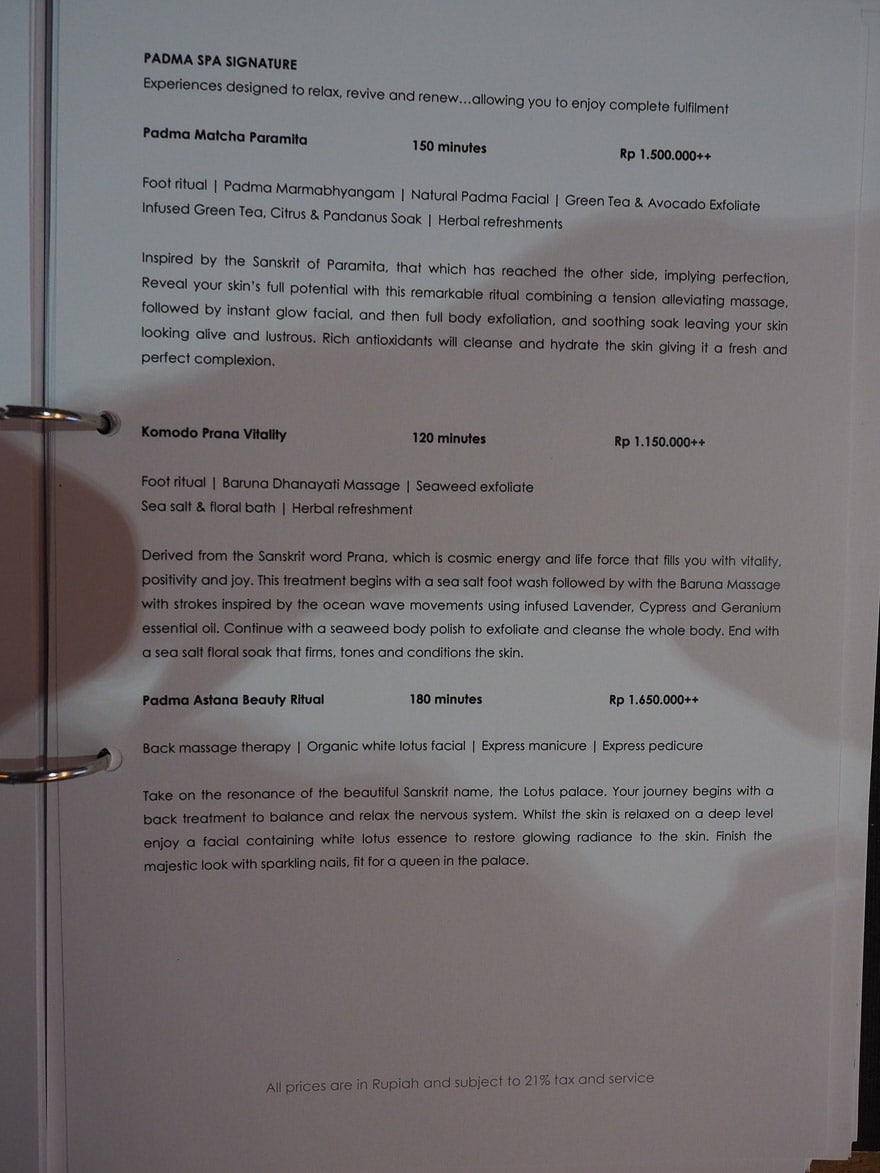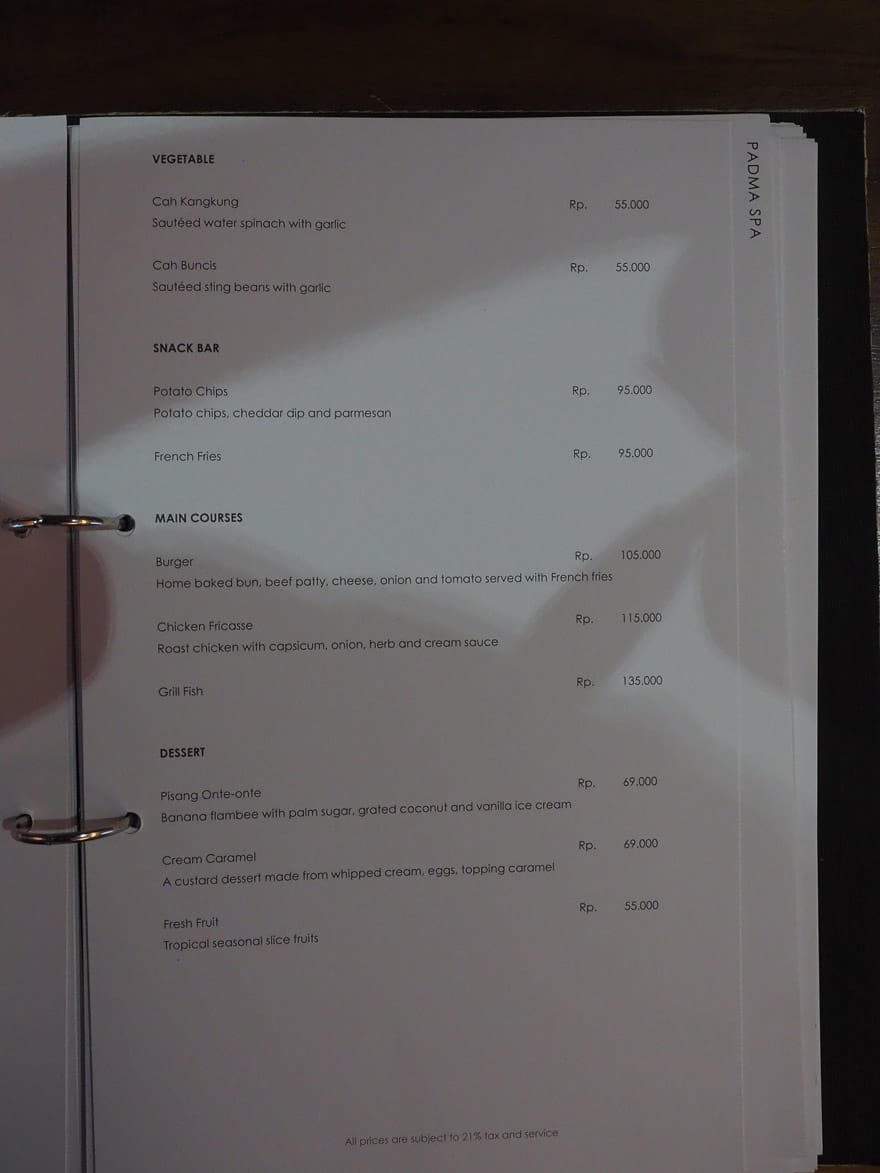 On one side of the bed was a minibar area, together with a welcome amenity of fruit. Unlimited drinking water was provided free of charge.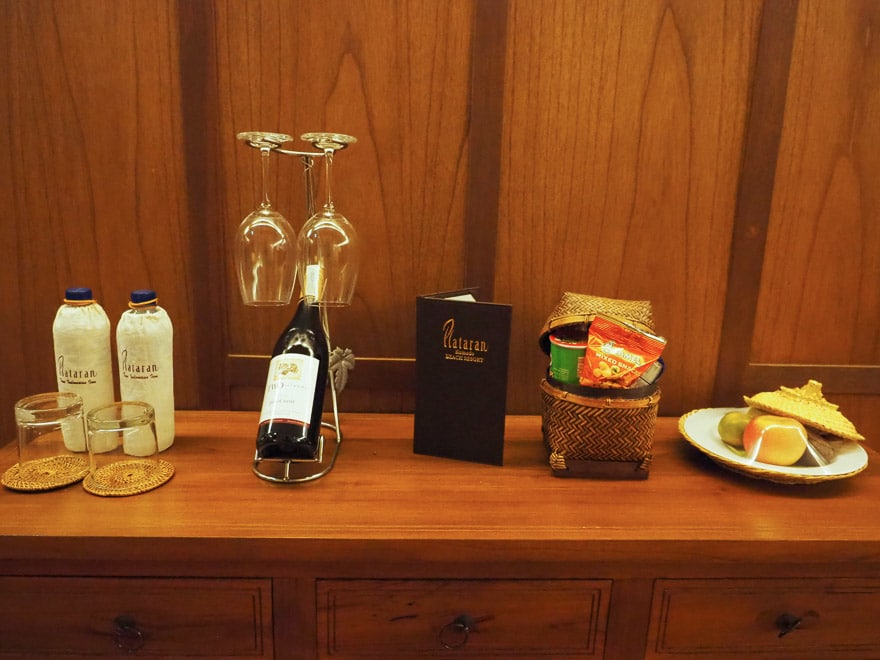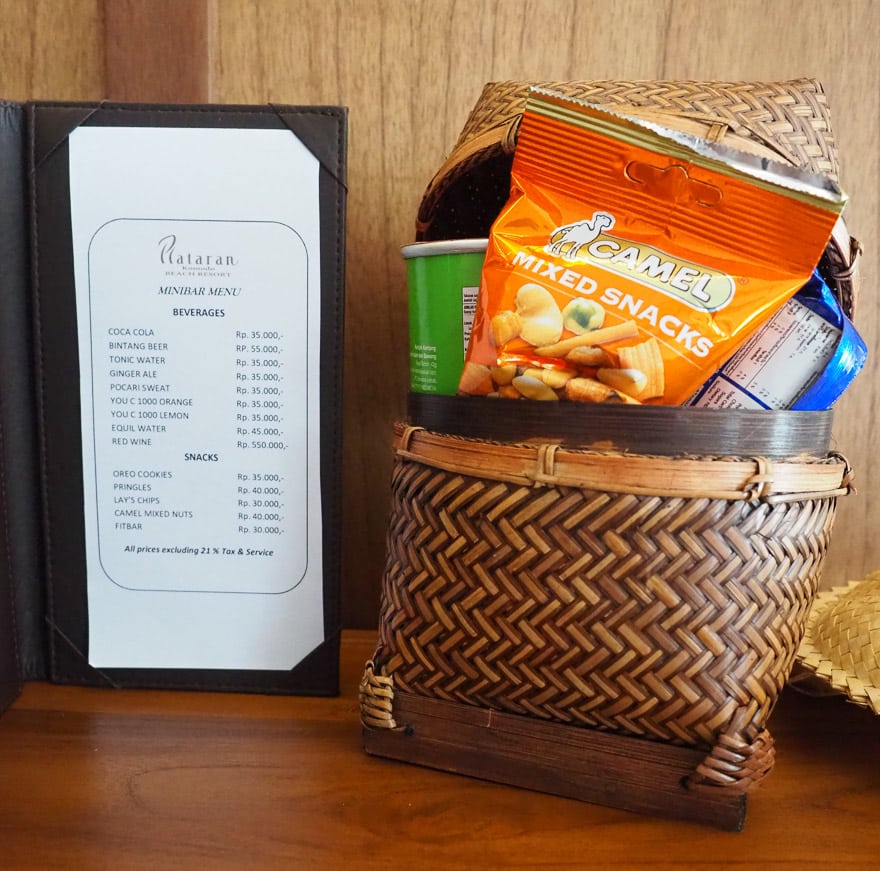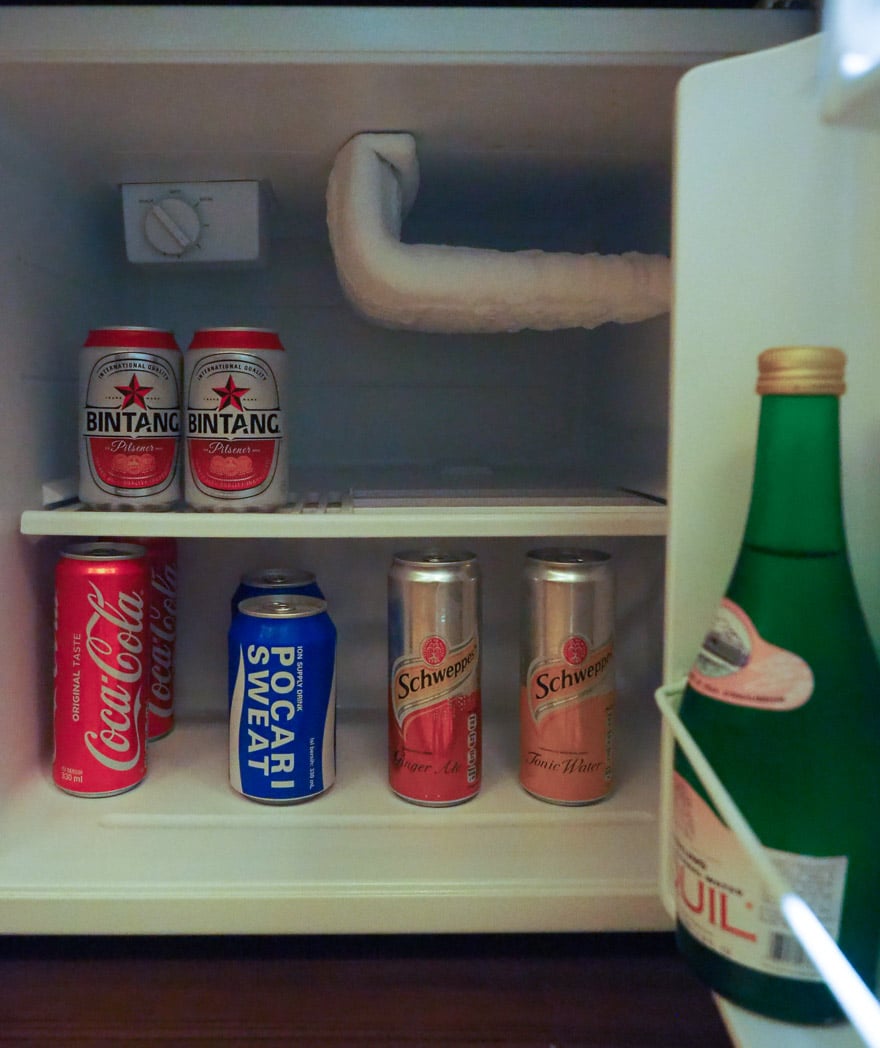 At the far end of our room was the absolutely gigantic bathroom. In terms of hardware everything was extremely impressive, with sufficient water pressure to crush a can of coke and a bath that filled in mere moments. However I couldn't help feeling that this area was unnecessarily dark.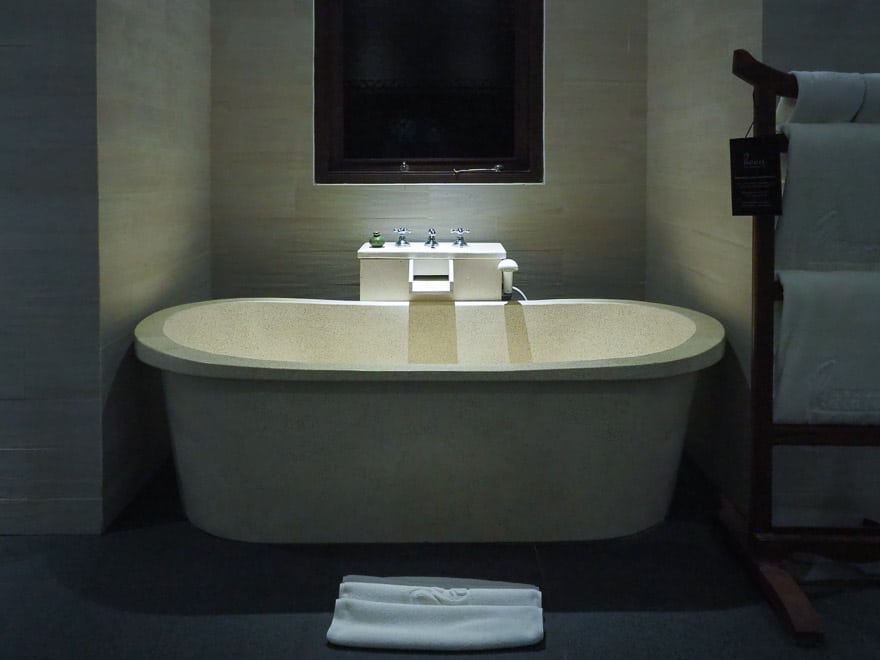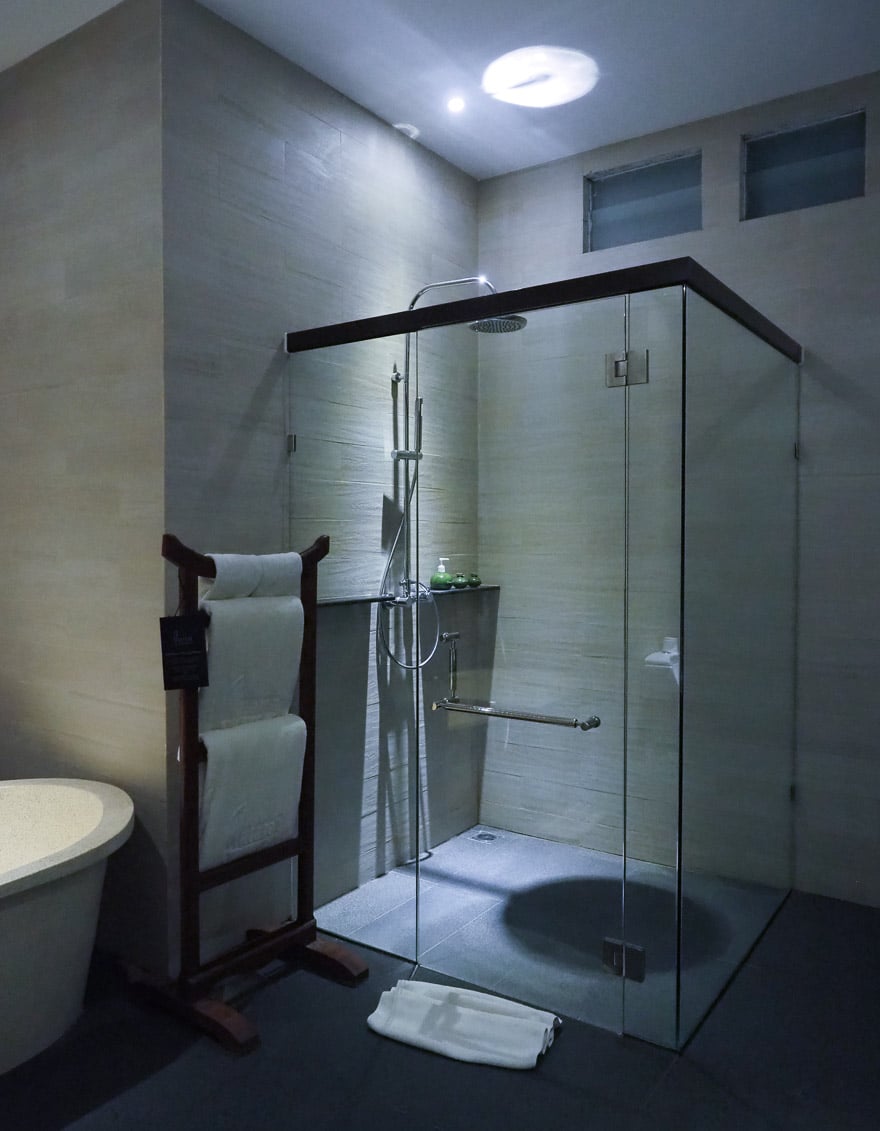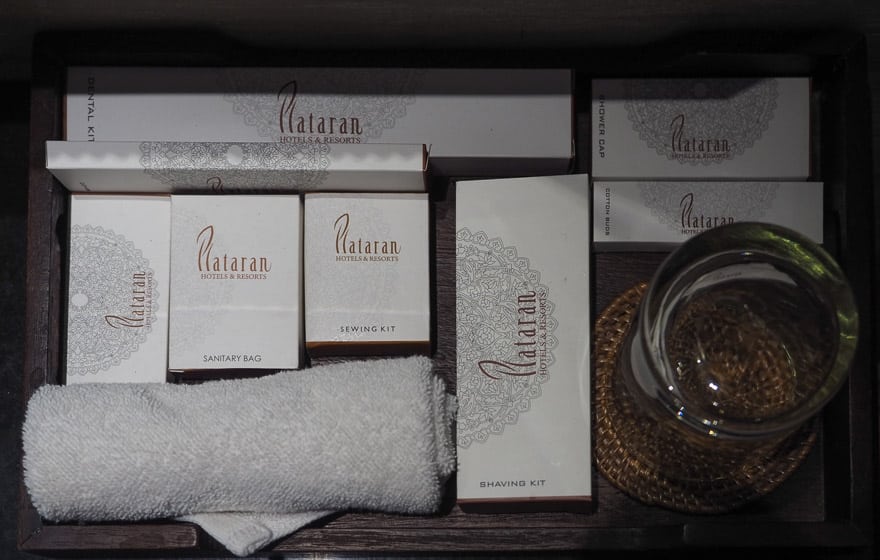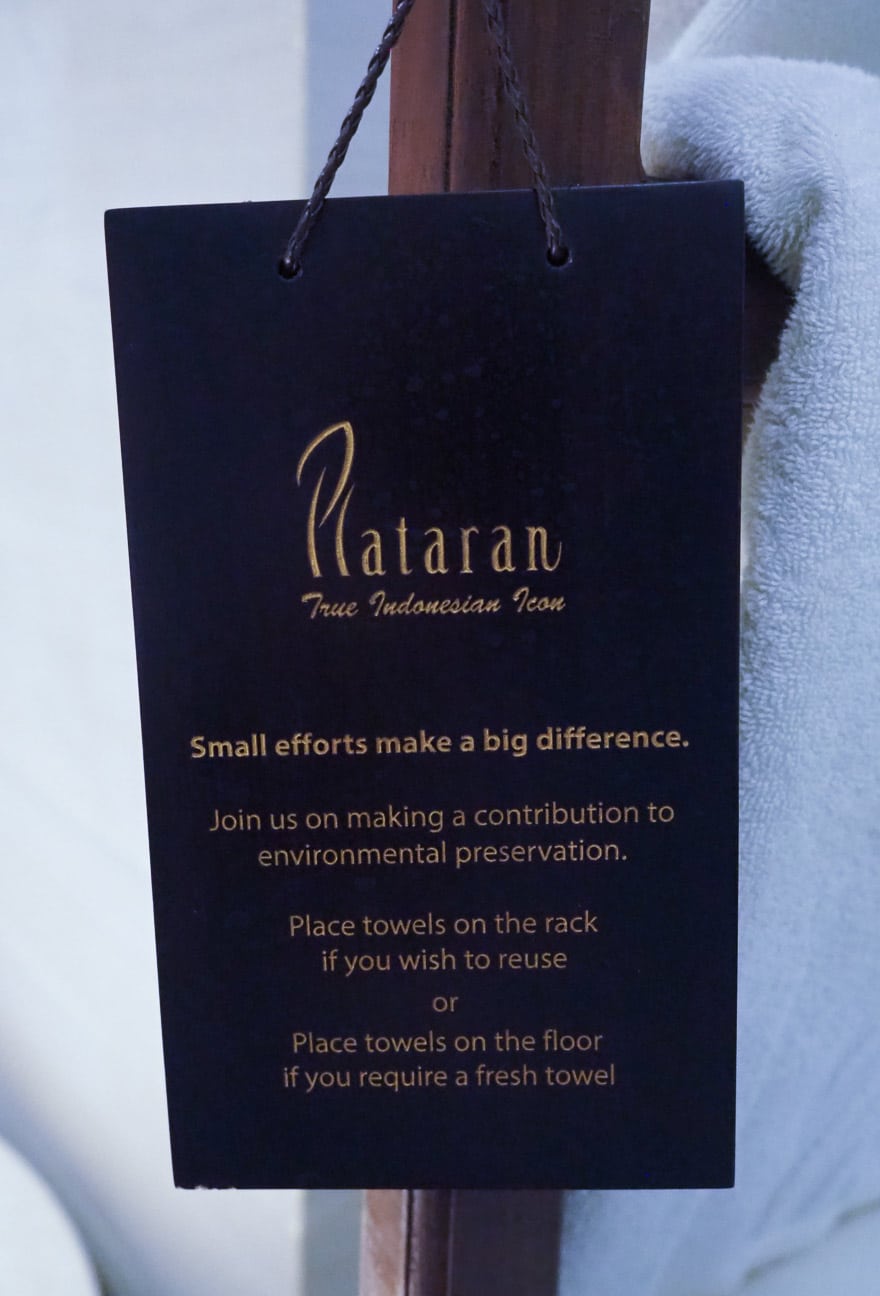 For the price there's no question that the villa presented exceptional value for money. The mixture of antique local furniture with modern design touches worked really well and the villa felt genuinely private and secluded.
Our private pool was also spotlessly clean and maintained at a very pleasant temperature, such a great place to spend a lazy afternoon relaxing!
---
Food and Drink
---
Our rate included complimentary breakfast, which was served in the main Joglo building on the beach. Everything that we tried was great (including the coffee!) but my favourite was definitely the Soto Ayam, an traditional Indonesian rice porridge served with chicken stock and various different condiments.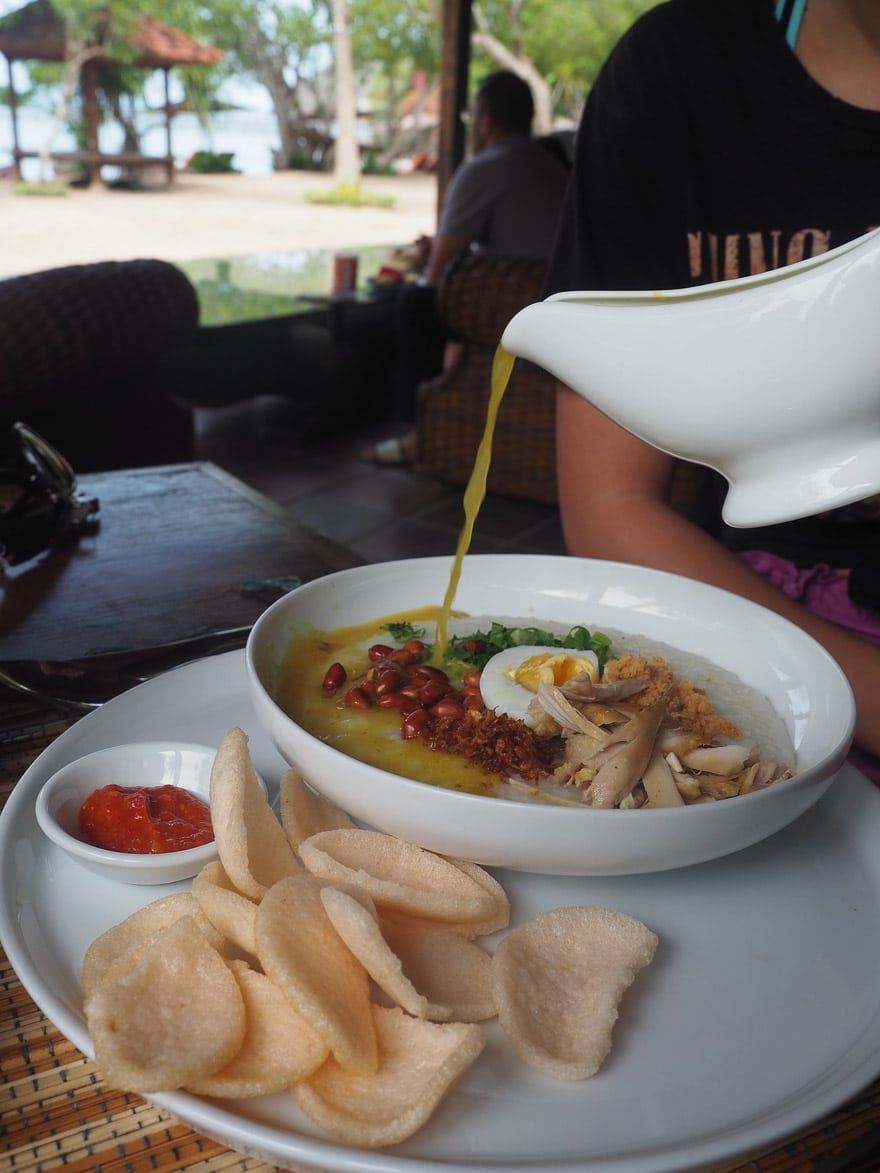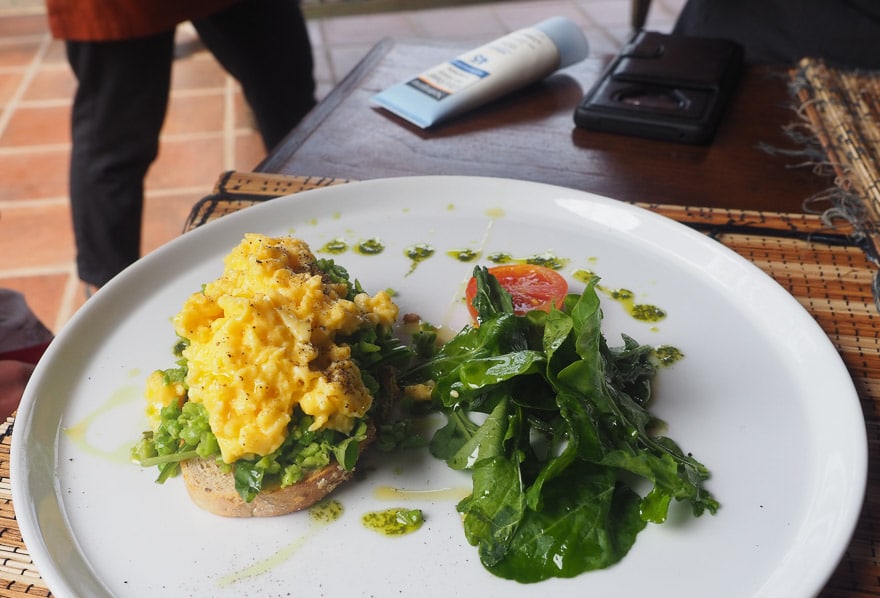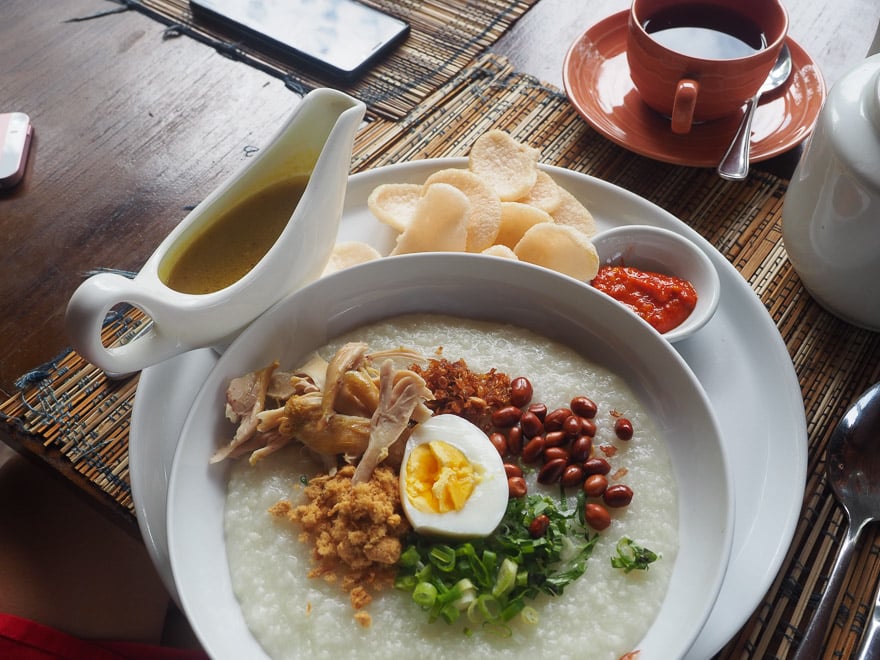 All room rates also include a complimentary afternoon tea. I'm not usually particularly sweet toothed but I must admit I really love Dadar Gulung, the traditional bright green, coconut and pandan pancakes.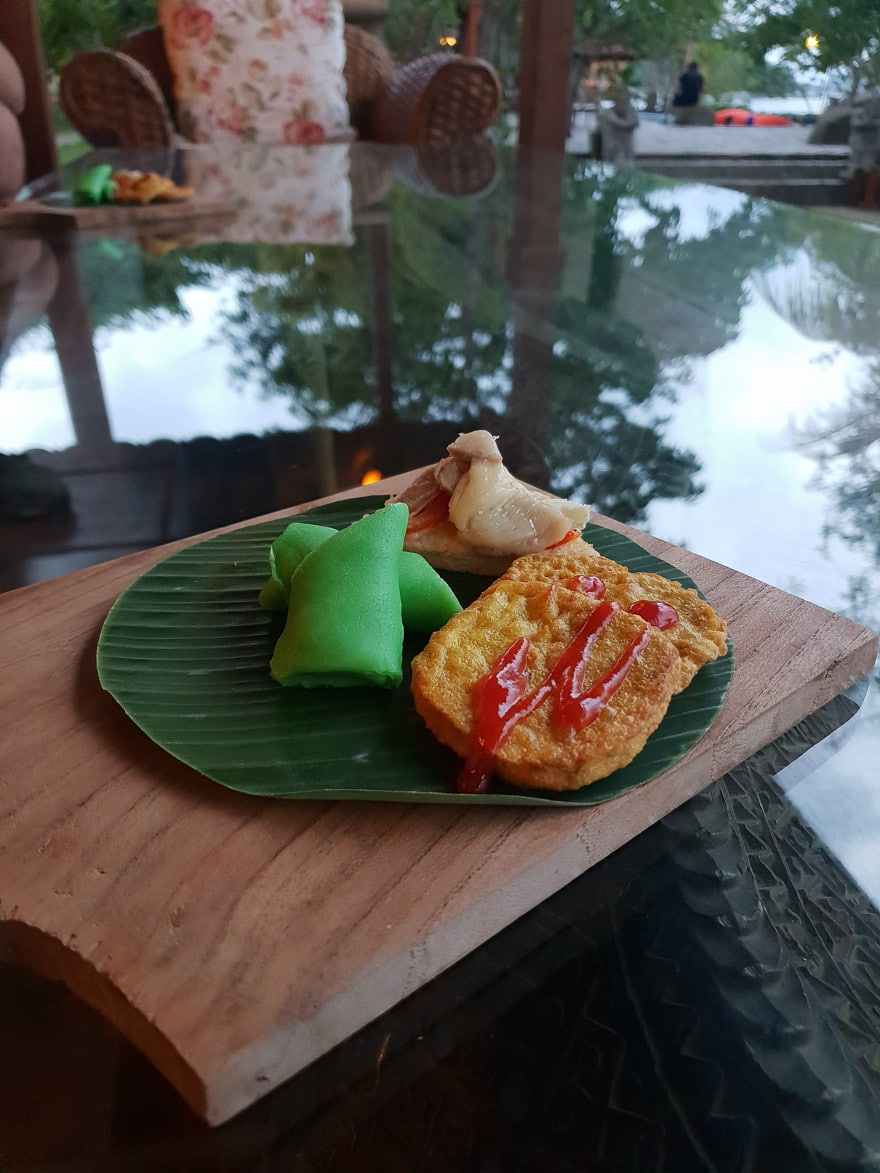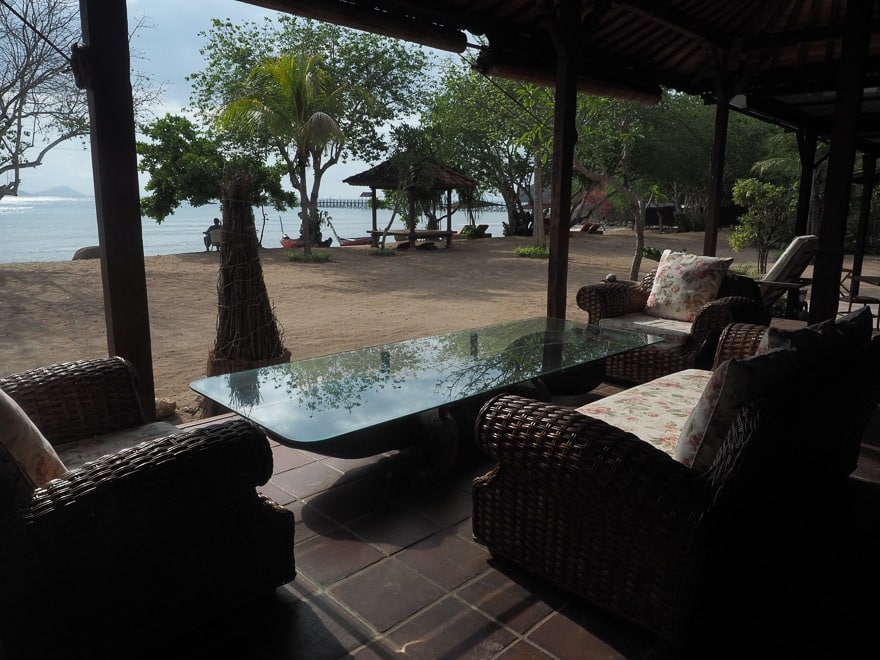 For lunch and dinner you had the option of either dining at the main restaurant or walking along the beach to Plataran's destination restaurant: Atlantis on the Rock.
People who are not staying at the resort are permitted to visit this restaurant, which gives it more of a lively atmosphere. The service however wasn't as personalised, since the number of staff was much larger and seemed to be different each time we visited.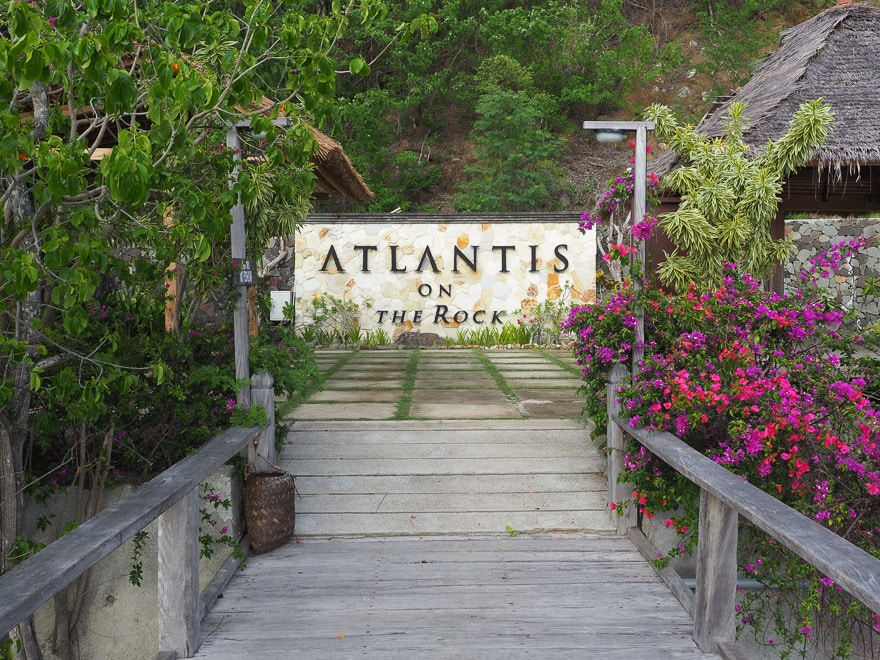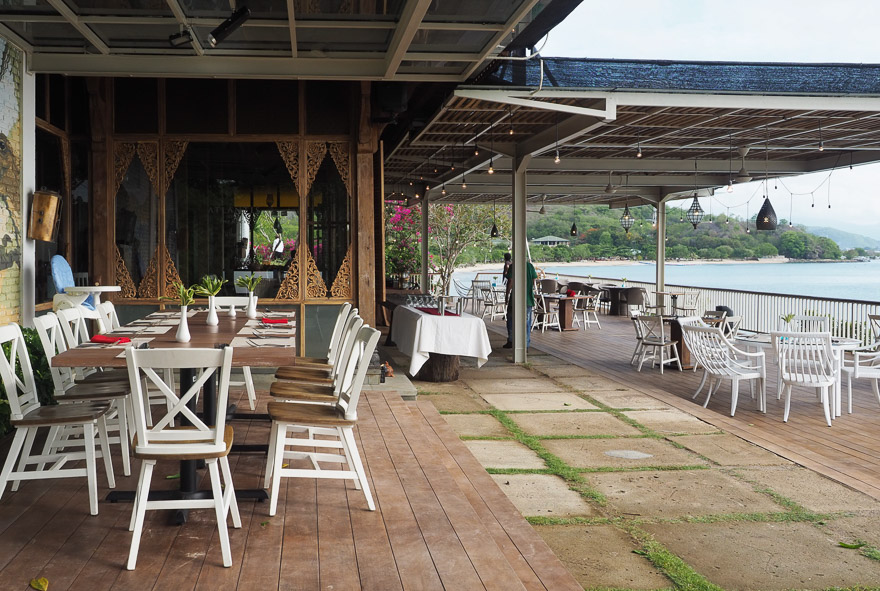 The food was great though, as were the spicy margaritas! During the day the offering was a la carte with some evenings featuring themed buffets.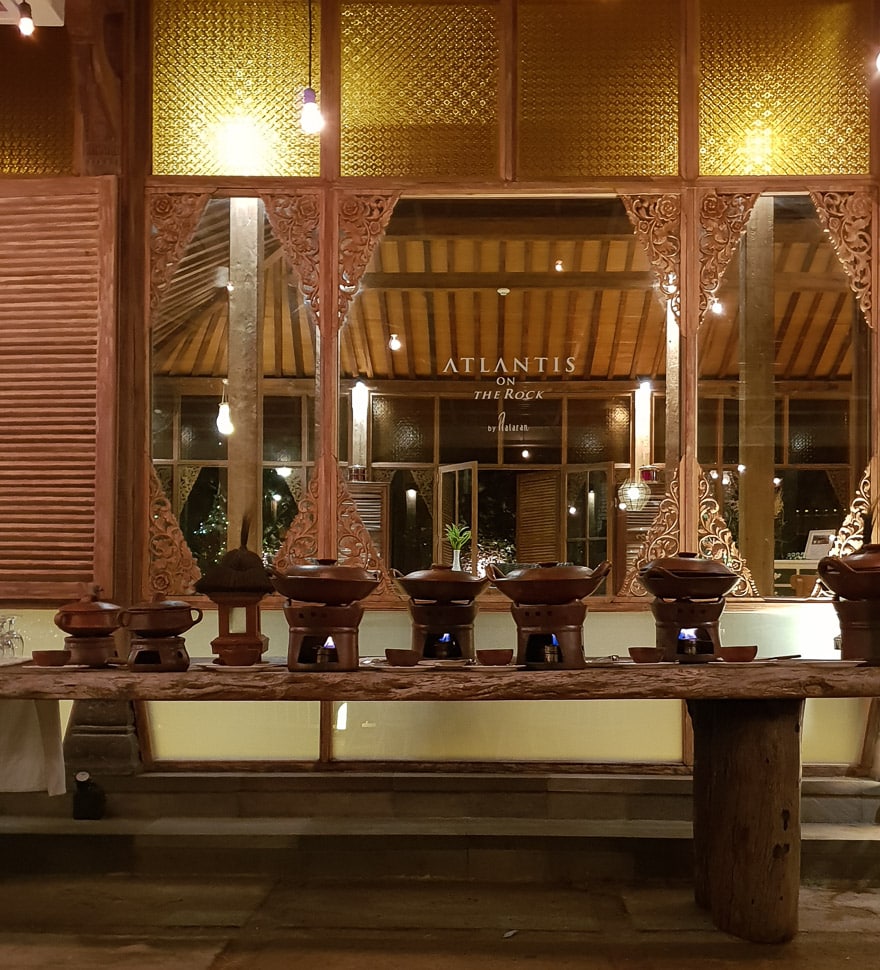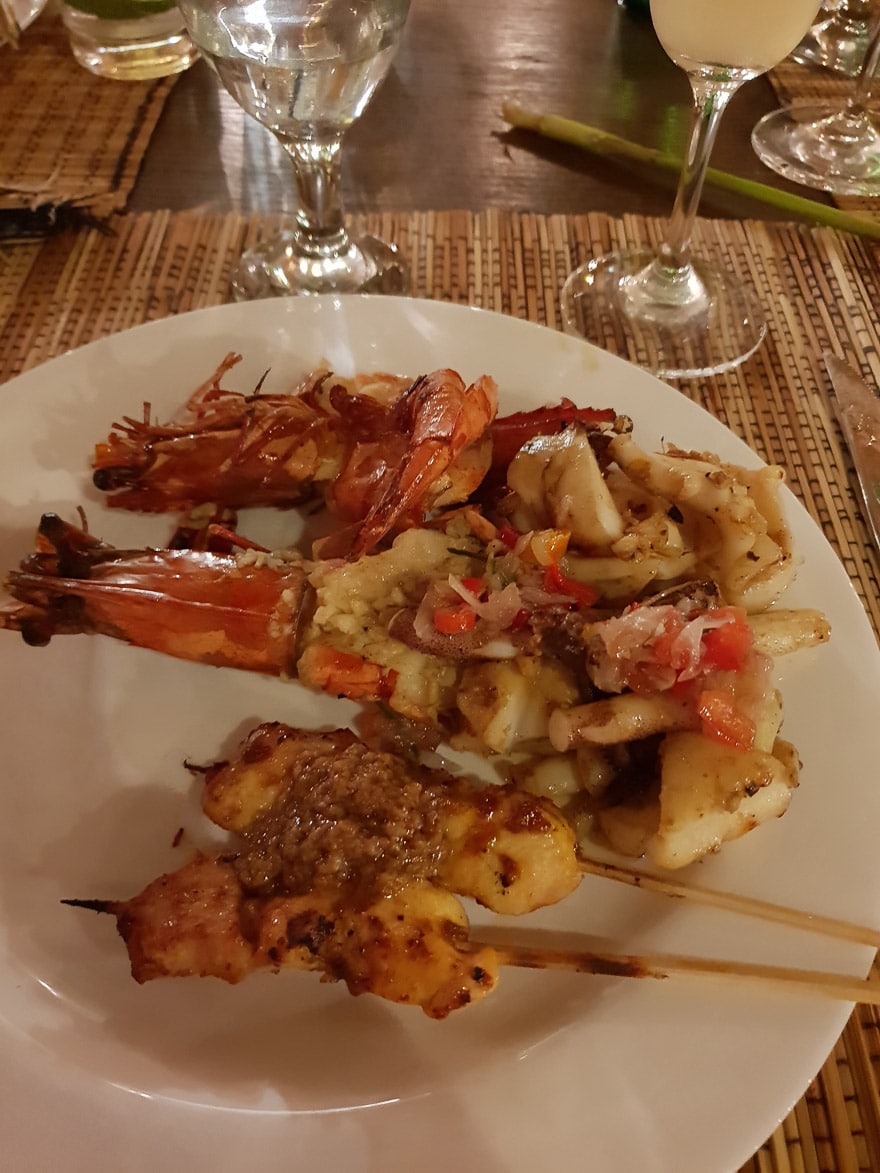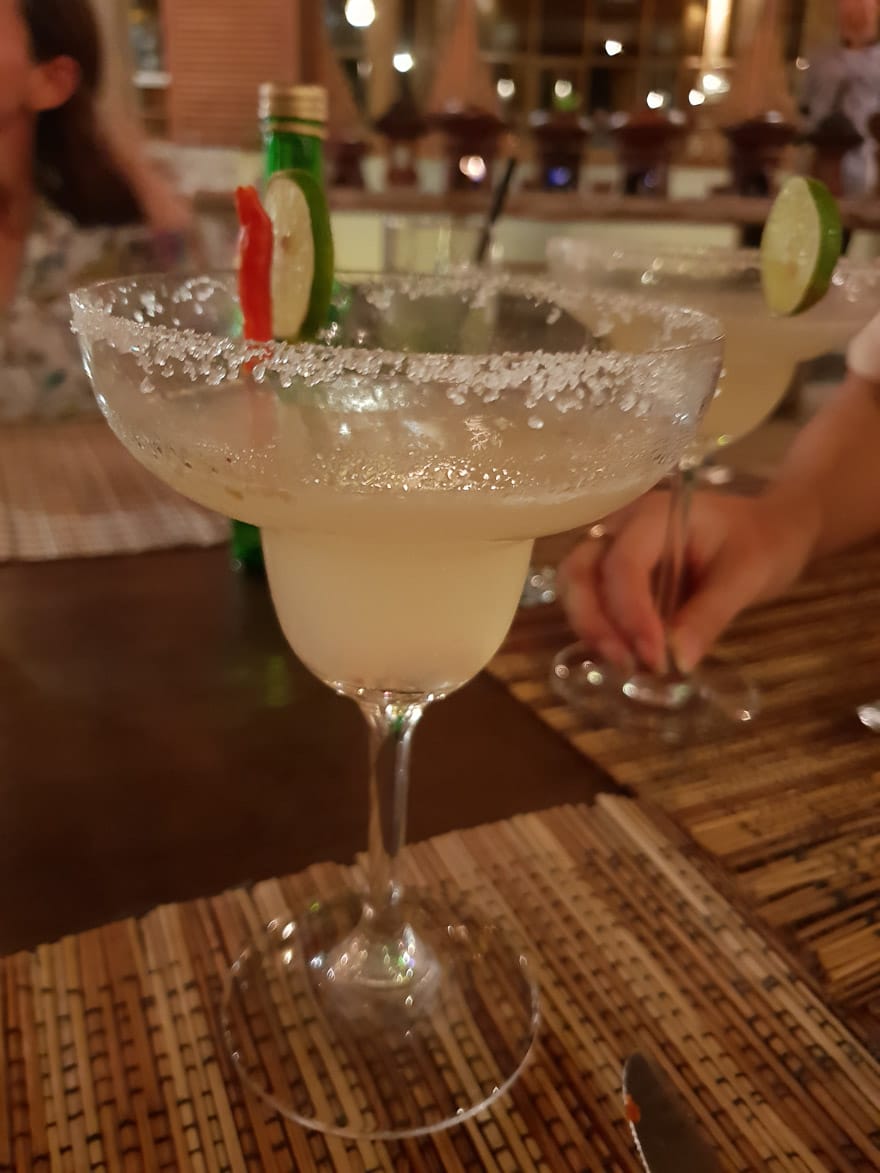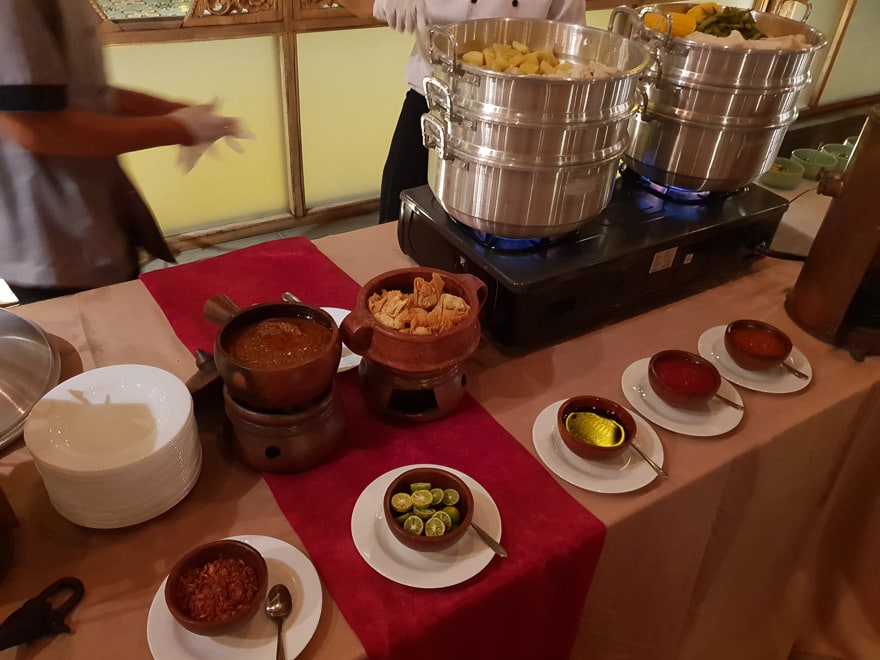 ---
Leisure Facilities
---
Plataran provides complimentary snorkelling equipment for all guests and thankfully the very long pier by Atlantis allows you to jump straight into a coral reef.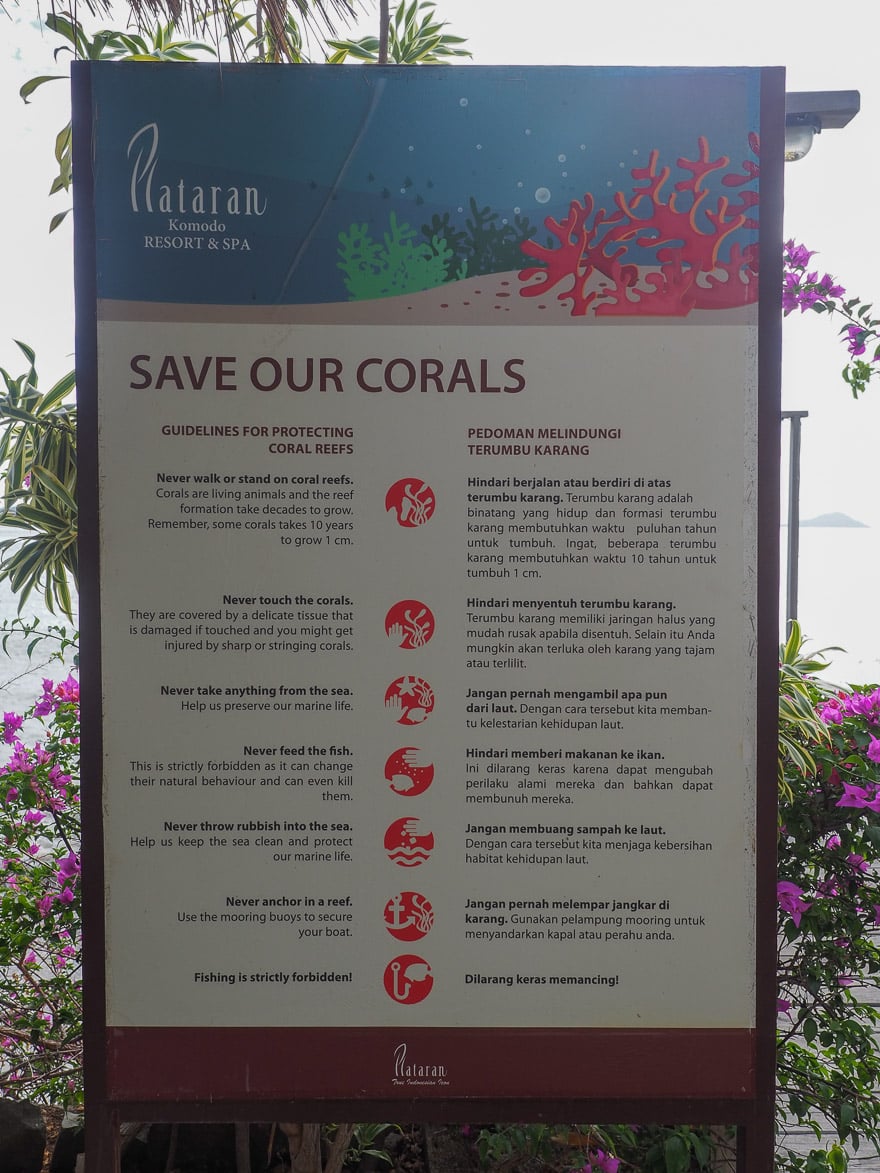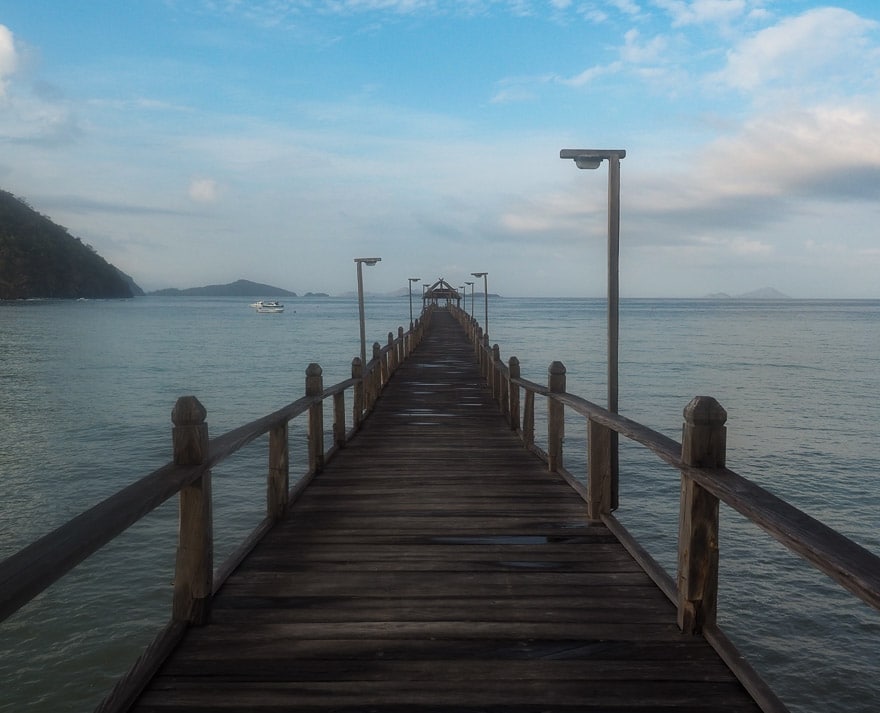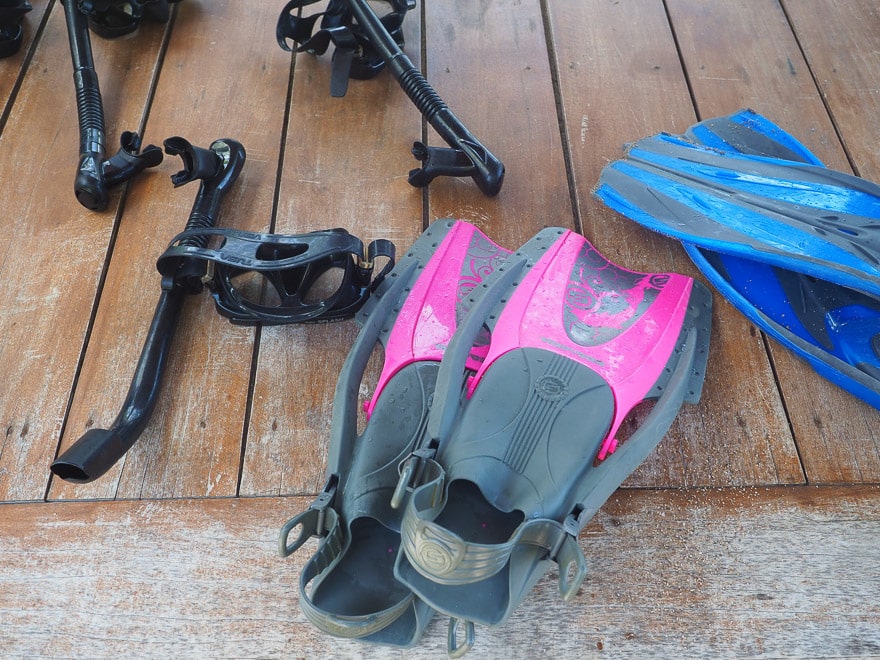 When we visited, the resort didn't have a gym but they've since added a glass walled pavillion on the beach, featuring two cardio machines. The image below is taken from the hotel's website.
The hotel also featured a large pool just along the beach from the gym pavilion. The pool is where we found the attendants to help with complimentary kayaks, snorkels and paddleboards.
For those visiting with young families, there is an extensive kids club – with plenty of indoor and outdoor play space.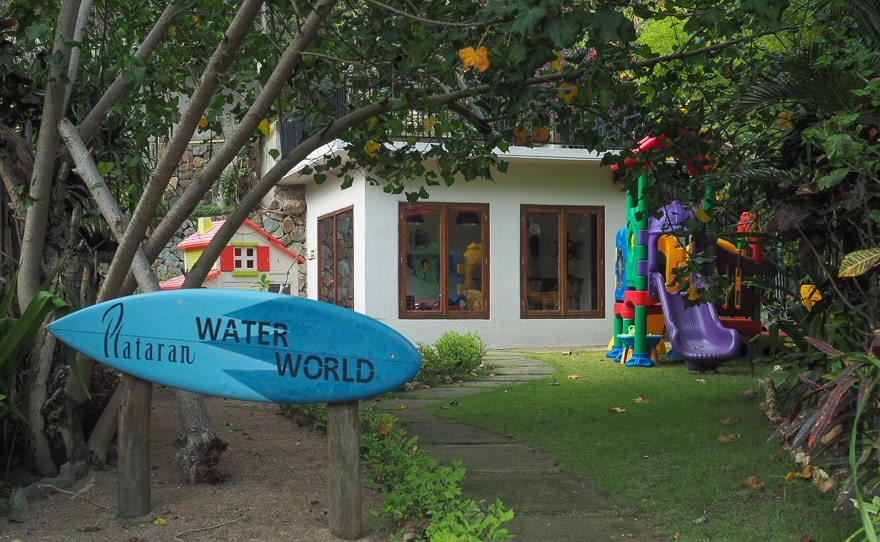 ---
Activities
---
For us the main allure of visiting Komodo was a chance to see the world famous dragons for which the national park is named. Plataran were able to arrange an excursion via a third party contractor who very conveniently collected us from the pier at Atlantis on the Rock. The price for the trip was $80 per person excluding park entry.
Our private boat was simple but very clean, fast and comfortable. Soft drinks and fruit were provided by the boat operator.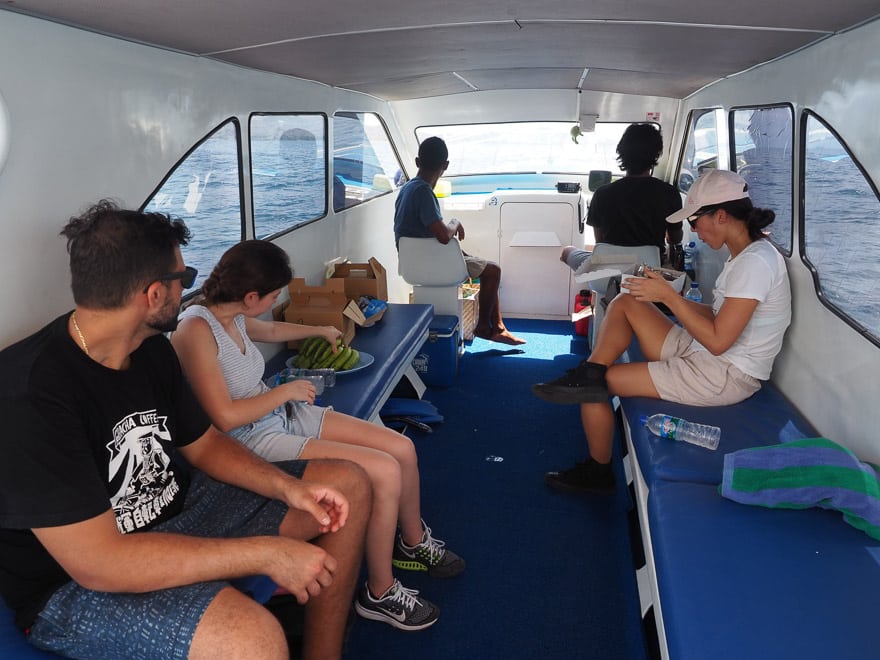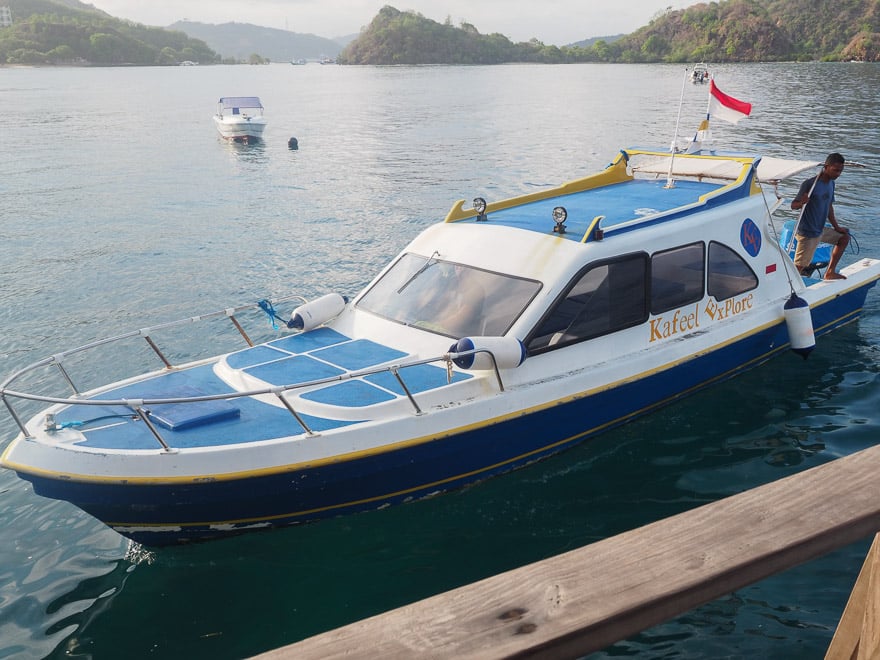 Plataran added their own touch too by providing us all with a beautiful packed lunch in custom boxes. It was very thoughtfully presented so that hot and cold were kept separate as were crunchy and wet elements. The food was delicious too.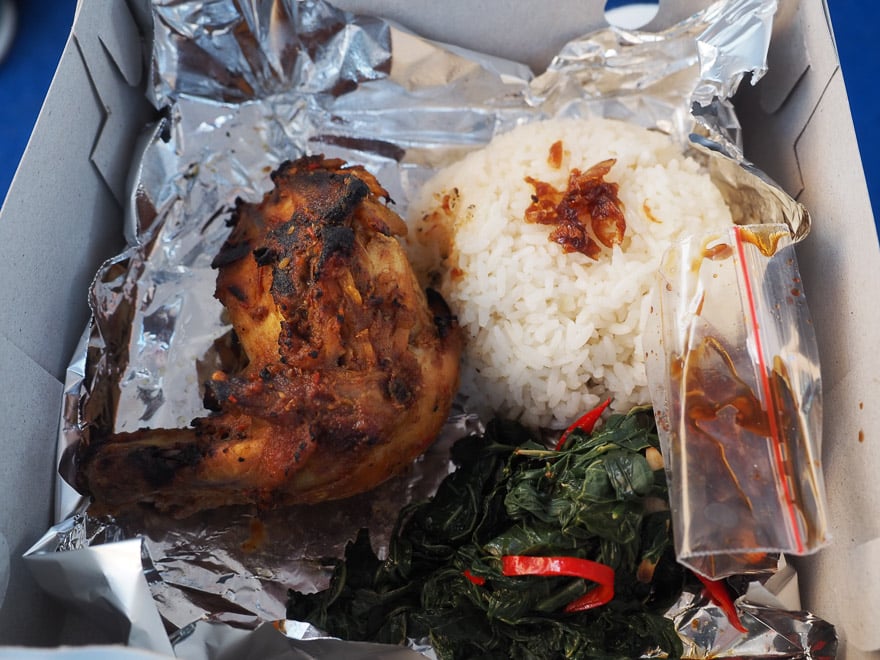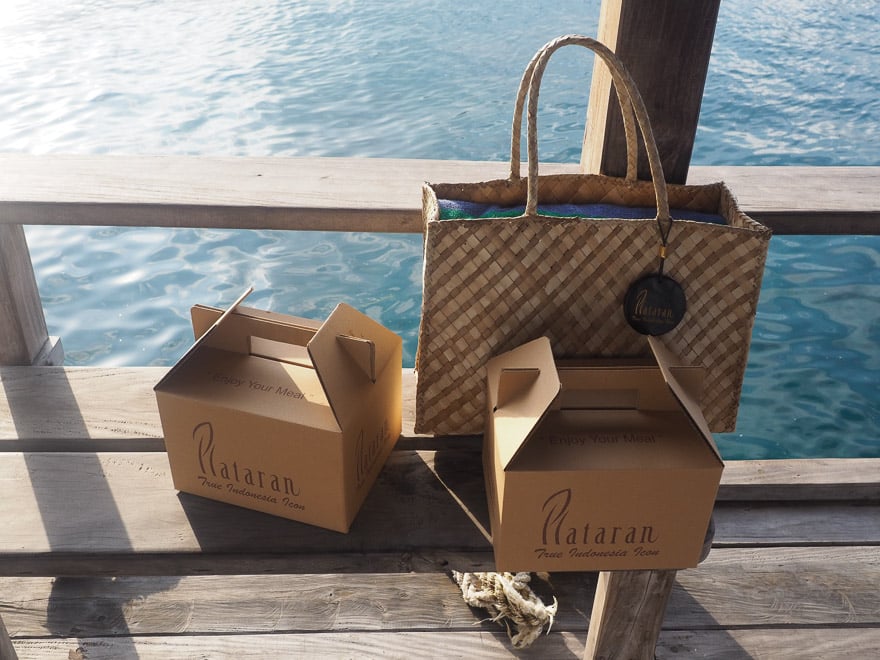 The itinerary for our day trip involved three stops:
Padar Island
Loh Liang (Komodo Island)
Pink Beach (Komodo Island)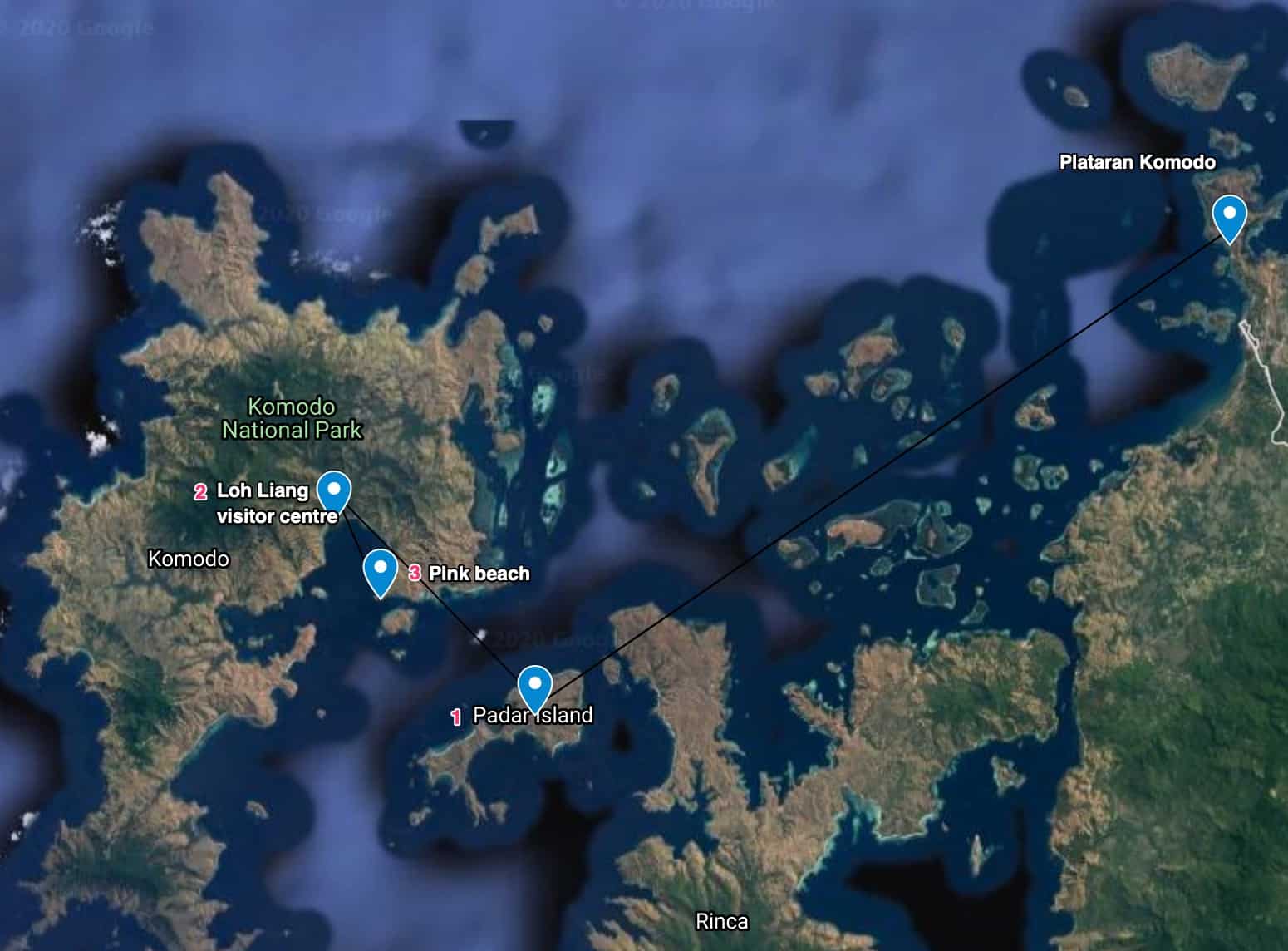 1. Padar Island
Since the trek to the top of Padar Island features almost no shade, we set off quickly – arriving there before the sun became too hot. The views were absolutely spectacular but there were a lot of people. You'll have to bide your time or be very inventive with framing if you want shots that aren't full of selfie sticks and low flying drones.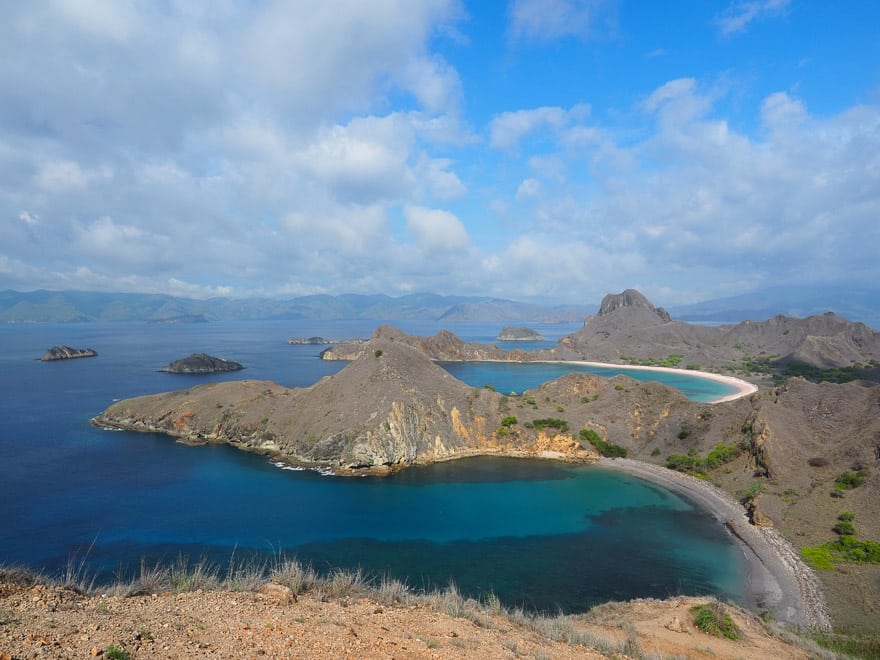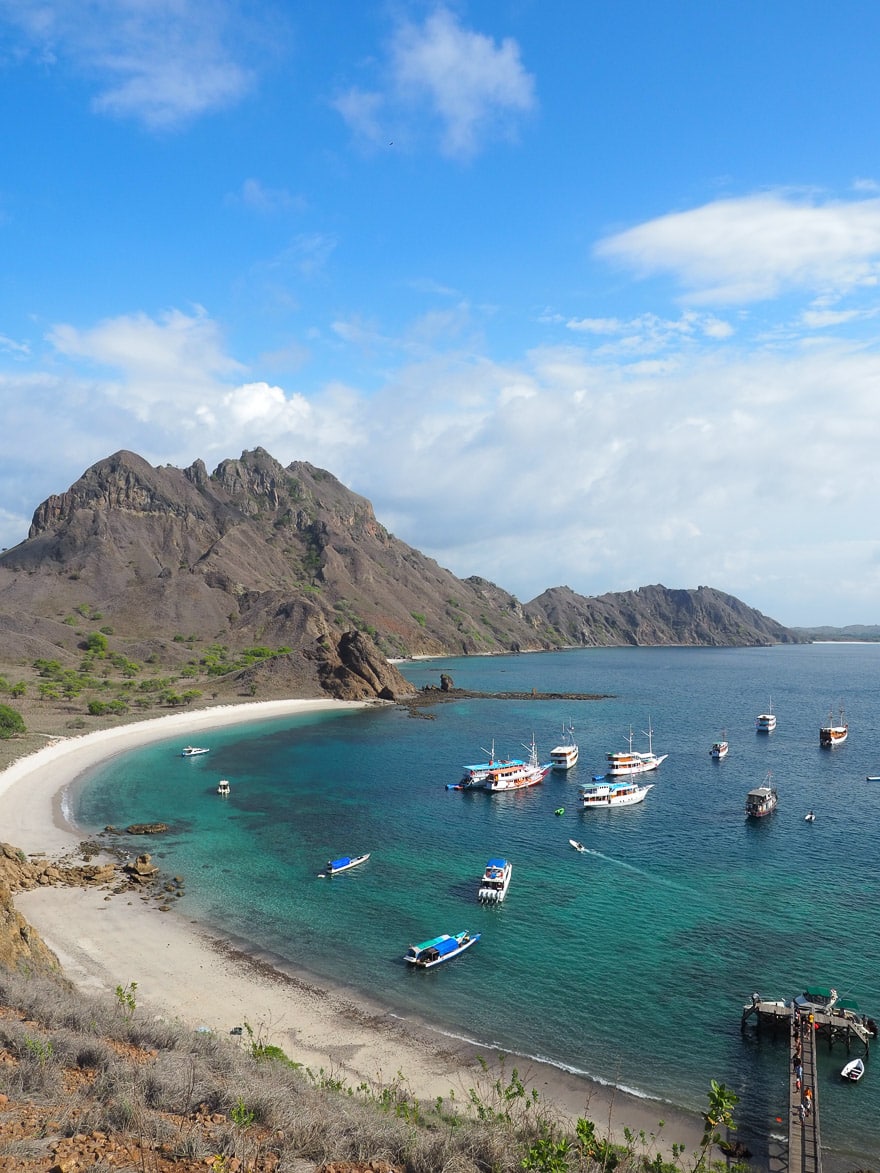 2. Loh Liang – Komodo Island
Being out on the boat was a real pleasure in and of itself. The crystal clear water and abundance of marine life were a pleasure to behold. I almost wished that the ride to Komodo was longer.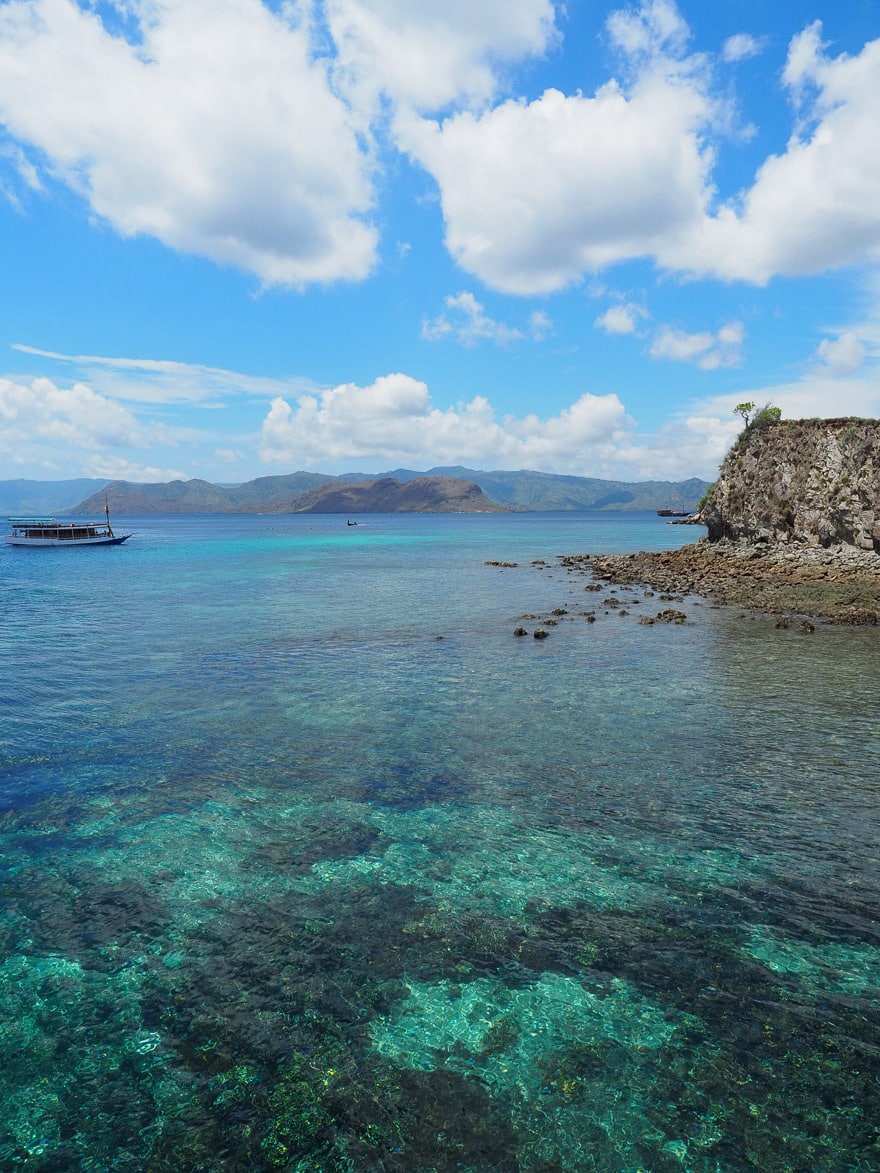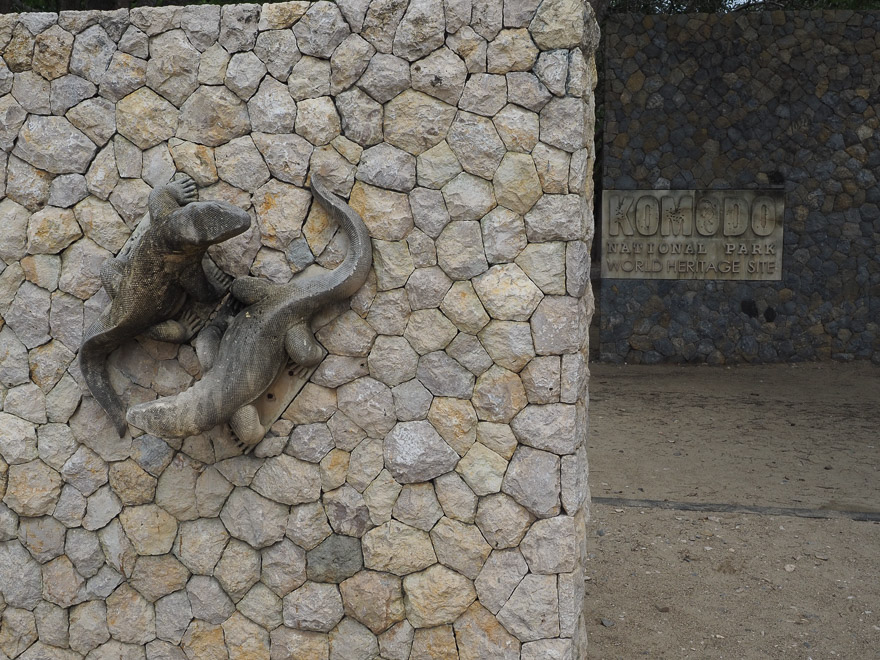 Komodo has a visitor centre and some official looking signage but for the most part you do feel like you're in the middle of nowhere. There were plenty of rangers in fatigues to be seen. Some were wandering around, others playing cards and many just napping in the shade. Upon arrival I had to walk into a dingy little office with a noisy fan and rusty window panes, to hand cash over to a man in a vest with a tin full of notes and a miscellaneous drink in a jam jar. His sausage-like fingers handed me a few small scraps of paper, our permits for the day.
The whole thing felt a bit like entering the territory of some guerilla force. Paying your dues to the local boss to gain entry to his lizard kingdom…
Having said all that, our guide was very friendly and knowledgeable, he really had a passion for the dragons and was full of fun facts.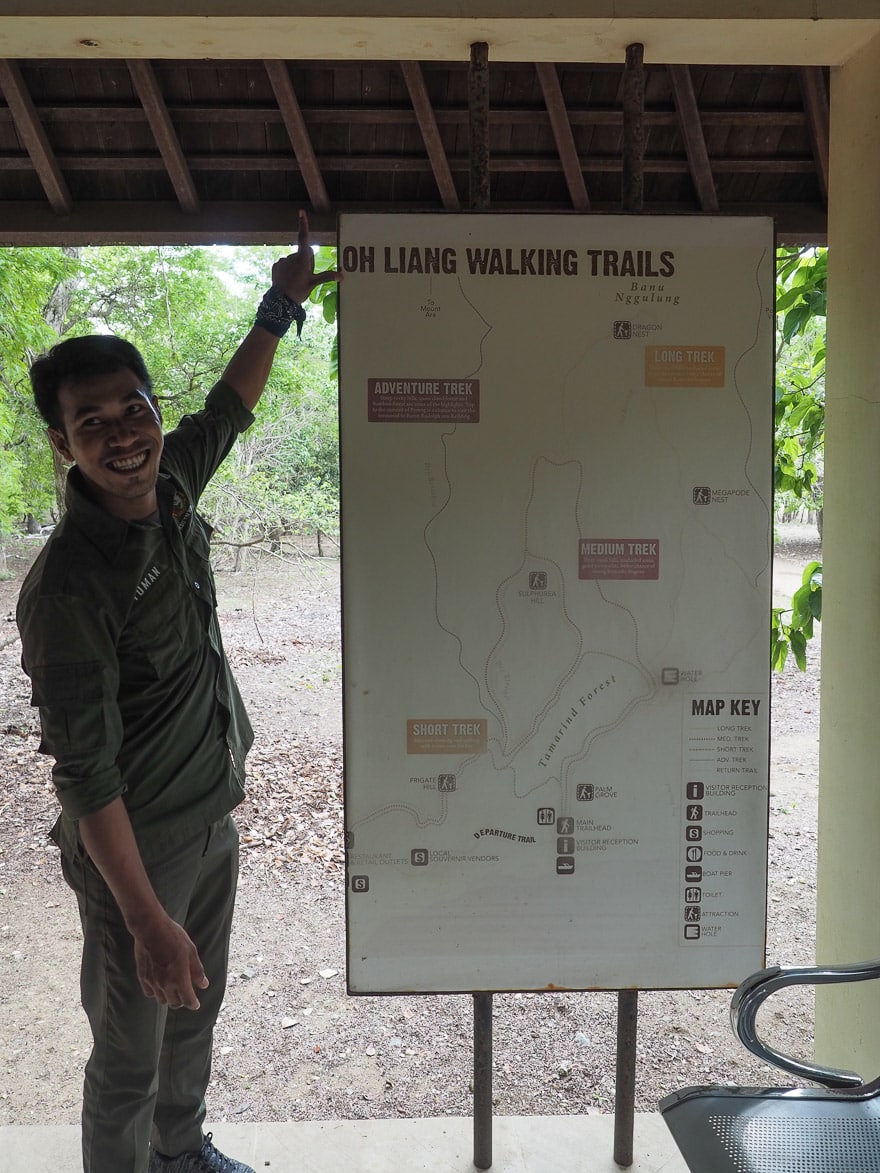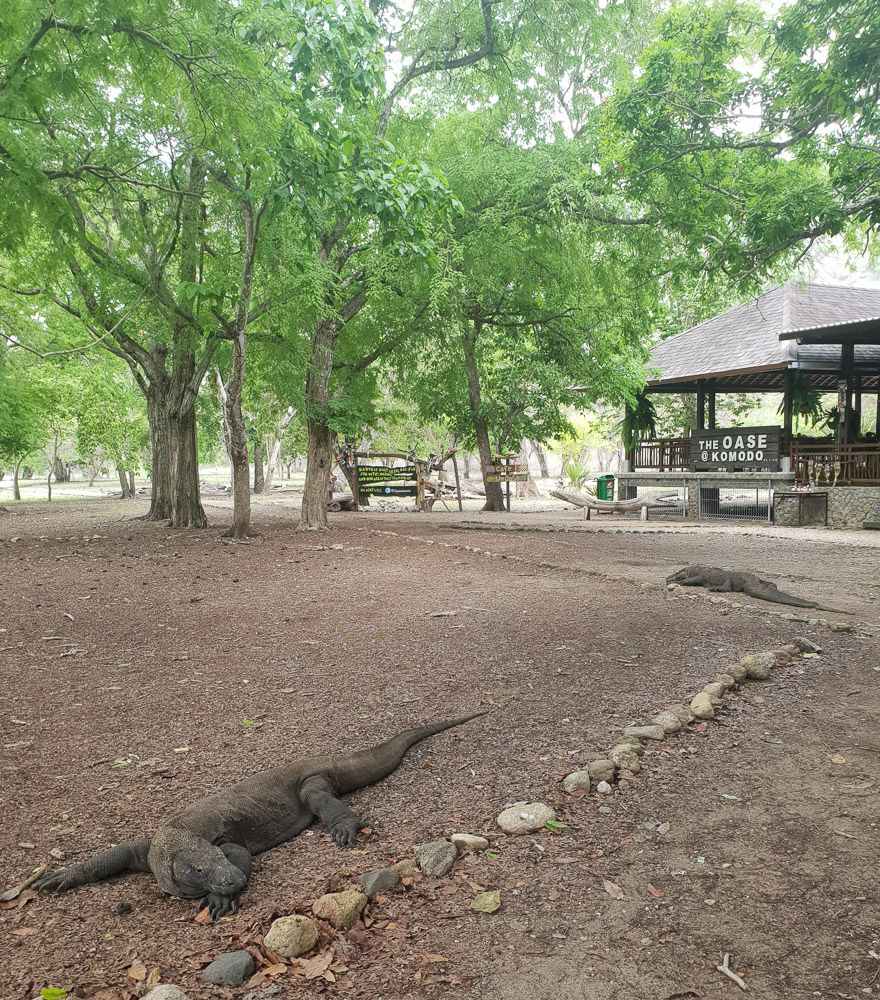 The largest dragons that we saw weighed as much as 90kg whilst the smaller juveniles were not much bigger than a monitor lizard. It isn't just Komodo dragons on Komodo island either, we also spotted a few other reptiles including the spiky necked little guy on the left below.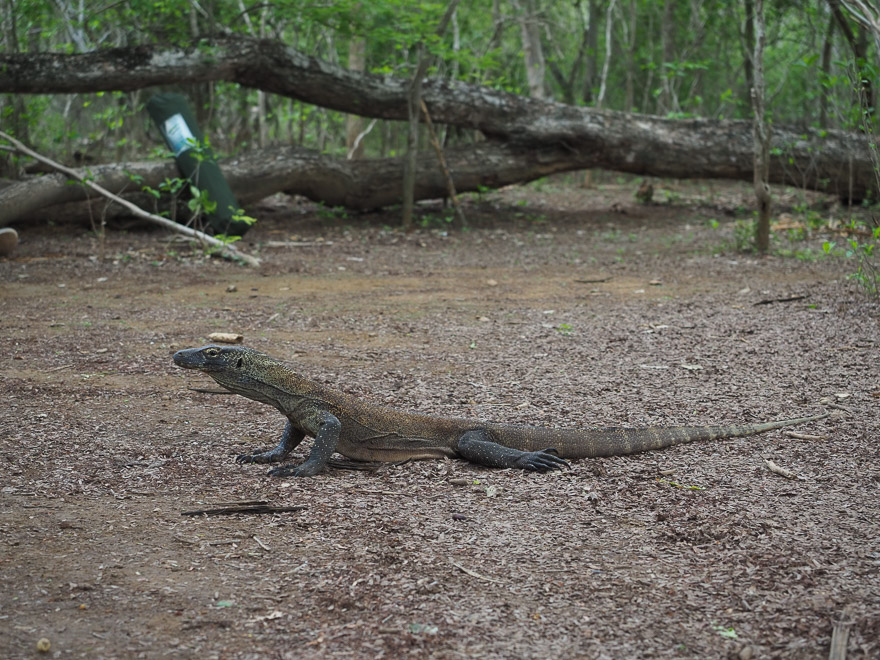 3. Pink Beach – Komodo Island
After visiting the dragons we took a very short boat ride up to the world famous Pink Beach.
In all honesty, much like the Northern Lights, Pink Beach looks a lot better on camera once the saturation has been turned up.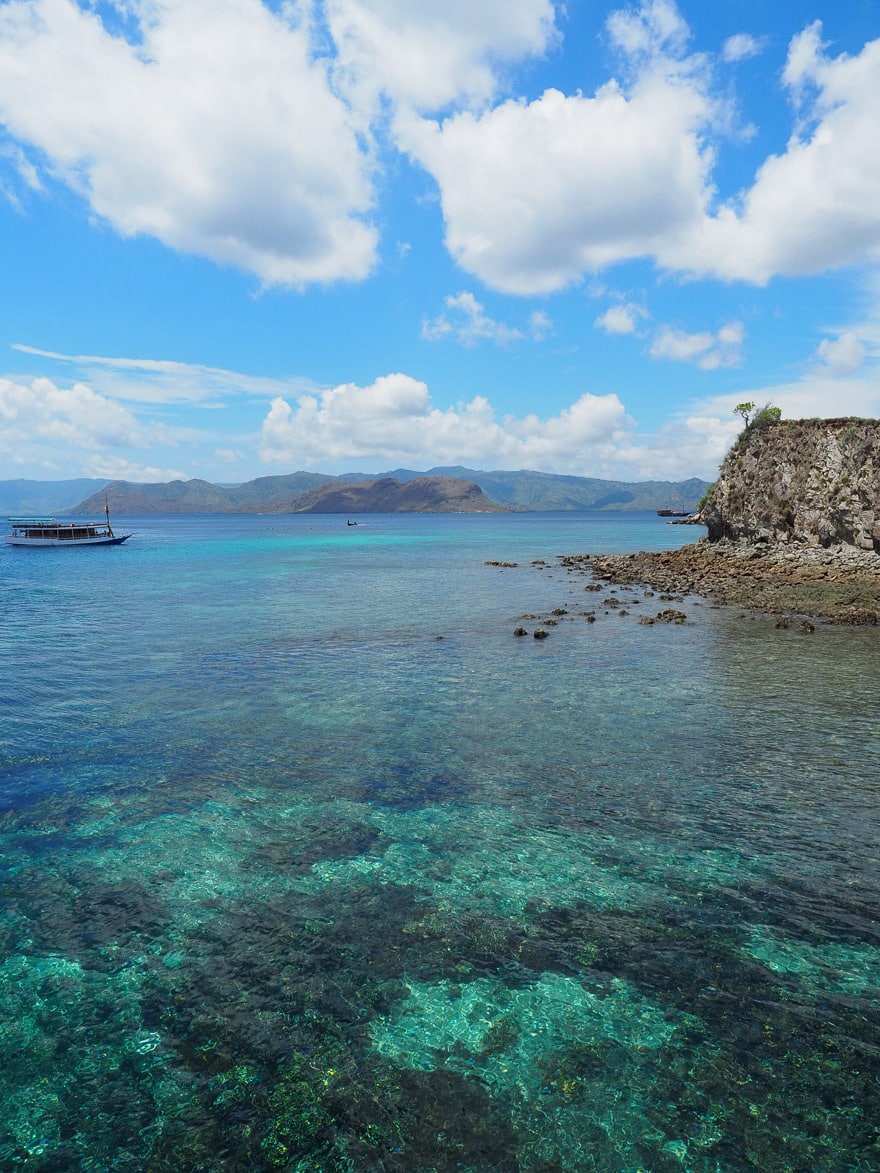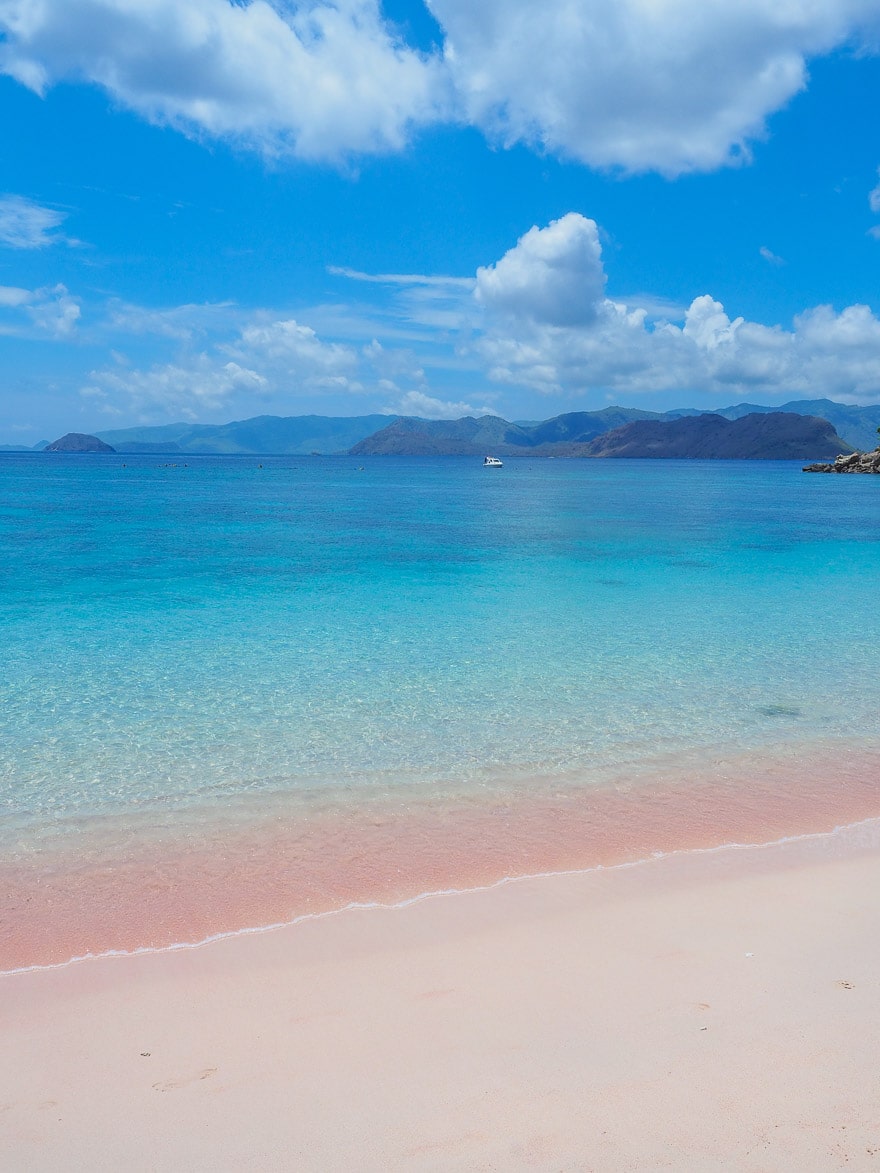 It's a really pretty beach with great snorkelling but if you're expecting it to be bright pink in real life, without a camera or polarised sunglasses… you'll be disappointed.
---
Conclusion
---
Basics Checklist
☑︎ Power sockets near the bed
☑︎ Easy to understand light switches
☑︎ Coffee machine
☑︎ Separate shower and bath
☑︎ Blackout blinds
☑︎ Stable, fast and free Wifi
☑︎ Feather pillows
☑︎ Quiet and powerful aircon
Plataran Komodo is a rare type of resort in this day and age. The locally owned Plataran hotel group prides itself on providing authentic experiences throughout Indonesia and has yet to succumb to the temptation of building larger resorts in tall towers.
Every guest has their own free standing villa or bungalow and this gives Plataran Komodo the feeling of a sleepy little beachfront community. You quickly get to know all of the staff and at night when you wander along the beach you get the feeling that you're out in the wild, with no light pollution. It is honestly rare to find a resort with modern hardware, great food and better service that can run in this way, without charging many multiples of this price.
Komodo presents a unique ecosystem for lovers of marine life and reptiles, for many travellers this is something of a bucket list destination. To my mind, if you're coming here for a once in a lifetime trip, Plataran is the place to stay. Come here quickly before the Ayana and Starbucks crowd take over…
---
Book Plataran Komodo with Hotels.com
---

---