Singapore Airlines (SQ)
Flight: SQ 946
Class: Business Class
From: Singapore (SIN)
To: Bali (DPS)
Duration: 2h40m
Aircraft: A330-300
Seat:
Frequent Flyer status during flight: None
Booking type: 50,000 Krisflyer Miles + 24.90 SGD Total

For PVG-SIN in Suites followed by SIN-DPS in Business

Flight date: December 2018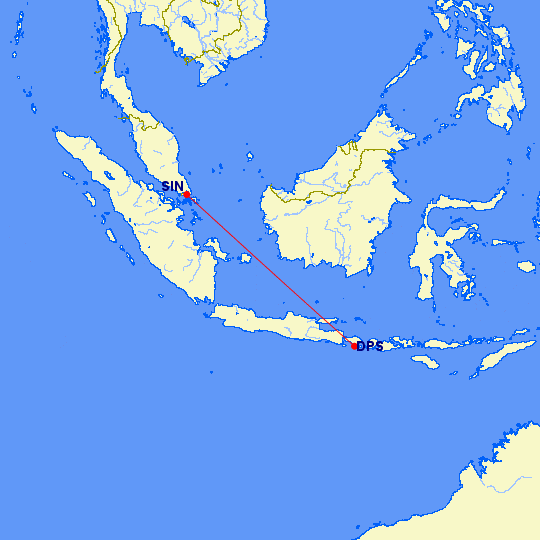 ---
Booking
---
Jump straight to The Conclusion
---
I booked this sector for free as an add on to our flight from Shanghai to Singapore in the New Suites product. You can read about that spectacular trip here:
Flight Review: Singapore NEW Suites - A380
---
Pre-Departure
---
Since we were connecting from a First Class flight the day before, we were able to make use of the First Class check-in facility located at the very beginning of Terminal 3. Here they printed boarding our Business Class boarding passes, adding special gold stickers to them.
The stickers meant that we were able to pass through the private First Class immigration channel that opens straight onto the Singapore Airlines Krisflyer lounge complex.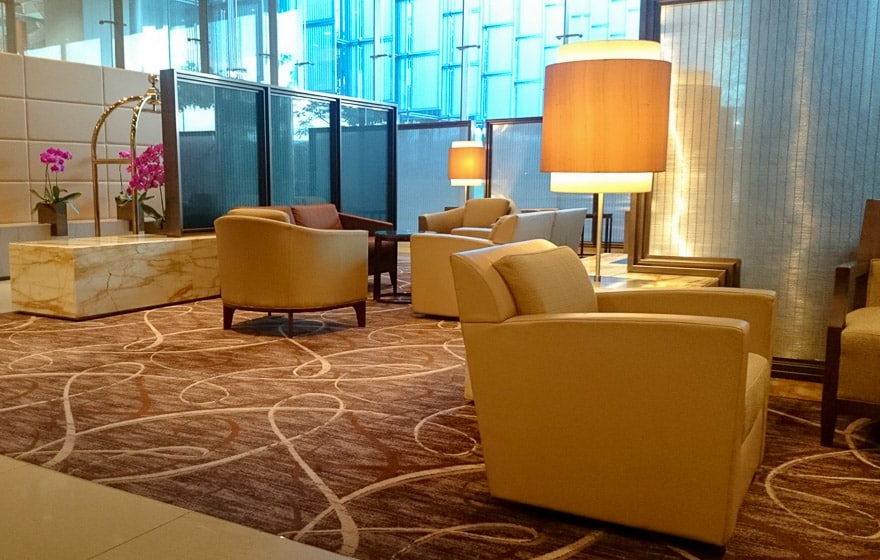 I've reviewed The Private Room a few times before which you can read about here:
On this occasion we only had an hour or so to enjoy the facilities before our flight to Bali. This was the perfect amount of time to drink a bottle of Dom Perignon and enjoy a couple of plates of ludicrously delicious satay before a lounge assistant approached to tell us that our flight was ready to board.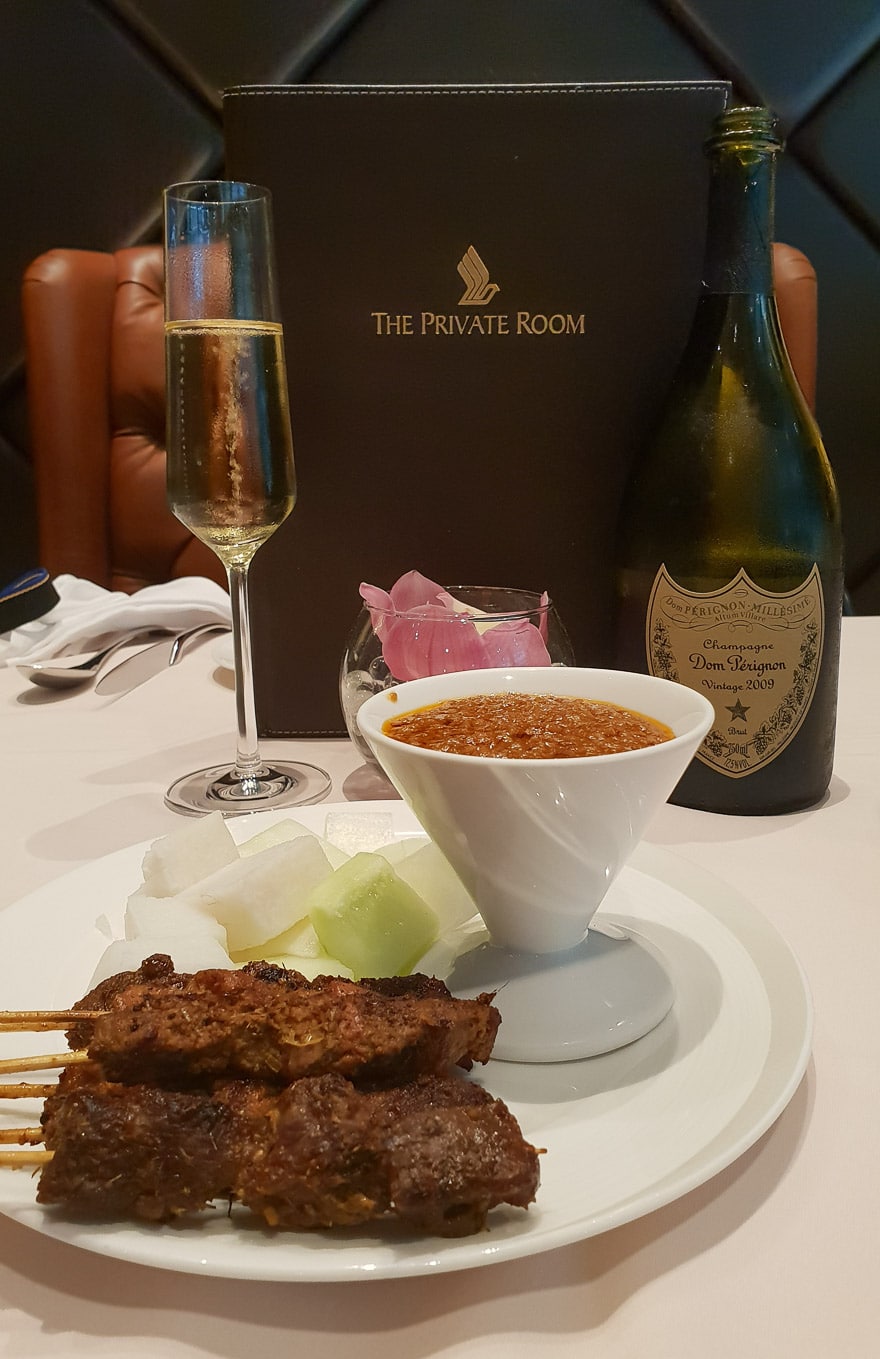 ---
The Flight
---
The A330 is gradually being replaced by the 787 on Singapore's network of short and medium-haul flights but a great number of aircraft are still equipped with this older product.
Despite this not being the most modern product, my initial impression was that the seats looked a lot better than their equivalents on EVA Air , Thai or Cathay Pacific (incidentally all airlines that I've flown short/ medium-haul to Bali before!).
When you consider that most European airlines just fly narrow body planes with regular Economy seats in Business Class, this seat is all the more impressive.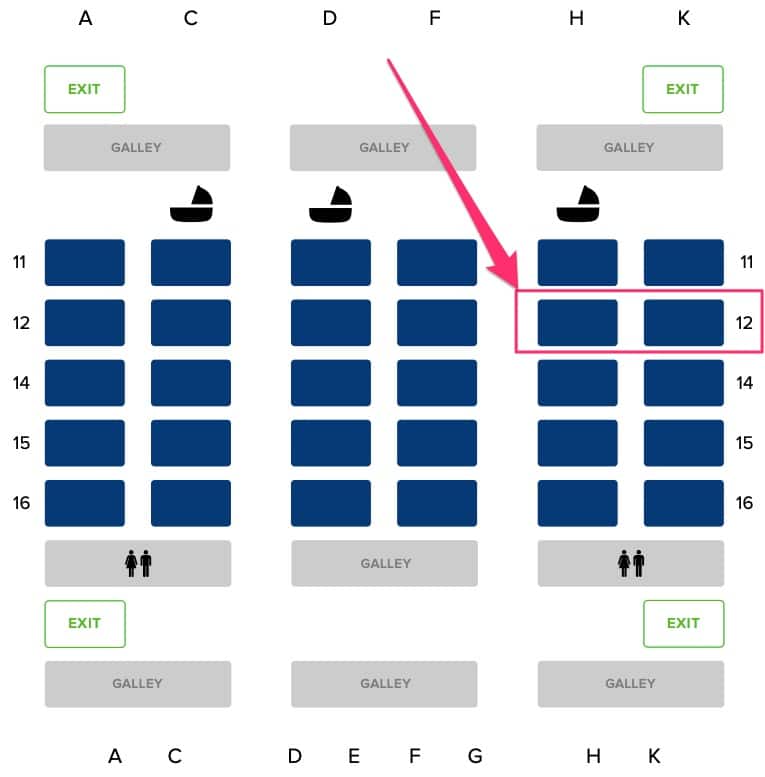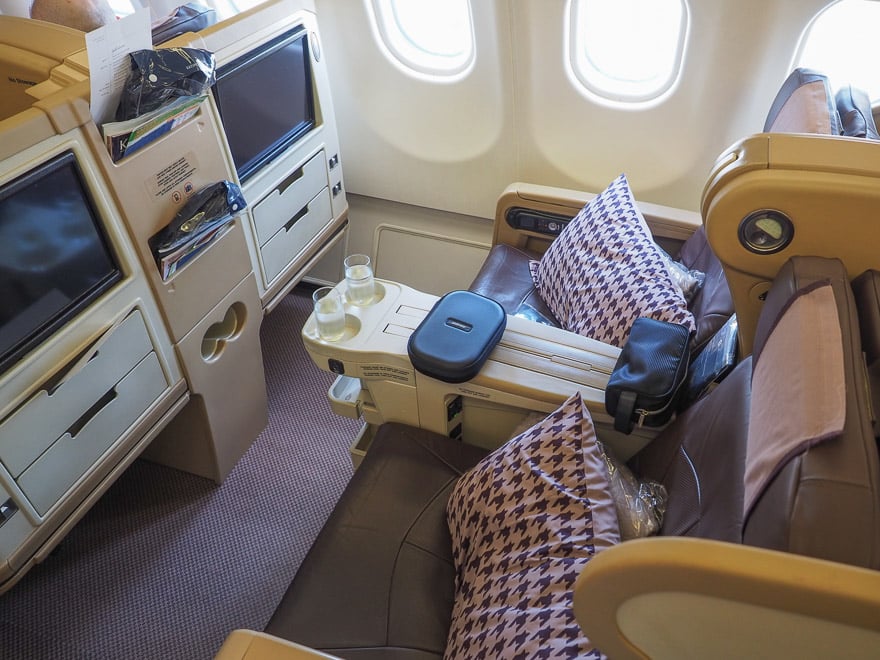 The seat had more storage than I was expecting with areas under the armrest and central table, magazine racks and even bottle holders adding to the standard drawers beneath the IFE screen. Having said that, there was no obvious place to store a laptop since the drawers under the screen were so shallow and the magazine racks so slim (not to mention full of reading material).
Despite being an older plane the in seat power had been upgraded to include a universal Empower socket and two USB ports.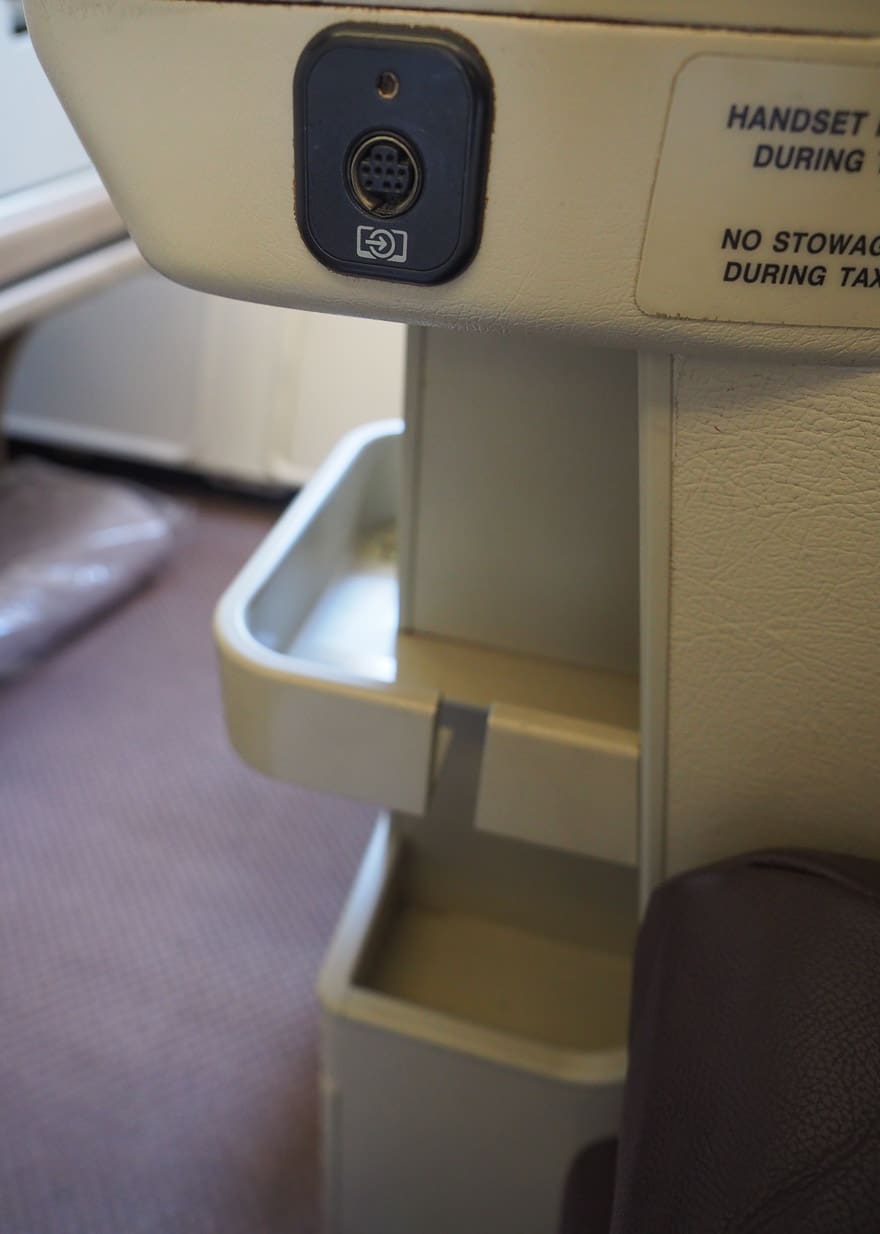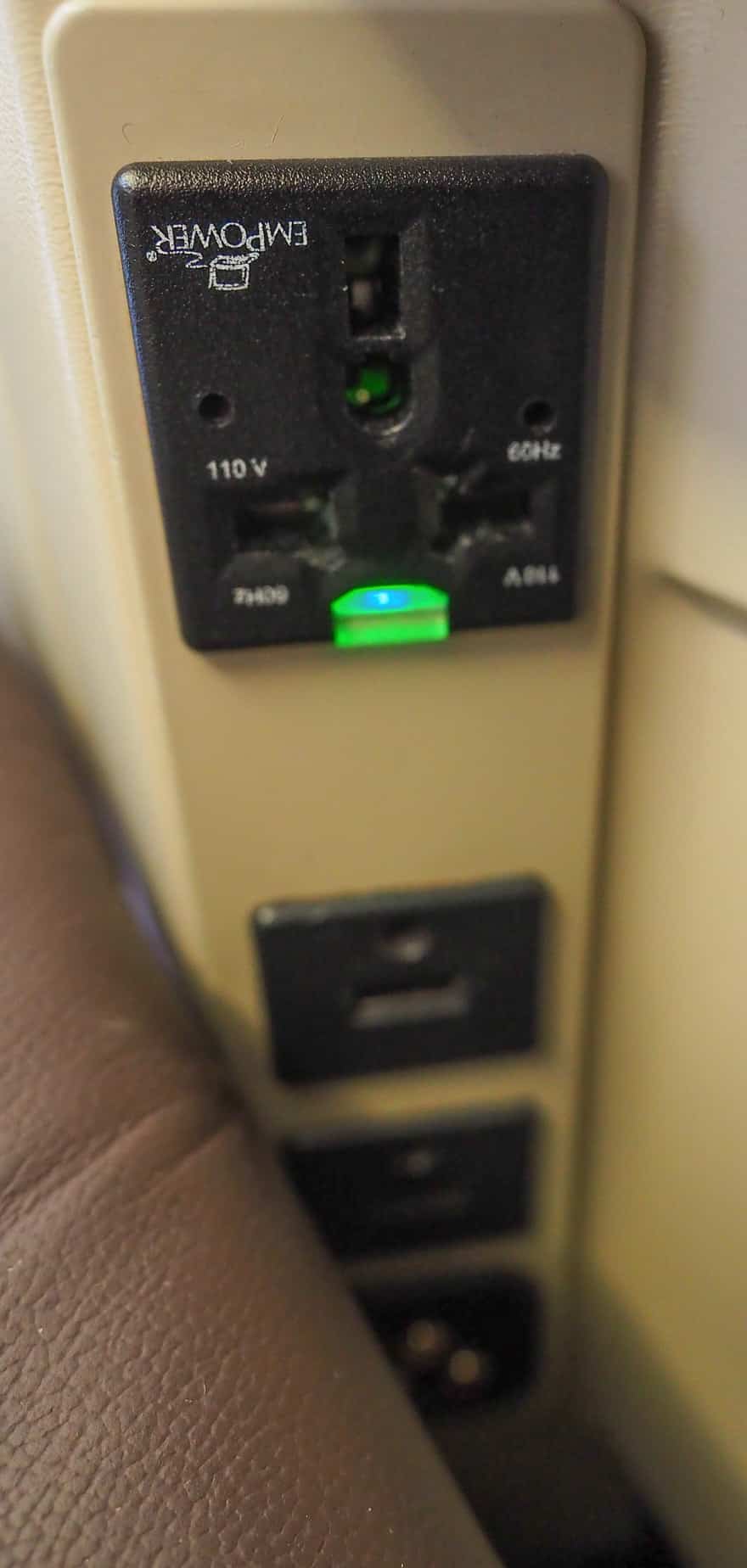 Leg room was more than adequate. Since these seats don't go all the way to 180º flat, it makes it easier to stack them together without the row behind intruding on the space of the one in front.
The IFE had also been upgraded and was surprisingly crisp and responsive. The selection of movies, TV shows and music on this sub 3 hour flight was markedly superior to what a lot of airlines provide on a 12 hour journey. The headphones were the same active noise cancelling set that I had previously encountered in long haul Business Class on the 777, again very impressive for such a short flight.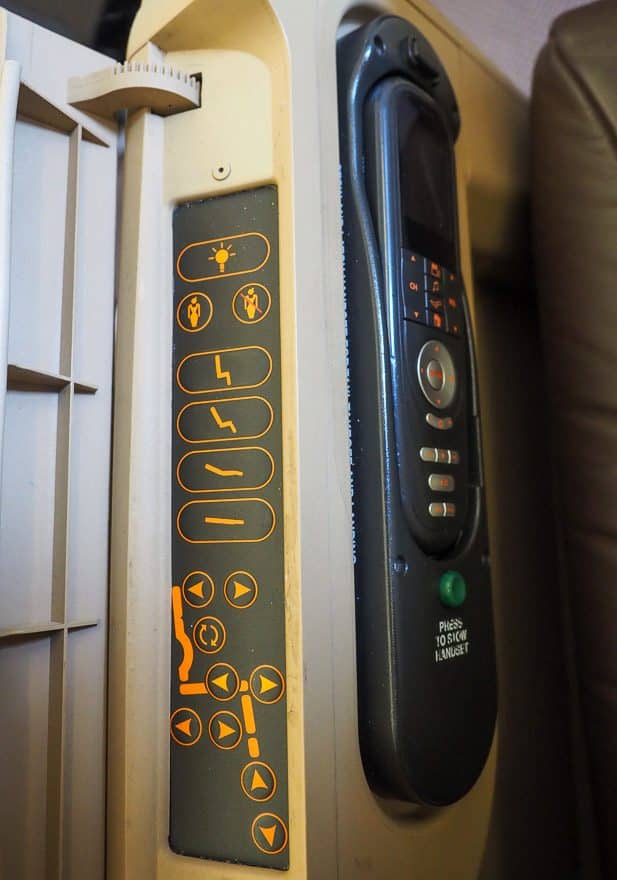 I really liked the small touches like the pop out reading light and the fact that the headphone jack was completely out of the way at head height. Whilst these seats are admittedly not the most private I also quickly retracted the central barrier and was surprised to see how effective this was in separating the two seats.
I was also pleasantly surprised to see both a full sized pillow and blanket waiting for me at the seat. When you're used to Economy masquerading as Business Class in Europe, this level of attention to detail can be a little overwhelming!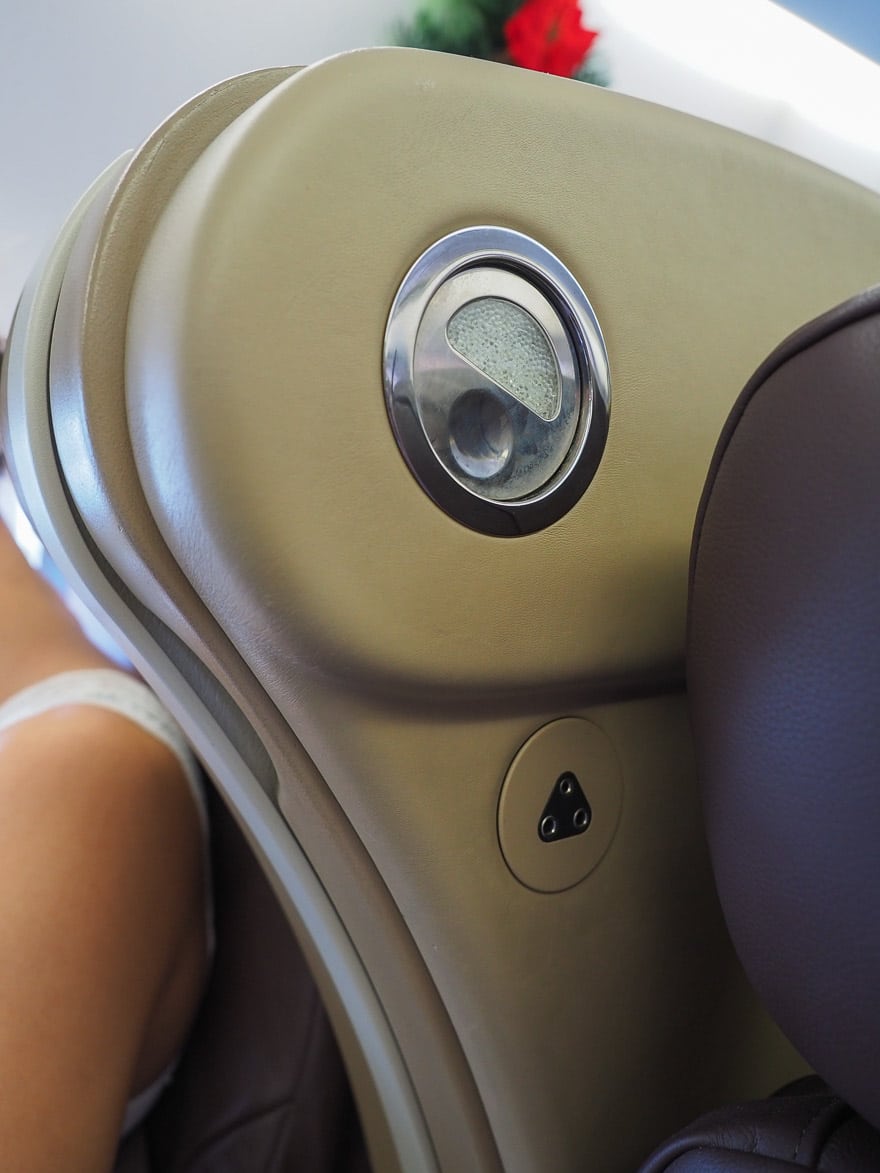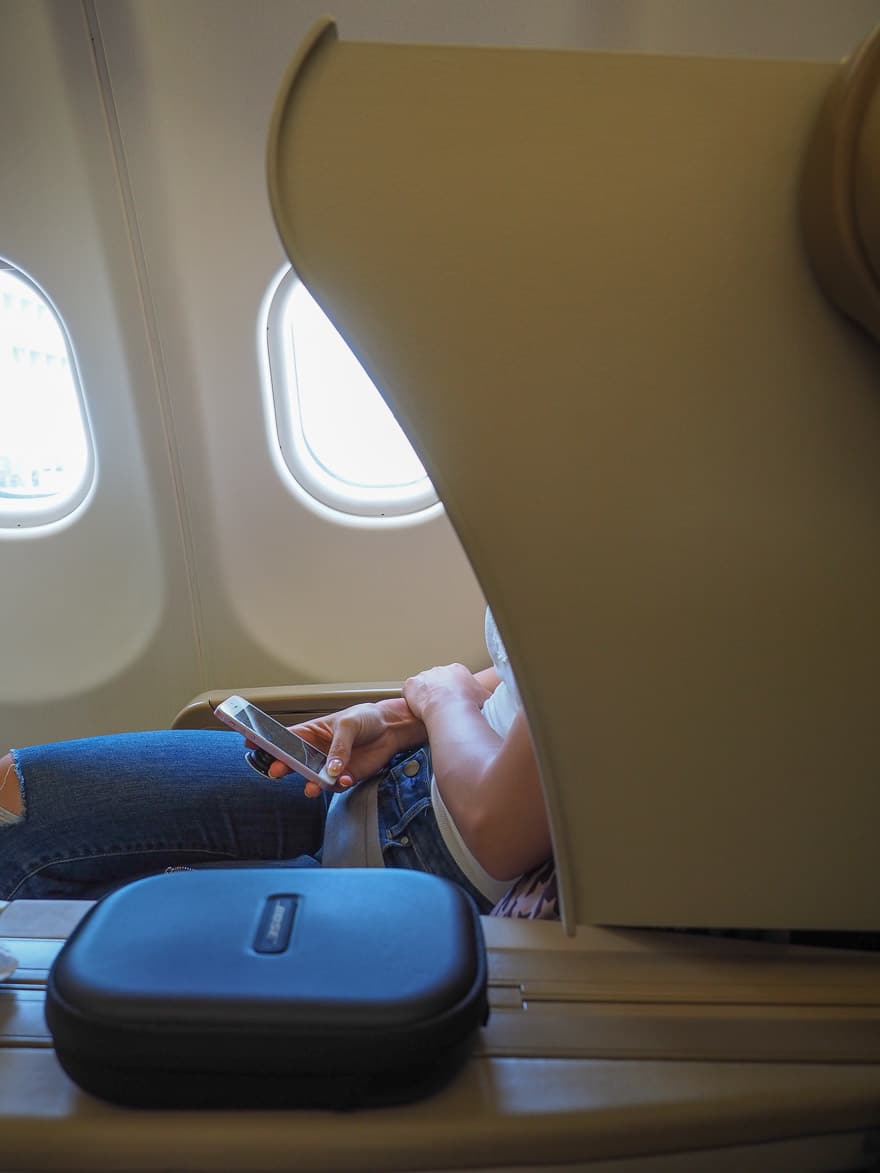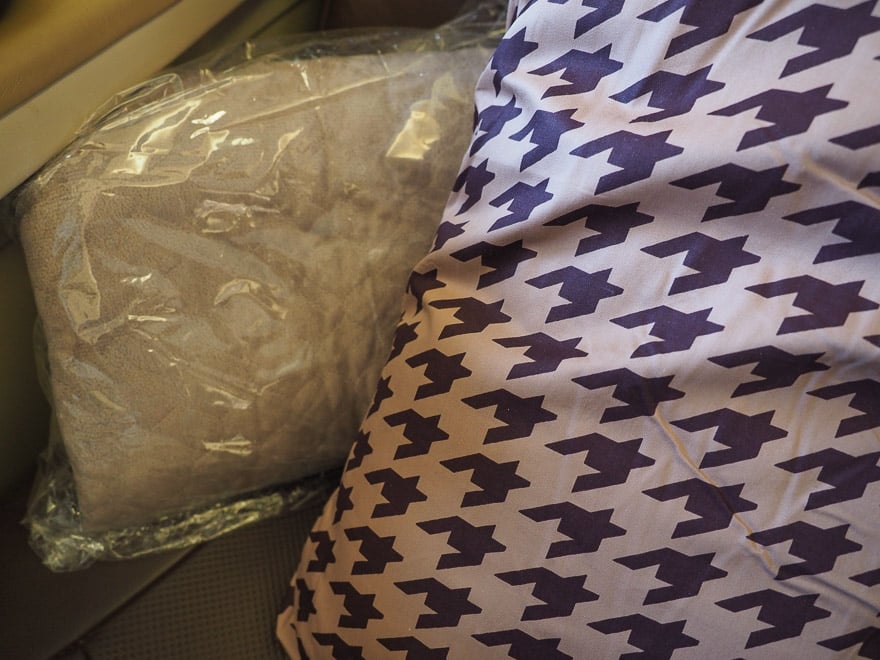 Prior to take off the crew did the rounds, collecting jackets and handing out pre-departure drinks from large trays, as well as scented hot towels. Given the pace at which we had been consuming the Dom in the lounge we both opted to rehydrate with some water…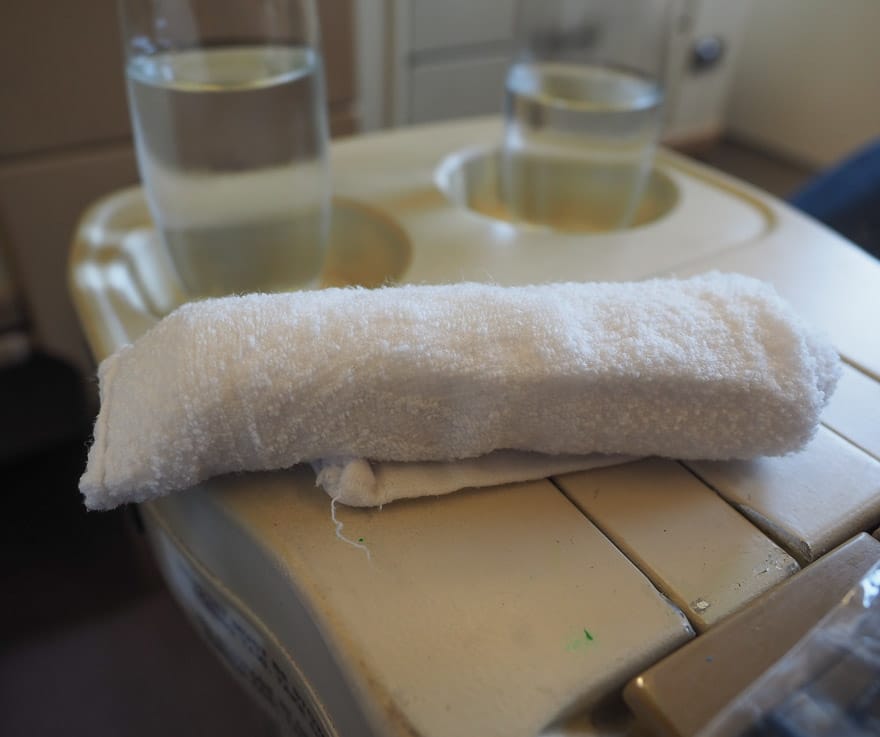 Menus were also handed out at this stage and despite a full bar service being available on the flight, no separate drinks list was provided.
Menu
Once we were airborne the crew came around to make an initial drinks run followed by a single tray meal service.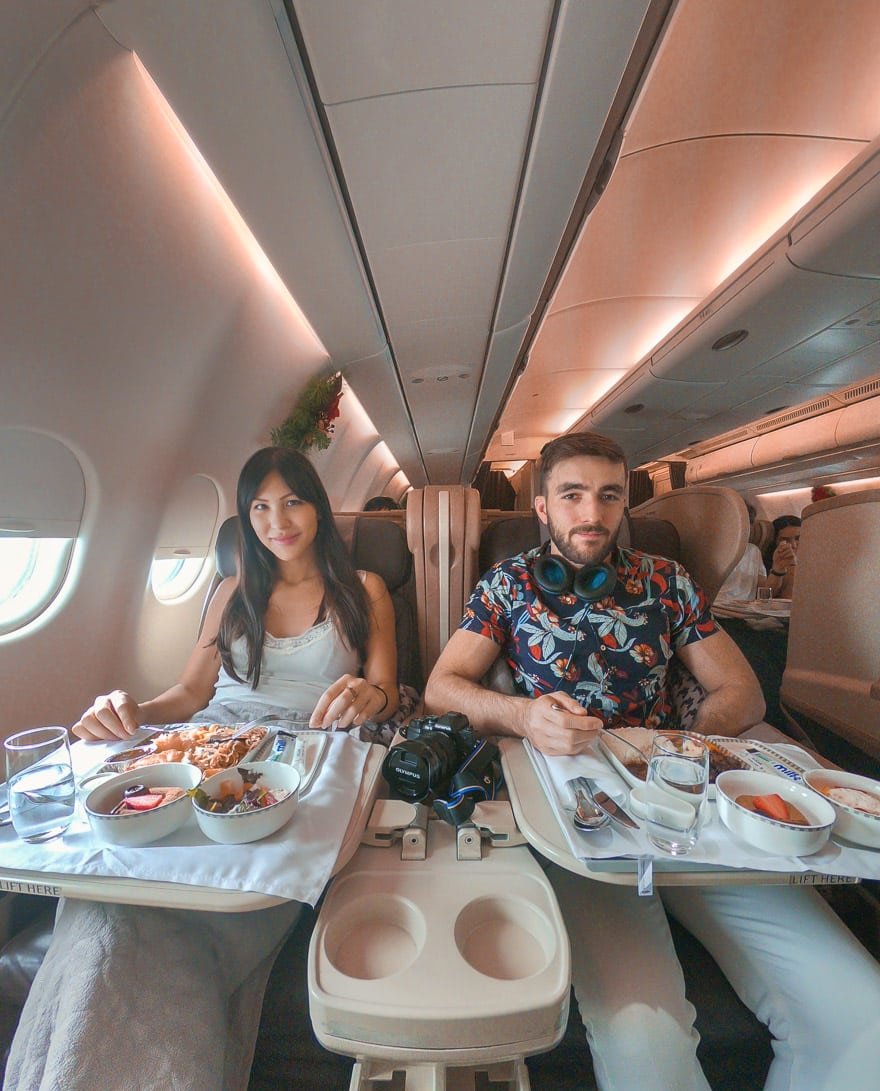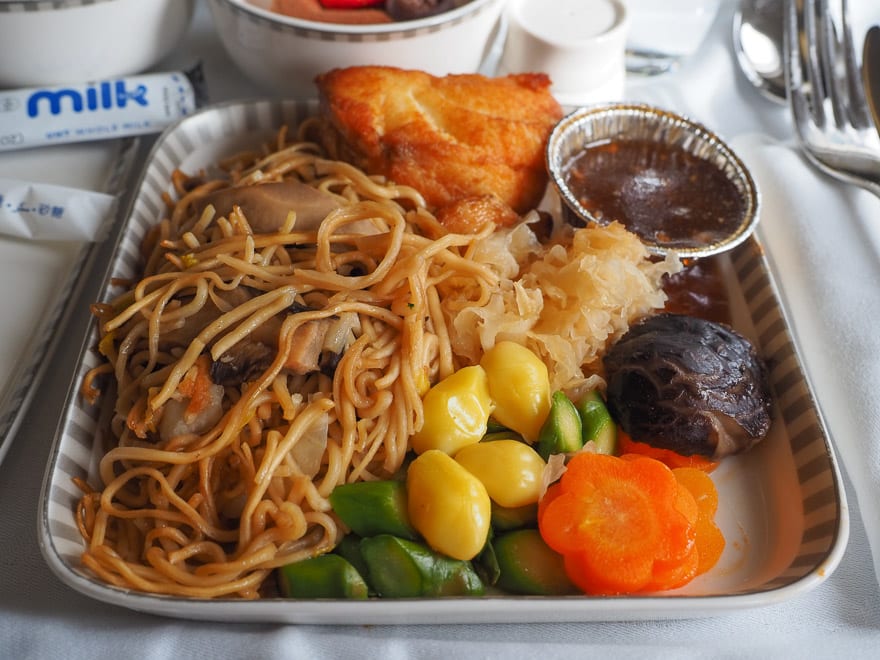 The crab tian starter was both very generous and delicious. In fact this can also be said of the main courses. I find Singapore to have some of the consistently best catering of any airline, particularly in Business Class where so many others just seem to be going through the motions.
I finished the meal with a strong double espresso, which airlines like BA don't even offer in long haul Business Class. Some people feel that a meal isn't properly concluded until they've had dessert. Personally I feel that way about espresso. When I'm in a premium cabin and the airline can't be bothered to cater proper coffee…I take note.
---
Conclusion
---
A very comfortable seat. Prompt and efficient service. Proper espresso based coffee. Fast and highly varied IFE.
I honestly struggle to see what else you could possibly want on a sub 3 hour flight.
This is why Singapore is my favourite airline.
---