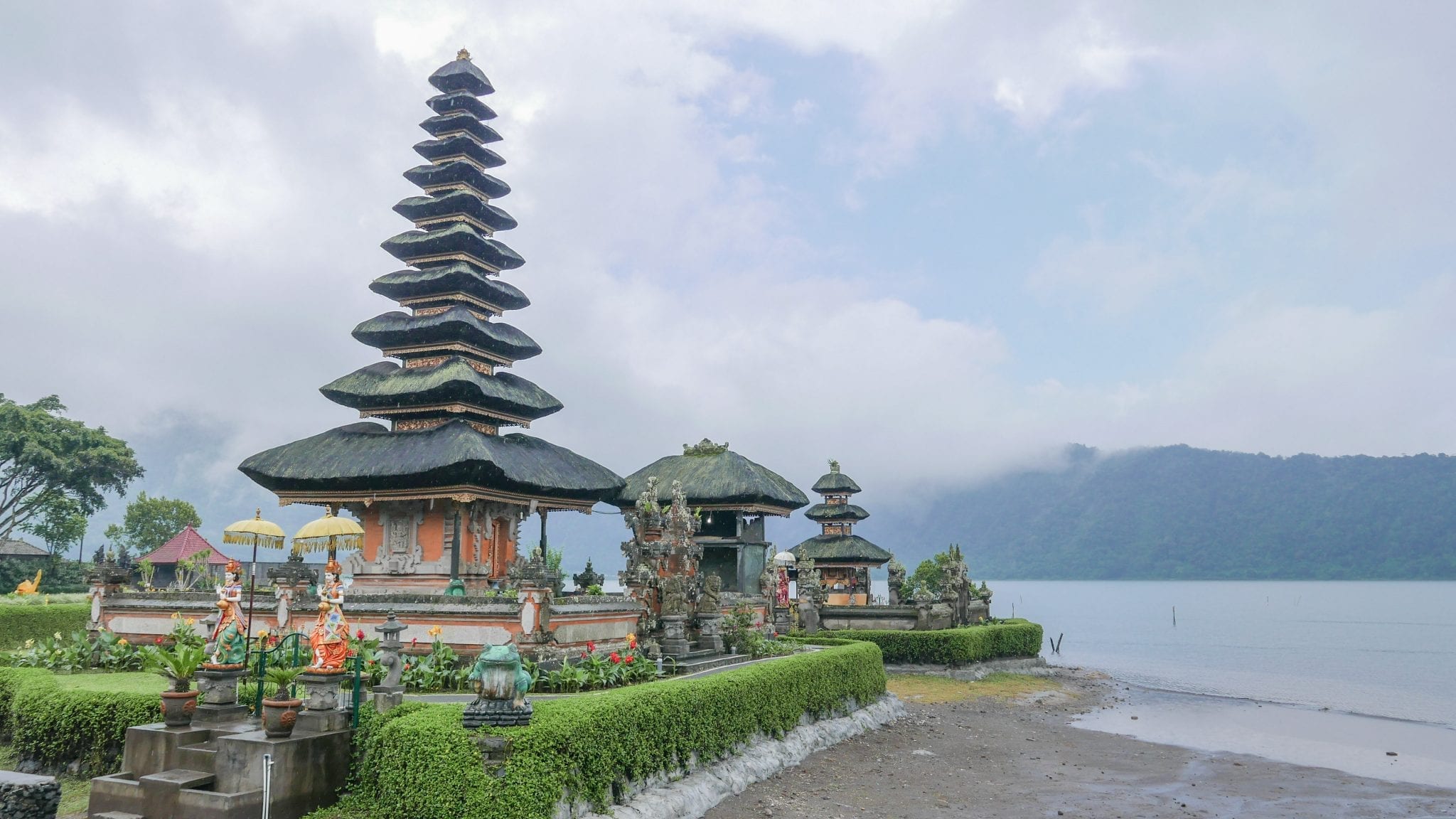 Bali – An Updated Overview (October 2015)
October 19, 2016
REVIEW – Villa Amrita, Ubud (Bali)
October 19, 2016
Villa Bulung Daya
Location: Tabanan, Bali – Indonesia
Chain: Private Villa
Cost $550 per night for 4 people

rate includes breakfast and full staff, including driver

Website: Villa Bulung Daya
---
Intro
---
Given how much we enjoyed our private villa hire last time, we opted to go down the same route this time. One thing that we had noticed whilst researching our first Bali trip is that most villas had at least 2-3 bedrooms. We really had to search a lot to find a good one bedroom villa and that villa wasn't significantly cheaper than the larger options.
This time, we were able to look at some larger properties, which benefit from more staff, more space and worked out at a similar or cheaper price per person than our previous villa.
Given that we loved the wildly different regions of Uluwatu and Ubud so much last time, we didn't want to miss out on showing them to our friends during this return visit. I thought that the best idea would be to incorporate a third region, somewhere totally remote, close to the ocean.
That way we would have jungle in Ubud, towering cliffs and horizon views in Uluwatu and time on the water's edge in our third destination.
Lovina really appealed as it is far off the beaten track and has some absolutely amazing villas. Serious MTV cribs, tennis courts etc. villas for $300 per night, sleeping 10 people. Really crazy stuff. There are also opportunities for dolphin watching and a wreck which we enjoyed diving last time.
However, the three villas that we wanted were all booked up and we didn't feel like heading all that way for our fourth choice, especially when something else had caught my eye.
At first I was a little apprehensive about this villa. It seemed too good to be true. A villa where each bedroom was in its own separate pavilion, giving us all the privacy we'd need, whilst sharing with our friends. A villa with a full complement of staff including groundskeepers, security guards, chefs, a driver and a full time butler. A villa that had all of that plus elegant decor featuring not only Balinese design but also artwork from around the world.
The website looks great, the communication with the owner was fantastic but nothing could prepare us for how good this place was going to be. I'm genuinely apprehensive about sharing this with people for fear of either the price going up or it being fully booked.
However, I figure the world is a big place and there is still a lot to see – it would be all too easy to just come back here and never try anywhere new ever again. If it gets super popular and I can't return I'll be compelled to keep trying new places instead, I'm young I probably need that.
---
Arrival
---
We were met at DPS airport by the villa manager, the ever smiling Gusti, in his souped up saloon car.
Whilst optically the location doesn't look like it is too far from Tanah Lot temple, the reality is that this was a long drive through some very small and winding roads. I estimated that this drive would take a maximum of 1.5 hours but it ended up being closer to two and a half. By the time we arrived (as is so often the case on our travels) it was night time.
We were greeted by the full staff upon arriving at the villa. The butler, Dedung, handed each of us a welcome drink inside a carved cucumber and guided us towards the living room, whilst other members of staff took our bags to our rooms.
After we'd finished our welcome drinks, Dedung handed us menus as well as a leather bound book of activities and information about the villa.
We had pre-ordered dinner via e-mail for this evening but were told that we just had to let him know the day before, what we wanted each day and he'd ask the staff to prepare it for us. He also said that if we had any special requests, the staff would do their best to find whatever we wanted to eat and drink.
Finally he said he noticed we had duty free bags containing some Tanqueray Ten and some white wine. He asked if he should chill the white wine before dinner and perhaps bring out some ice, limes and tonic water so that we could enjoy a G&T before our meal.
It didn't take long for us all to realise that Dedung is pretty much the best guy of all time. The man is so on top of his game that the mind boggles. I have never in my life experienced service on this level. Dedung is like a benevolent apparition, effortlessly gliding around the mortal world to improve the lives of others.
As each day went on he just seemed to get better and better, always anticipating our desires and making excellent and proactive suggestions to improve our stay.
---
The Villa Grounds and Rooms
---
I was the first up in the morning and like an excited child on Christmas day, I ran around by myself trying to take it all in.
There was also an additional bathroom as well as a cinema room with a large projection screen, which we never got the chance to use.
One of the many activities on offer at the villa was making use of a photographer for half a day. I knew that Mr and Mrs R had been looking to get engagement pics taken so I arranged for them to have a photoshoot and afterwards the photographer stuck around to take pics for Kamara's blog: www.euriental.com as well as taking some shots for this trip report . The cost for half a day was around $150.

---
Activities
---
As well as the photographer, the villa offered numerous activities and experiences. Including fishing, tours of the local area, massages and spa treatments (around $10 per hour).
We enjoyed massages every day but other than that we spent most of the time relaxing in the villa.
---
Food and Drink
---
Given the remote location of Bulung Daya, we were totally captive to the kitchen staff. The quality and variety of the food could conceivably make or break the experience at this villa. Thankfully the food was plentiful, fresh and absolutely delicious.
As well as the regular meals, the villa offers some more extravagant dining options. For our last evening I figured we might as well go the whole hog, literally. Our final dinner was an entire spit roasted Balinese pig (Babi Guling) served poolside, with local musicians to entertain us. Pretty amazing for $50 per person.
During this meal we also found out that the mild mannered and gentle Dedung (pictured), also sports and enormous dragon tattoo on his back. Seriously. After the meal we shared all of the leftover meat with the staff but Dedung let us know that he had reserved us a small plate of 'drinking meat', to enjoy with our cocktails after dinner.
Best. guy. ever.
---
Conclusion
---

The warmth and hospitality of the Balinese people is incredible. We had experienced this in the past but this time it was on another level. The whole staff were not only generous, friendly and helpful but also incredibly proactive and slick. A lot of them had experience in resorts and cruise liners and it really showed.
This amazing service, coupled with the dramatic location, enormous pool, beautiful decor and delicious food, made for one of the best experiences of my life. It was incredible.
The cost? $550 per night. For the entire villa including breakfast and all staff services, including the driver.
http://www.realbali.com/bulungdaya/
---
Trip Report : Back to Bali
Part 1:

Part 2:

Part 3:

Part 4:

Part 5:

Part 6:

Part 7:

Part 8:

Part 9:

Part 10:

Part 11:

Part 12:

Part 13:

Part 14:

Part 15:

Part 16:

Part 17:

Part 18:

Part 19:

Part 20:

Part 21:

Part 22:

Part 23:

Part 24: