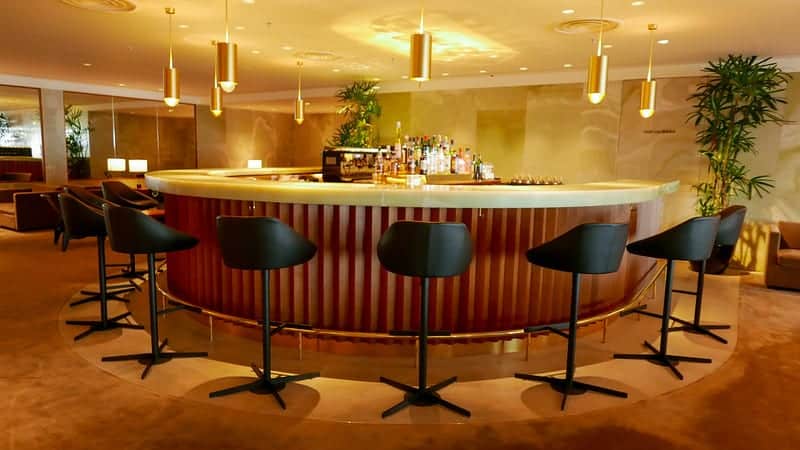 REVIEW – Cathay Pacific: The Pier First Class Lounge, Hong Kong (Breakfast service)
October 18, 2016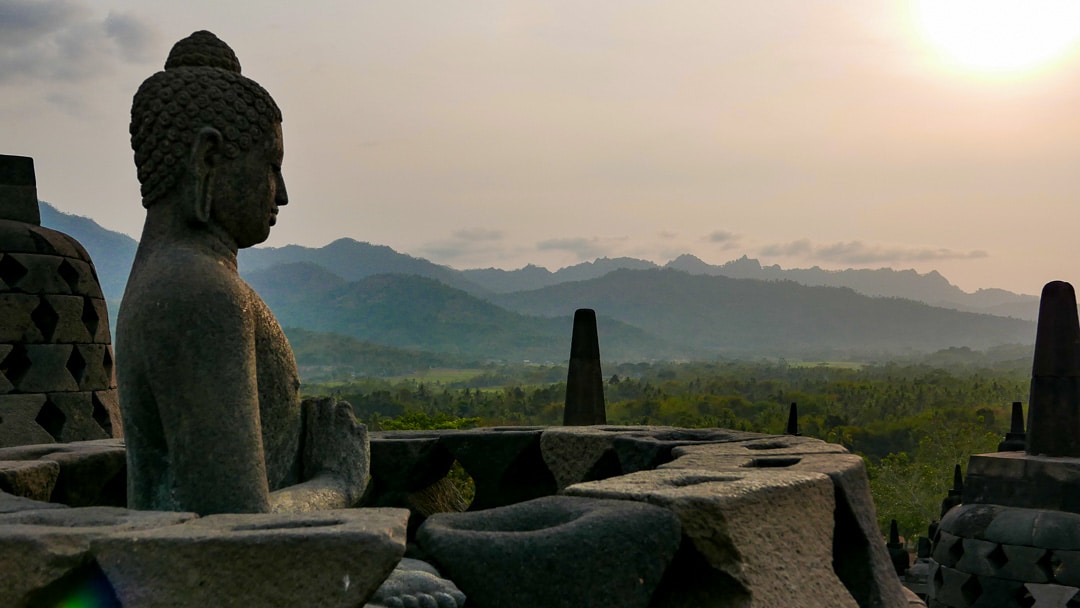 REVIEW – Mesastila Resort (Central Java)
October 18, 2016
Cathay Pacific (CX)
Flight: CX 777
Class: Business
From: Hong Kong (HKG)
To: Jakarta (CGK)
Duration: 4hr50
Aircraft: Airbus A330-300
Seat: 19A (mini-cabin)
Total Cost: Europe to Asia for 100k US Airways Miles in First/ Business

Full route: LHR-HND-HKG-CGK-NRT/HND-HKG-LHR

Flight date: October 2015
---
As you can see, we definitely made the most of
The Pier First Class lounge
. We were almost the last pax on board
We were seated in the mini-cabin for this short hop. Fore mini-cabins like those on the
American Airlines 777-300ER
are definitely preferable to aft mini-cabins such as this one though. With Cathay you end up being closer to economy, having everybody boarding past your seat and you also get served last.
In future I think I'd opt to be sat further forward in the main cabin on this plane.
At this stage I think we're all familiar with the Cirrus seat. A breakthrough in design and the benchmark against which all long haul business class products are now measured. Being in the bulkhead row (seat 19A), means that you have a lot more foot space and can even sleep with your head in the footwell for a totally private, cocoon-like sleep, although I'd put a blanket down as a protective sheet first)Huge amount of leg space. No 'foot coffin' here.

The same generic headphones as we got on the short First Class sector between HND and HKG.
Thankfully these were able to block out a lot of the noise from a shrill and goblinesque child, who was intent on disrupting the cabin.
Upon finishing his PDB: [shouting at FA] "somebody needs to take away my water"!
[mother putting seatbelt on him] "Ow, you can't do that, you're hurting me"!
And best of all, after watching the safety video and learning a new word, he took to shouting, "BRACE! BRACE"! periodically throughout the flight.
Good for him though, mummy was there to make sure that her little emperor was immediately coddled and reassured whenever he became disruptive
I wonder if anybody has ever used the RCA or S video ports?

The most ridiculous thing about the control design. Bear in mind that this is the exact charger that all HK and UK Macs use. CX installed an S-video port but didn't think to check whether the charger for the most popular laptop on Earth would fit? (luckily I travel with the US adapter too, so was able to flip the charger around to make it fit)

Given that a lot of people went straight to sleep, the service was very prompt and efficient.

I tried the dim sum, hoping that it would be an improvement over the lacklustre offering in The Pier. Thankfully it was. The coffee on the other hand…
Much like BA, CX don't actually make espresso based coffees available in Business, only in First. They advertise espresso etc. but what you get is just a smaller measure of the same watery swill. A Nespresso capsule costs 10p wholesale; nickel and diming Business Class passengers like this is not cool.
What is cool though, is being able to eat breakfast, use the IFE screen for the moving map and edit photos on my Mac, whilst still being able to get out of my seat whenever I want. This is why reverse herringbone seats are so good.

After the dim sum I opted for the fruit, once again this was excellent.

Post breakfast I carried on editing photos for my trip reports and was pleased to find Violator by Depeche Mode and Purple Rain by Prince loaded on the IFE. Not quite as surprising as when Singapore Airlines had Mar1lyn Man5on and Slipknot on the IFE but very cool nonetheless.

Around an hour or so before landing I was quite hungry, unfortunately short flights like this don't have a snack menu so I just went with a diet coke and some cashews to tide me over. An FA came immediately over as soon as I pressed the call button and returned within a minute (try than on a European or North American carrier).

---
Conclusion
---
The Cirrus seat is great to have on a flight of this length. Save for a few exceptional routes, we can only dream of getting something this good in Europe.
Cathay Business Class service is also prompt and efficient but totally unmemorable. The FAs didn't engage meaningfully with anybody. They served and disappeared.
The food was decent but not substantial enough for a flight of this length. Some sort of snack menu would be great.
CX need to sort out their Business Class coffee. It is horrendous.
Overall, well worth taking over Economy but not exactly a luxury experience.
---
Back to Bali
Part 1:

Part 2:

Part 3:

Part 4:

Part 5:

Part 6:

Part 7:

Part 8:

Part 9:

Part 10:

Part 11:

Part 12:

Part 13:

Part 14:

Part 15:

Part 16:

Part 17:

Part 18:

Part 19:

Part 20:

Part 21:

Part 22:

Part 23:

Part 24: