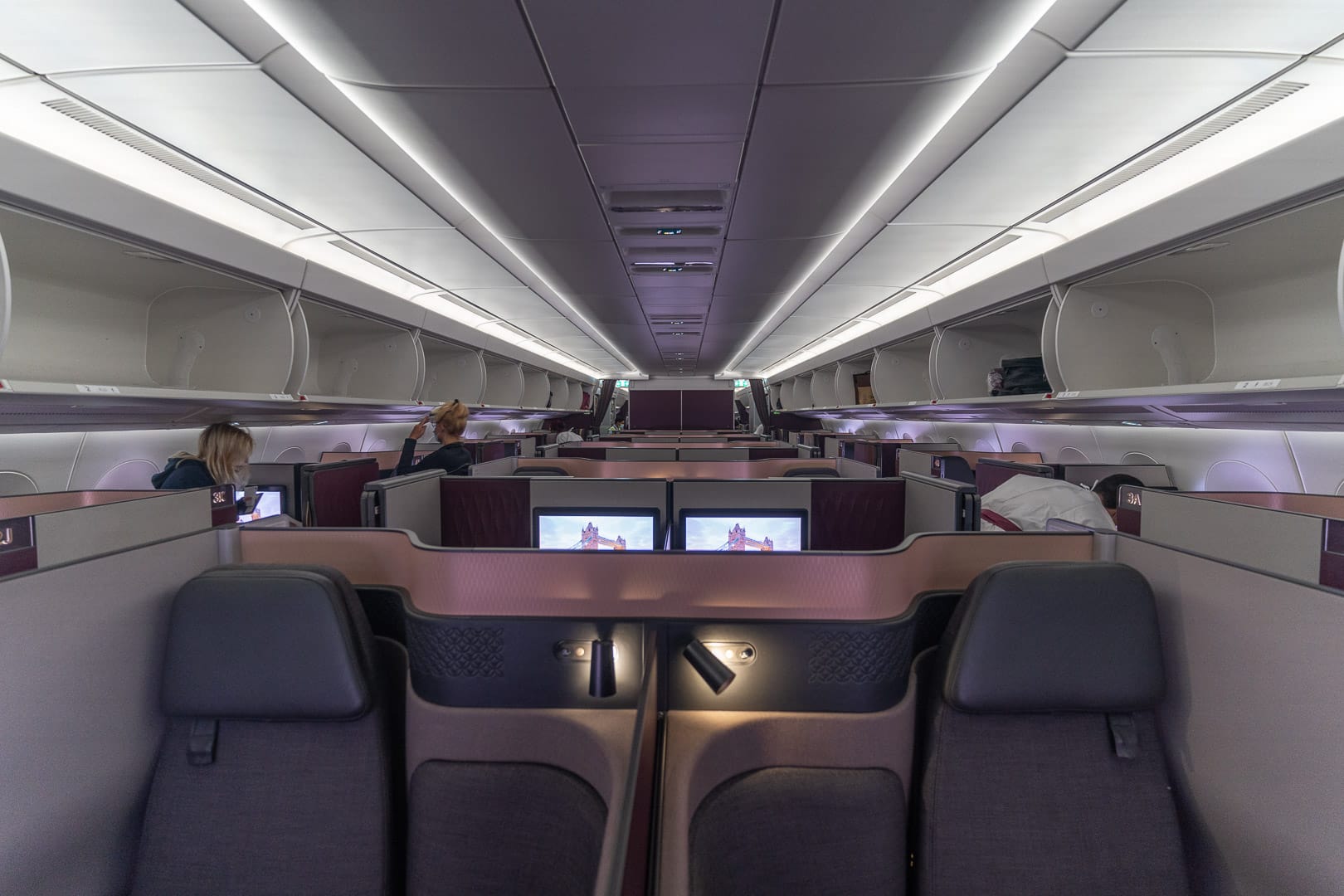 REVIEW – Qatar Airways : Q Suites – B777/A350 – Malé (MLE) to London (LHR) – [COVID-era]
January 6, 2021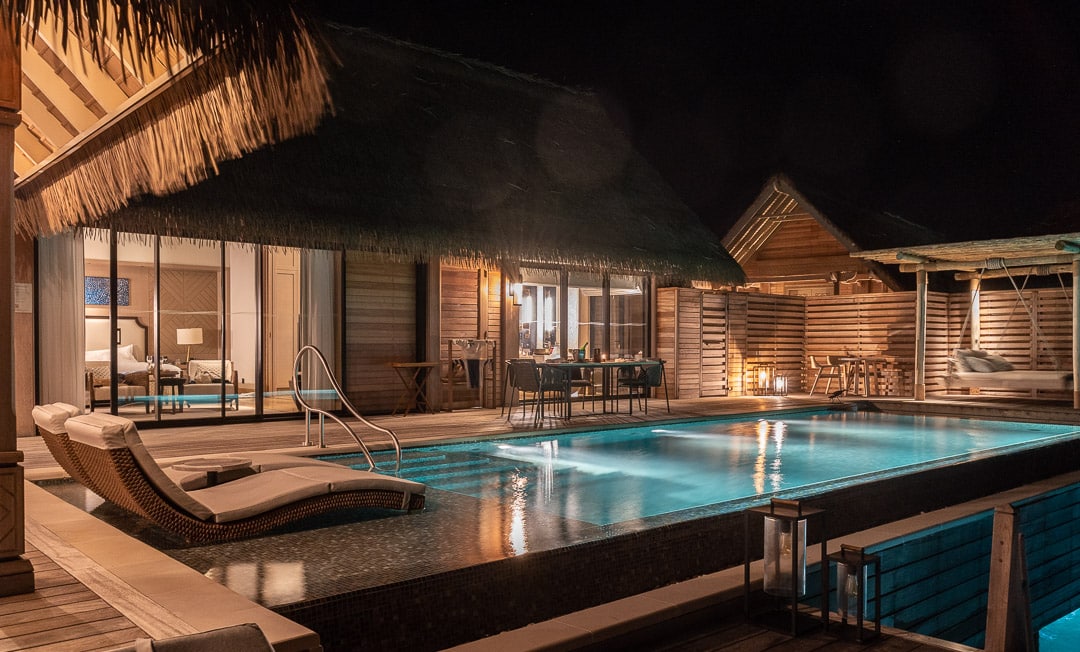 REVIEW – Waldorf Astoria Maldives Ithaafushi
February 6, 2021
The Maldives is a strikingly beautiful destination, gathering a remarkable number of very luxurious properties in a relatively small space. After two wonderful visits to this nation of atolls, in 2016 and 2018 we were hooked…
The water villas at Finolhu
We first started planning a return trip to the Maldives in early 2019 with a view to visiting in February of 2020.
This was long before COVID was a word any of us had ever heard of, indeed, during that February trip everything was normal – save for the fact that the Waldorf Astoria's Chinese restaurant Li Long was closed.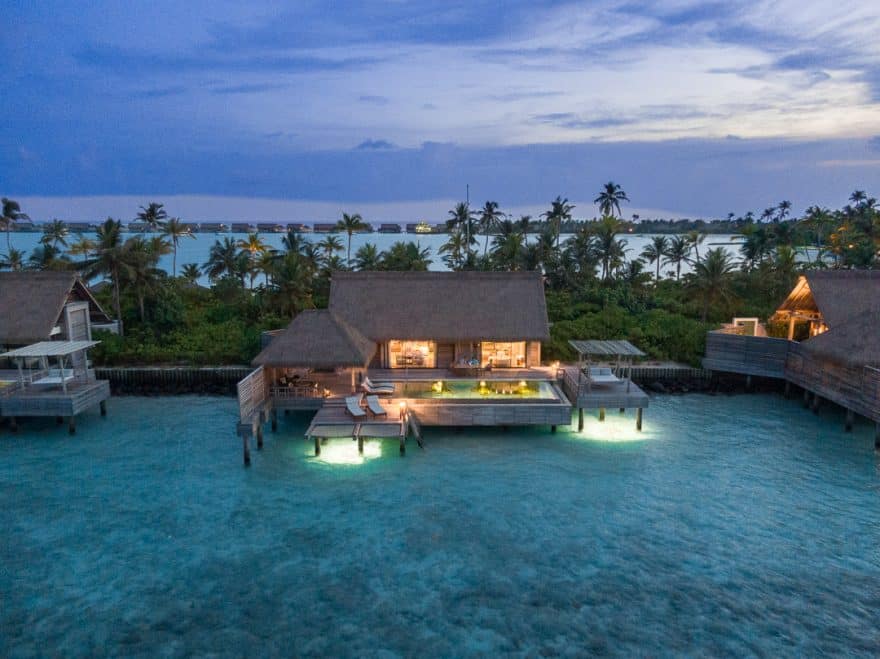 Not bad for $480 worth of Hilton points per night.
Kamara and I remarked that this was probably due to an abundance of caution over the new version of SARS, that was just beginning to make the news, but we didn't think much more of it.
We returned from that trip ready for a year of adventure, planning on visiting six new countries at our usual non-stop pace.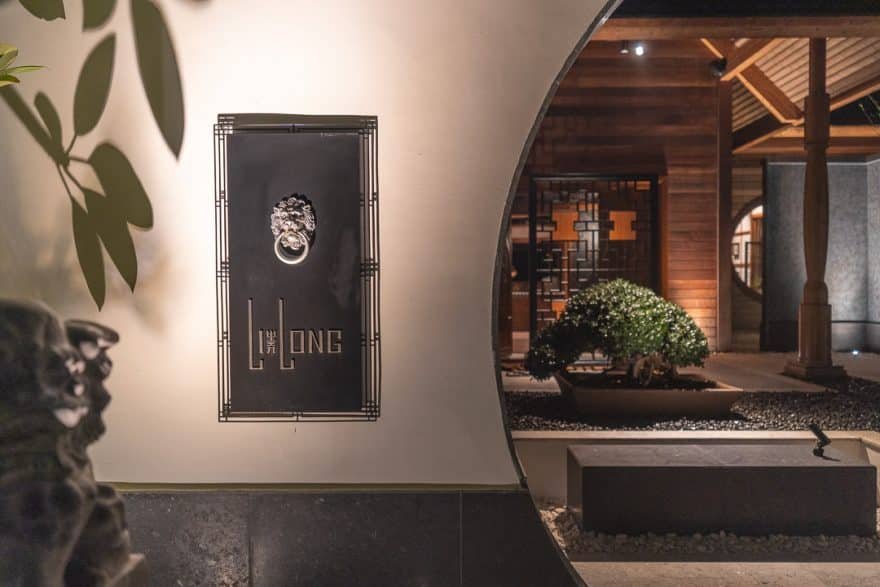 Li Long's closure during our February 2020 trip : the harbinger of doom.
Then everything changed. Months of lockdown followed, after which we tentatively flew to Italy, at the time the great success story of Europe. It was by no means a new country for us but rather a safe bet where rolling Tuscan hills, the dramatic Amalfi coastline and endless sunshine brought respite from the four walls which had enclosed us since mid-March.
This was followed by a September trip to Dubai, where once again normality seemed to reign. We caught up with friends, ate at numerous restaurants, swam, sunbathed, visited the mall and for the most part it seemed this was an early indicator of the end of COVID. Surely Europe would soon follow Dubai's example as COVID came to an end?
Despite these two successful trips our flights to Chile, Argentina, Uruguay, Seychelles, Mozambique and Colombia were all cancelled. Rules kept changing, borders kept closing and it seemed like the Dubai trip would be our last of 2020.
Then, unexpectedly, BA came to the rescue with an incredible sale, rather sadly commemorating the end of the jumbo jet era. We were able to secure direct Business Class flights to the Maldives for under £1000 per person, round trip.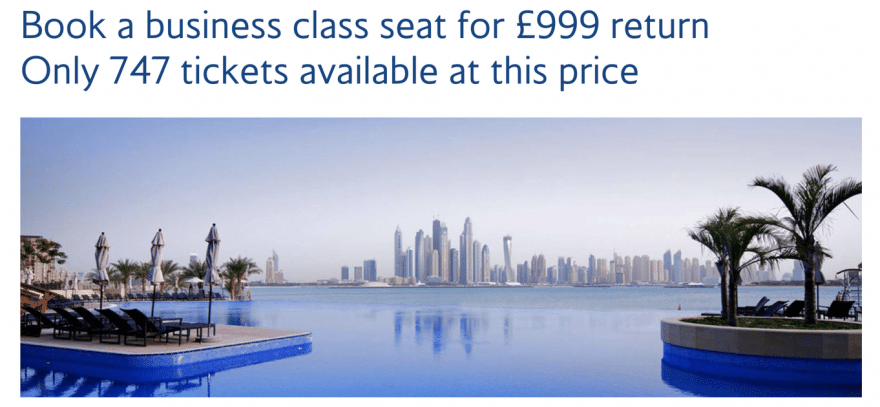 One small upside to COVID : plenty of premium cabin sales.
You can read about the flights here:
Far from being a write-off, this would be a year in which we would visit arguably the most luxurious holiday destination on earth…twice!
Why did we choose to return to the Maldives during the COVID pandemic?
1. No issues with changing entry rules.
The Maldives is a nation that relies extremely heavily on tourism and as such it has taken a very pragmatic approach to the crisis. Anybody with a negative PCR test result can enter the country. It doesn't matter where you've been, it doesn't matter what country you're from. All that matters is that you have a negative PCR test.
This is a level of certainty which very few other countries offer, another notable example being French Polynesia. Indeed we had originally intended to visit Bora Bora on the dates that we visited the Maldives but the flights were cancelled with no viable alternatives offered. Which brings me conveniently to point number two…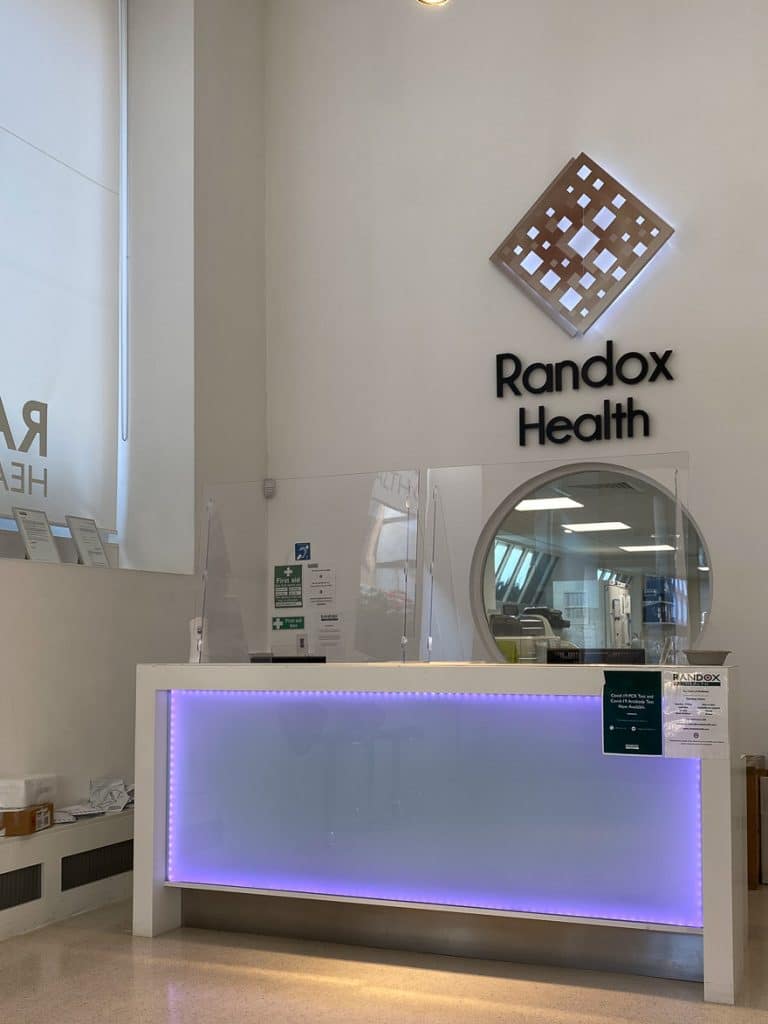 At this stage I'm no stranger to a brain tingling PCR test.
2. Direct flights from the UK
Although a national lockdown meant that our return flights were rerouted on Qatar via Doha, ordinarily BA flies direct to Malé. Not having to connect is always great but during COVID it is all the more important as it significantly reduces the number of people you come into close contact with on your journey.
In a worst case scenario though, like the one we faced, it is very easy to find an alternative routing on another carrier since the Maldives is such a well connected destination.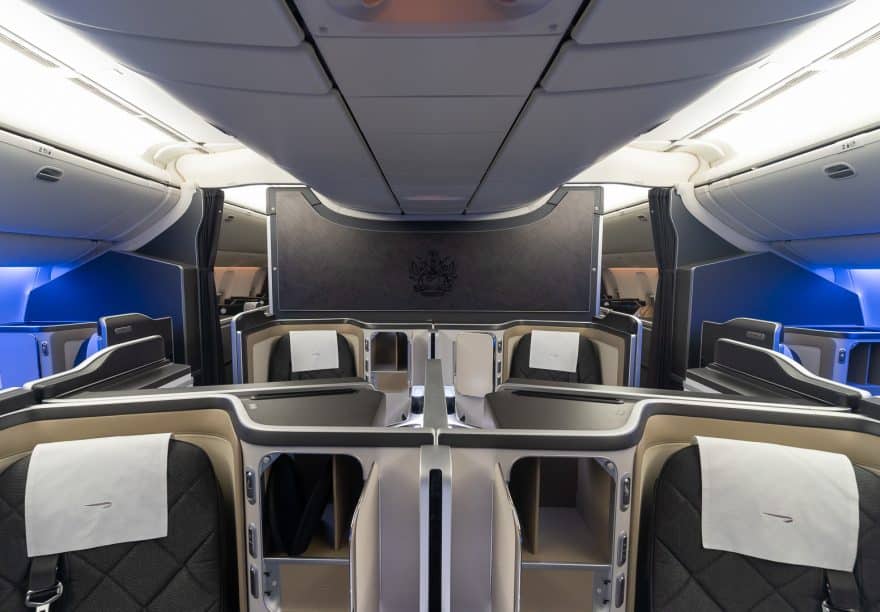 On our direct flight from London to Malé we had the brand new First Class suites cabin to ourselves!
3. Outsized value during COVID
The Maldives is usually one of the world's most expensive holiday destinations but right now you have a very large number of resorts offering discounts as high as 50%, combined with extras like half/full board packages and free seaplane or boat transfers.
If you're looking to book with points, availability is astonishingly good too. I was able to secure a follow up stay at the Waldorf Astoria using points, only three weeks before travel. When you're used to booking points trips a year in advance, this degree of flexibility is very welcome.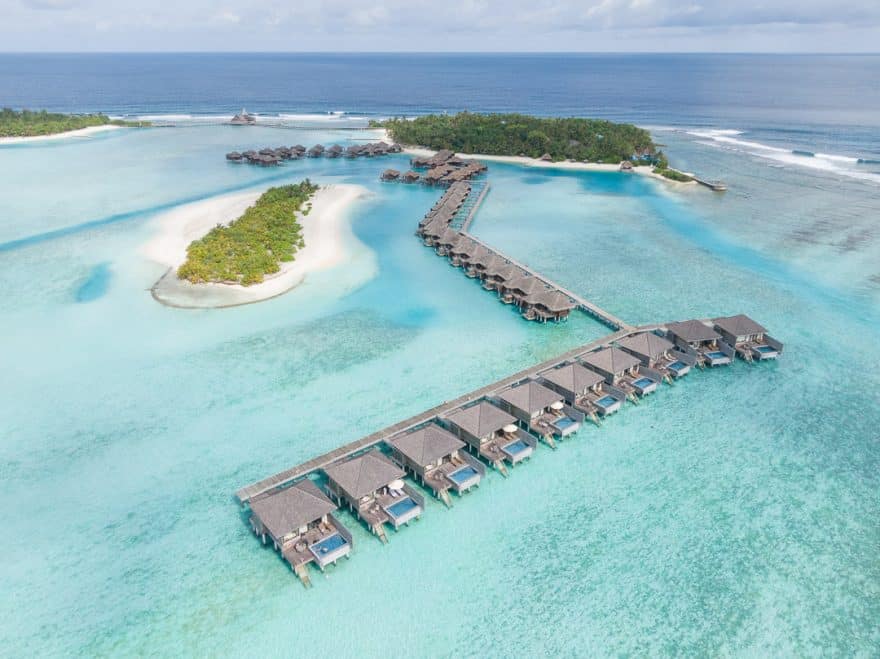 Anantara Veli briefly had a flash sale where you could have unlimited stays for a year for $30,000. This comes to $82 a night!
4. Ideal logistics and infrastructure to deal with COVID (no masks required!).
Being an island nation means it is extremely easy to maintain both social distance and isolation in the Maldives. It isn't just the borders that are tightly controlled, it is the individual hotel islands themselves.
If somebody gets COVID in a hotel in Dubai the infection can easily spread outside of its four walls as the staff become infected and then pass the virus on to those they come in contact with in their daily lives. Clusters can form quickly and the virus can spread with ease – this is exactly what happened in December of 2020 and January of 2021.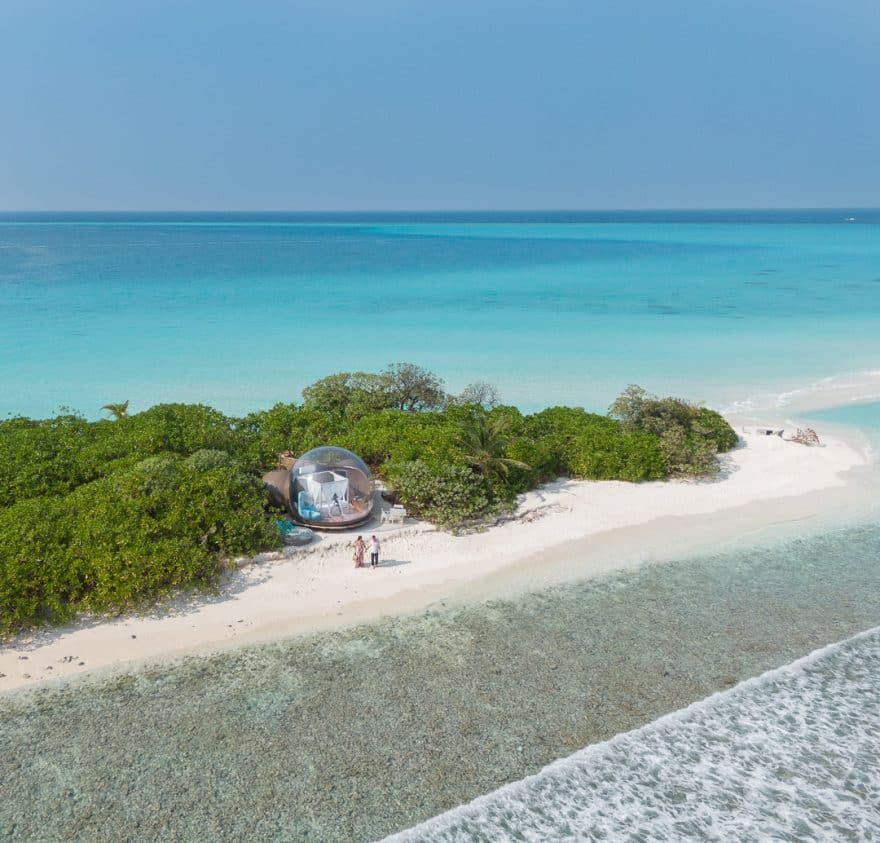 Not exactly a COVID hotspot.
In the Maldives however, almost every resort occupies its own individual island with supplies being delivered and trash being collected in a socially distant manner. Staff are required to quarantine for 14 days at their resort before they're even allowed to work and in the event that somebody tests positive for COVID, the entire resort enters quarantine immediately.
Once you set foot on your resort island you know that you've effectively entered a 'safe zone'. Indeed, staff still wear masks as an extra measure of caution but every Maldivian resort that we visited during COVID had a masks optional policy for guests. I cannot emphasise enough how amazing it feels just living a normal mask free life, knowing that every single person you encounter has tested negative for COVID.
The main beach at Constance Moofushi: this is about as crowded as it gets in the Maldives.
Add to this the fact that every hotel we visited had private pools in the villas or direct ocean access (or both) meaning that we weren't pushed up close to other guests on sunloungers. Most dining is outdoors and there are no interior hallways linking rooms.
The Maldives really is perfectly suited to social distancing.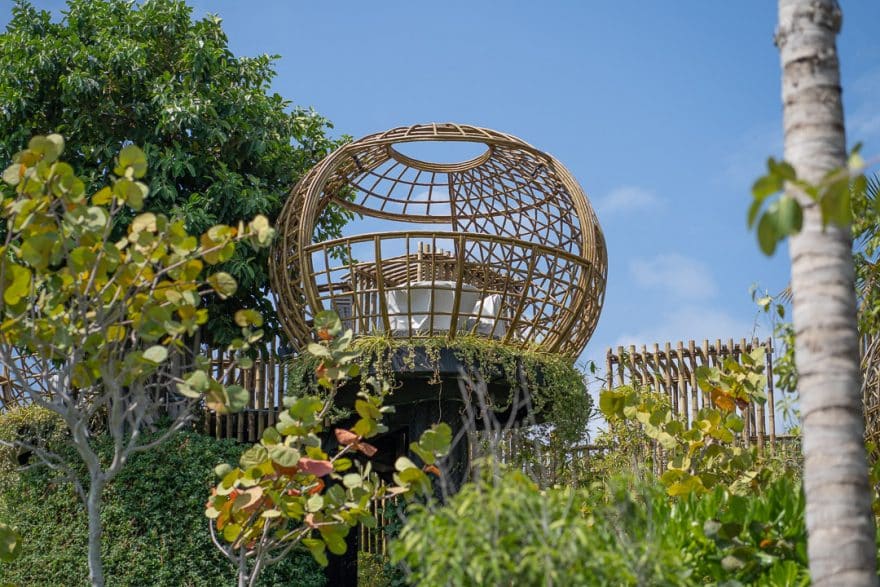 Open air tables set in individual tree houses at the Waldorf Astoria Ithaafushi : the perfect restaurant for the COVID era?
5. Hotels are very keen to work with bloggers and influencers
Now this won't affect the majority of my readers, indeed it may well serve to deter a few of you from visiting the Maldives. After all who wants to stay in a hotel where people are actively organising photo shoots and getting things for 'free', whilst you had to pay top dollar?
I don't think I do myself or my readers any favours by hiding from the truth though. From a purely selfish perspective, The Maldives tends to be where hotels have the largest marketing budgets and therefore the greatest ability to offer complimentary stays to those working in the travel industry…myself included.
Whilst I paid for the Waldorf Astoria stays using Hilton points, I was offered complimentary stays at all of the other resorts. This meant that I was able to cover a wide variety of different hotels for this website, each of which offered a very different take on Maldivian luxury, without bankrupting myself in the process.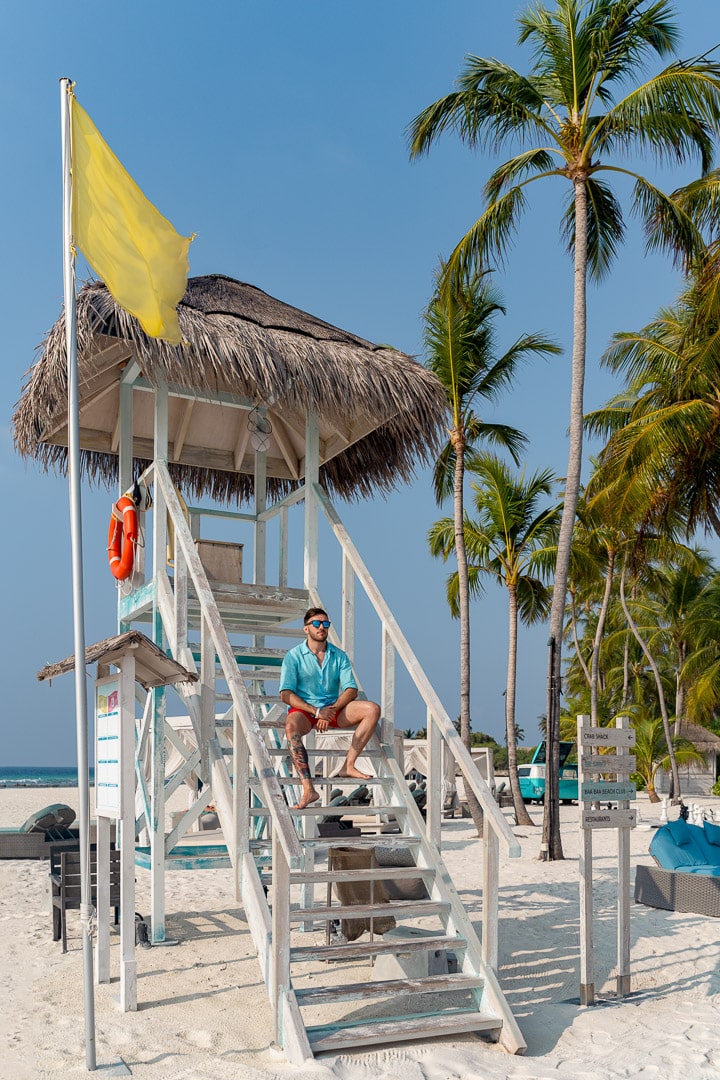 Conclusion
A destination that is almost tailor made for social distancing, with a stable entry policy, close to Europe, with a low COVID rate and its steepest ever discounts on accomodation. If you've made the decision to travel during this pandemic, I think it's almost impossible to make the case for a better destination.
---
Booking Enquiries
---
Do you want to book a Maldives trip with added booking benefits? If so, drop us an email below and we'll get straight back to you!
EMAIL FOR MALDIVES BOOKING ENQUIRIES
If you aren't sure which resort to choose and would like our advice, please fill out our quick & easy Maldives form and we'll match you up with your perfect property.
---
Maldives Reviews
---
We are a luxury travel agency specialising in the Maldives, with plenty of first hand experience!
Here is a selection of our most recent Maldives hotel reviews:
---
The Maldives: the ultimate socially distant destination?